Telematics solutions help commercial fleet operators ensure the safety of their drivers and vehicles and the efficiency of their fleets by sending, receiving, and analyzing information through telecommunications. It's an important part of how businesses in many industries ensure successful last mile delivery operations, and it's an important part of the modern logistics technology landscape.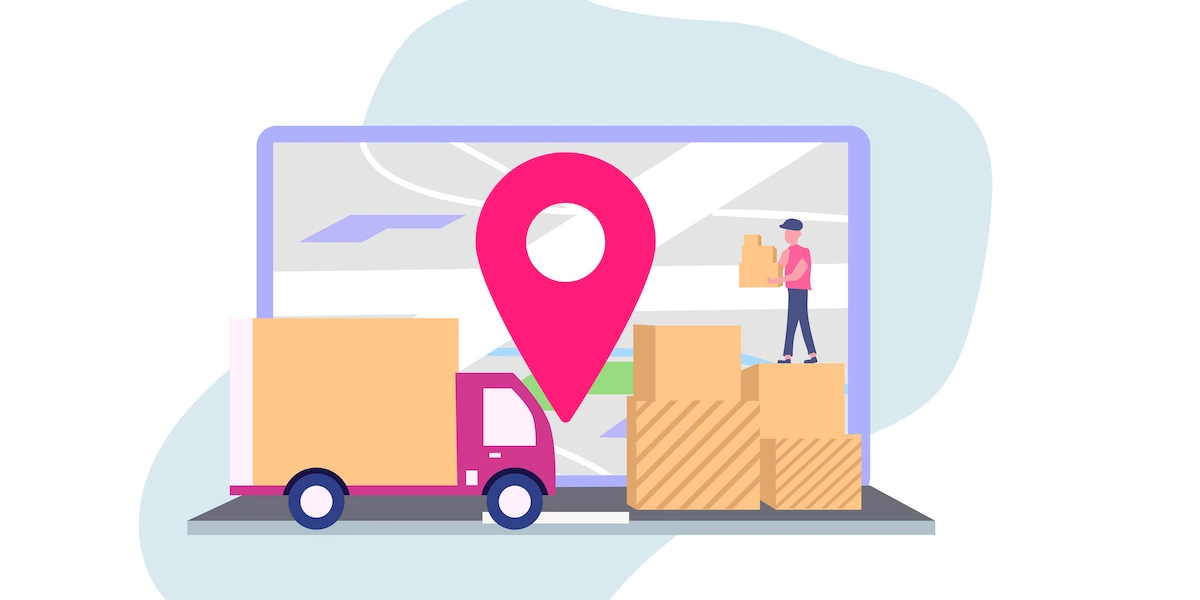 And yet, there are still some people who think that telematics is nothing more than GPS tracking. Sure, GPS fleet tracking is a big part of the value that a telematics solution can provide—but the real value goes a lot deeper than that.
GPS vs Telematics
Gone are the days when the ability to see exactly where your trucks are at any given moment is enough to justify a major technology decision. Yes, GPS technology gives you increased visibility into how the last mile is unfolding, but without supplementary information on driver behavior, order status, etc., it's hard to leverage that increased visibility into improved performance. GPS tracking alone can tell you where your trucks are, but it can't tell what their ETAs to their next stops are, or give you any insight into potential delivery exceptions.
Telematics, unlike plain fleet management GPS tracking, provides a higher level of analysis. It goes beyond locating vehicles on a map by offering real-time visibility into driver behaviors and patterns, vehicle maintenance insights, and other useful data. When those tracking and data capabilities are integrated into other last mile optimization workflows (e.g. route optimization and customer notifications), you can start to get real increased value out of your technology stack.

The Benefits of Telematics Solutions
Efficient fleet operations go a long way in helping companies achieve higher profitability. Inefficiencies in fleet management, after all, can impact customer satisfaction, branding, and overall operating costs.
Here's a quick rundown of some of the ways that telematics for trucks can benefit fleet operators.
Efficiency
Poor route compliance, speeding, vehicle breakdowns, and excessive idling are just some of the reasons why fleets are seeing time and fuel wastage. Real-time visibility, courtesy of telematics, can help address these issues.
Poor route compliance: Poor route plan execution will always lead to higher fuel consumption and more labor hours. If drivers can't follow the route plans that have been dispatched to them, they will make fewer deliveries per shift and waste more fuel. Telematics solutions help by providing fleet managers and dispatchers data on how drivers are getting to their assigned delivery points. An organization may have the best route planning software, but without visibility, dispatchers won't know whether drivers are following the route plans provided to them. In this way, ensuring compliance to route plans and sending the best available driver for each job will lead to more fuel and time savings.

Speeding and idling: It should come as no surprise that businesses with drivers who constantly leave their engines running tend to see a decrease in profits. Luckily, telematics fleet management systems can inform dispatchers and fleet managers when vehicles are idling and send out alerts to that effect. This way, fleet managers can coach drivers to correct their behavior. Speeding, harsh braking, and cornering also fall into the category of driver behaviors that cost money—in the form of reduced fuel efficiency and increased wear and tear on your assets. But the right fleet management system can send automatic alerts to fleet managers and dispatchers whenever a driver engages in behaviors that aren't safe.

Reporting: On the back-office side of the efficiency equation, telematics solutions can also help to automatically gather data on things like hours of surface, fuel consumption by state, etc. This helps save back-office staff considerable time and effort when it comes to tracking compliance and paying fuel taxes.
Better Control Over The Delivery Experience
Businesses offering last mile delivery services face more pressure from consumers than ever these days. More and more shoppers are likely to stay away from businesses that have given them a poor delivery experience. Inefficient fleet management means that companies will have to spend more resources on gaining new customers.
Real-time visibility via telematics allows managers to monitor orders, drivers, and assets so they can spot issues on the road and take action quickly. It empowers managers and dispatchers to solve any delivery-related issue before the customer calls to complain. In this way, delivery teams along with their dispatchers and managers can work together to prevent delivery delays.
More Transparency Into Carrier Performance
Many companies don't operate their own fleets and instead rely on third-party logistics (3PL) providers to deliver customer orders. The 3PLs collaborate with their own network of carriers to transport their customers' products from distribution hubs to the end customer. This arrangement is of course filled with complexities. Telematics solutions can enable companies to boost visibility across transportation networks, ensuring that they provide top-quality delivery services consumers expect and meet service level agreements (SLAs).
Higher Customer Satisfaction
It's not just dispatchers and managers that require transparency over the delivery process. Customers these days also demand the ability to monitor their orders without having to call the customer service team. Providing customers static order tracking numbers just doesn't cut it anymore as they want to gain real-time updates and information regarding their packages.
Modern last mile solutions' benefits extend all the way to customers since they also enjoy real-time visibility into their orders. Shoppers only need to open their devices, and with a few clicks they can finally view where their orders are. With a solution that provides real-time alerts to customers, businesses can minimize failed or missed deliveries. Providing customers with real-time visibility and alerts help alleviate customers' anxiety and build shoppers' trust in your brand. Sure, you're not likely to let users see information of the same granularity that you're getting from your telematics system, but the level of integration and visibility that you get from telematics integration can pave a straightforward path to giving customers an elevated delivery experience.
Telematics and fleet management is a lot more than just GPS tracking. The right solution provides real-time visibility and helps businesses to maximize their capacity, optimize their performance, and build customer confidence in their brands. The right telematics solution does more than just locate drivers and vehicles—it helps companies grow their capabilities and ultimately achieve higher profitability.