Fleet management is a complex and burdensome task due to the many variables involved in fleet operations. Small fleet operators have more issues to deal with given their limited budget and a smaller workforce.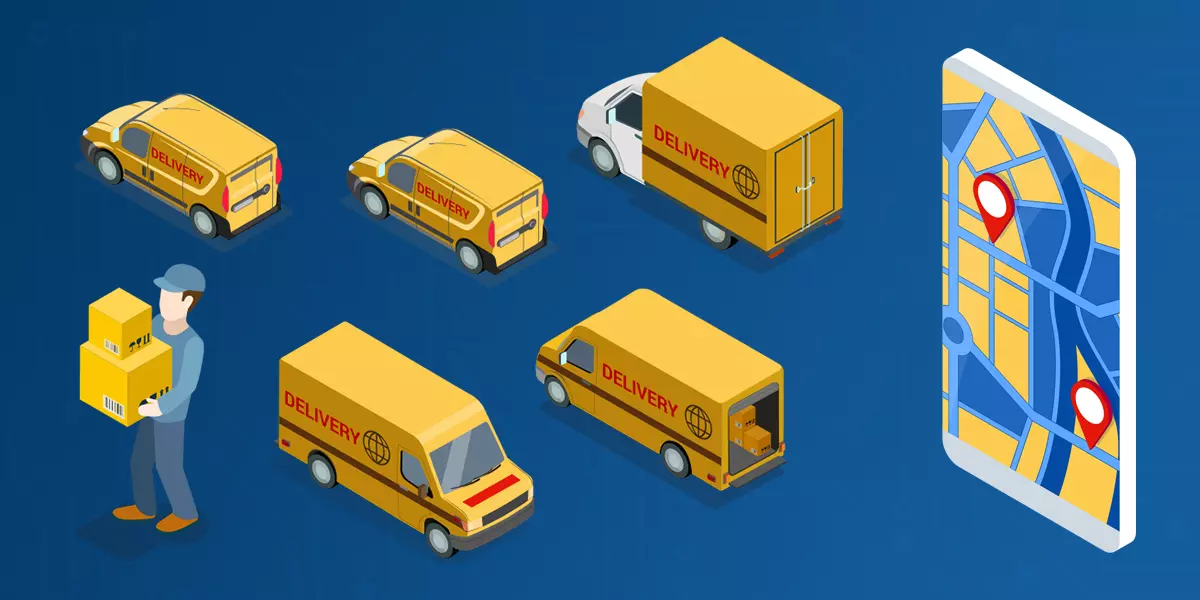 Complicated routes, unpredictable schedules, fuel price fluctuation, increasing service costs, harsh driving conditions, and driver shortages are just some of the daily operational challenges that fleet operators face. It's essential to have the right strategies and proper tools to handle these. Here are strategies involving technological solutions that small fleet owners can use in managing their logistics challenges.
6 Ways for Small Fleet Owners to Improve Their Processes with Technology
Better Day-to-Day Management
Small businesses don't have the same manpower as big enterprises have. In fleet operations, this could mean that daily management is a task handled by various employees. A person could be assigned the task of dispatching drivers and checking vehicles before they head out. Others could be planning routes in the morning but could be assigned other administrative tasks in the afternoon.
For small fleets, the fleet manager could be handling other routine assignments. This can be problematic, as critical management tasks can be compromised.
One solution to this problem is to ensure that the appointed fleet manager can concentrate on his or her job. This can be done by automating processes in fleet management via a fleet management solution to eliminate hours spent on a single task. Automation saves the operators time and allows fleet managers to concentrate on managing drivers on the road.
Lowering Vehicle Maintenance and Repair Costs
Vehicle repairs and maintenance account for a substantial portion of operating expenses. Plus, unexpected repairs also mean substantial losses for small fleets, as the unavailability of even a single vehicle can hamper the entire operation. Consider that around 91 percent of small fleet operators in the United States have fewer than 20 trucks. Any fleet owner must keep maintenance expenses low and avoid unexpected vehicle breakdowns to maintain and ensure profitability.
As such, a digital solution that tracks fleet maintenance to monitor each vehicle's service record and expenses is necessary. Having regular preventive maintenance goes a long way in avoiding unexpected repairs since it's always cheaper to keep well-maintained delivery vehicles and prevent major repairs than to deal with costly repair bills later on.
Plus, an asset tracking solution is beneficial to businesses, as it can provide management with a clear view of asset utilization patterns and trends so they can manage their vehicles better.
Better Route Planning
It's hard to find the best routes every single day. Even seasoned route planners will have to spend many hours plotting routes manually daily, and their experience won't be of much help when unexpected events happen on the road. Unfortunately, a small fleet owner can't afford missed or late deliveries since a bad reputation and consistent negative feedback can put them out of business.
There's a way for small fleet operators to optimize delivery routes. Thankfully, an advanced route optimization app can provide the most optimal routes in just a few minutes. This solution will save the business time from having to prepare route plans manually. The routing system is also useful for consumers, as they can track their packages and receive real-time alerts on the expected time of arrival (ETA) of delivery drivers.
Efficient Fuel Management
Managing fuel consumption is a top priority for all small fleet operators since fluctuating fuel prices are difficult to manage. Rising fuel prices when combined with fuel wastage by drivers can hurt the small fleet's bottom line significantly.
Fleet managers spend time training drivers and even independent contractors on how to optimize fuel. But this effort isn't enough to achieve fuel efficiency.
Technology can help small fleets manage their fuel consumption and wastage. Solutions can be used inside the vehicles and connected to the driver's mobile phone so the manager has complete visibility on the driver's fuel usage. GPS speed detectors can lower fuel expenses by informing both fleet managers and drivers of driving behaviors that cause unnecessary fuel usage.
Likewise, route optimization software is also key to minimizing fuel consumption by providing drivers with the best routes to reduce the number of miles driven.
Ensuring Freight Quality
Ensuring that the quality of the goods being transported remains intact is another challenge for small fleet operators. Transporting sensitive goods such as food, medical supplies, and other temperature-sensitive essentials is even more difficult despite the presence of proper freezers and containers.
Ensuring freight quality is maintained throughout the journey is possible with the installation of door sensors and temperature sensors inside the vehicle. These sensors can reduce incidents such as temperature fluctuations or accidentally leaving the truck doors open.
Sensors track and record the temperature inside the container and inform drivers of any irregularity. Drivers, in turn, can immediately act to rectify the situation, such as by checking if the seals are intact and doors are locked. They can also seek help from their fleet managers if they can't determine the problem.
Keeping Drivers Safe
Drivers, especially in small fleet operations, tend to get overworked. Sadly, fatigue poses a serious risk to the driver and everyone else on the road. Small fleet owners cannot afford to have their drivers injured, as the absence of a single driver will hurt their driving operations. Plus, consistent poor safety scores also mean higher insurance premiums for the fleet owner to pay.
Small fleet operators can keep their drivers safe with the use of a telematics system and electronic logging device (ELD). The ELD can help ensure compliance to Hours of Service (HOS) rules and keep drivers safe.
Several small fleet owners may be exempt from the ELD mandate, but they can still benefit from having ELDs and telematics systems. For one, these technologies help promote a "safety first" culture among drivers. Additionally, they can also be utilized to track unsafe driver behaviors in real-time. Managers can also identify drivers who have poor driving behaviors consistently and coach them.
Similarly, there are also collision mitigation technologies designed to reduce this kind of accident. The technology has advanced sensors that can monitor roads and detect any obstacles. Drivers will be warned of any impending problems to minimize the chance of them losing control of their vehicles.
Fleet operators face many of the same challenges. However, small fleet owners don't have the same budget and manpower as companies with bigger fleet operations, which is why operational efficiency is the only way to ensure small operators' profitability. Thankfully, technological solutions address the many problems in fleet operations. Investing in the right tools is a great step in solving the many problems of small fleet operators. Learn more about how DispatchTrack's tools can help your small fleet operations by contacting us or scheduling a demo now.