Fleet managers always aim to have more visibility, and the right fleet tracking software offers that and so much more. When you can see what's happening with drivers and vehicles, problems don't stay hidden for long—which means you can get a better handle on what's happening across all your trucks and drivers, boost your operational efficiency, and ultimately improve your margins. This article will provide a better understanding of how software for fleet management can offer the much desired full visibility and how it drives costs down.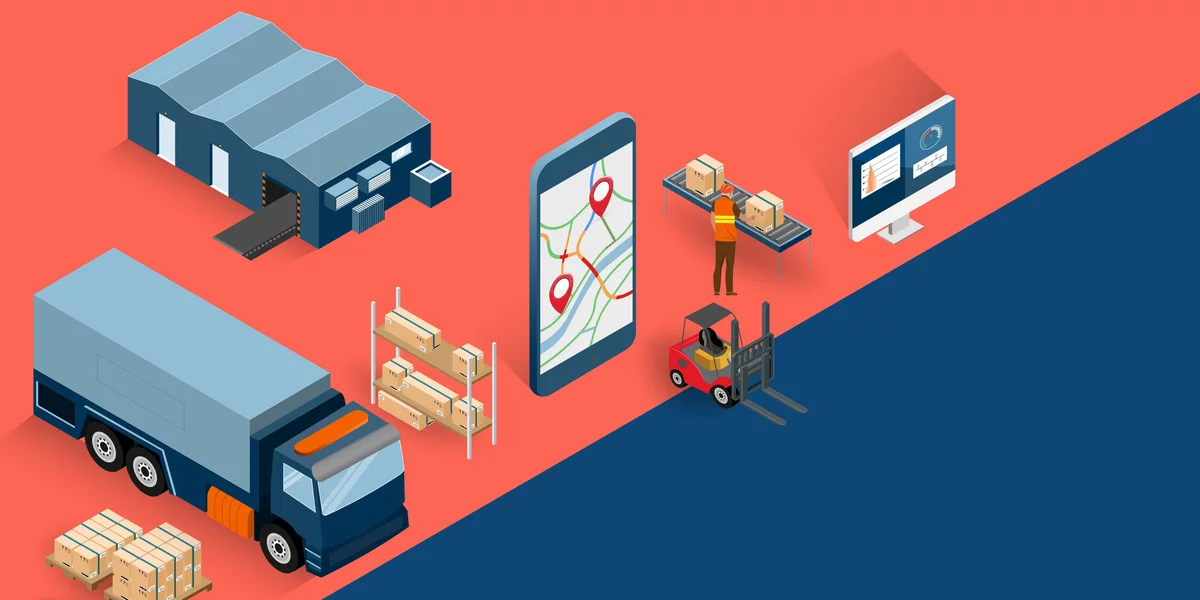 Visibility Is Undervalued
Curiously, many enterprises simply accept that they cannot have full visibility on their fleets—even when they're demanding accurate, up-to-the-minute data on production, warehousing, and finances. As a result, businesses sometimes fail to effectively monitor the factors behind the high costs of last mile deliveries. People attribute the high costs to the inherent inefficiencies in the last mile delivery operations—even though they don't really have the ability to see the last mile as it's unfolding.
Labor costs money. So do fuel expenses and the acquisition and maintenance of delivery trucks. Sadly, many businesses find themselves purchasing new trucks and hiring more drivers to accommodate delivery volumes or simply refuse to scale operations, when what they really need is enough fleet management visibility to make the most out of current resources.
Luckily, having complete visibility is possible with the right solutions. Here's how trucking software for small fleets can provide the much-needed and desired visibility that fleet operators and managers crave:
Everything Starts with Good Planning
You cannot be successful without proper planning. The same can be said for fleet management: accurate, visible route planning is crucial to successful deliveries. Simply put: when you're routing, you want to be able to visualize all of your orders, trucks, and drivers at a glance (including current locations, telematics data, etc.) without switching constantly between different screens—or worse, different applications entirely.
Planning routes optimally provides a clear view of the who, when, and where elements of scheduled deliveries. This helps you provide customers with a precise expected time of arrival (ETA) instead of a four-hour or eight-hour delivery window.
Route optimization also gives you control over the real-time factors that can impact delivery schedules, allowing dispatchers to make adjustments as needed or inform customers of the potential delay. Having visibility at the planning stage also enables fleet operators and managers to calculate and control each driver's assigned number of hours. This ensures that the company is compliant with Hours of Service (HOS) rules.
Smart Fleet Tracking Software Powers Better Execution
Properly executing plans is just as critical as planning strategically. Unfortunately, lack of visibility makes it hard to say whether drivers are following the routes provided to them and whether driver behavior, traffic, etc. are impacting delivery schedules or safety.
GPS tracking for truck fleets, integrated into your fleet tracking software, provides businesses with a deeper visibility level. The GPS monitors each truck's exact movements, allowing dispatchers and managers to locate vehicles at any given time. Fleet vehicle tracking offers useful insights into how route plans are being executed.
From here, you're much better positioned to be proactive about exception management. To be proactive, you need to know what's going wrong—or about to go wrong—as quickly as possible. You simply can't do that if you have to check the progress of a thousand trucks one at a time. If, on the other hand, you can see all the routes playing out from one screen, you can narrow in on the parts of your operation that require your immediate attention.
Improving Service to Customers
In this way, having better visibility over the fleets directly translates to better customer service. Consumers these days want more control of the delivery experience by tracking the status of their packages anytime and requesting delivery changes easily. Plus, they expect to receive their orders at the promised delivery time. When changes crop up, they want immediate and ongoing communication. Companies can meet all these consumer demands more effectively with their increased visibility.
Likewise, increased visibility can help smooth over customer complaints. If a customer calls in and claims that the driver failed to deliver on time, and it takes you ten minutes to call the driver to find out what went wrong, your customer's going to become even more annoyed. But with hard data immediately at your fingertips, you can see what went wrong instantly (including whether or not the driver was actually at fault) and work with the customer to make things right. This can earn you loyalty even when things don't go precisely to plan.
Drivers Matter
Drivers play the central role in ensuring timely deliveries and providing great customer service. The ability to track drivers in real-time allows managers and dispatchers to track their performance—and support them—more effectively. True visibility gives you the power to call the consignee before a problem arises, which means you also have the power to keep your drivers from getting blamed for unavoidable delays or other issues. Considering that the industry has also been dealing with the issue of driver retention, the ability to support drivers more effectively out in the field can go a long way.
Data-Based Decision Making
Lack of easy access to data can affect the decisions of business owners and managers. Any enterprise needs to think of "what ifs" in determining the possible impact of a business decision.
With data on hand, businesses can answer any of these questions. What if we relocate the warehouse? What if we set a minimum quantity for orders for delivery? What if we start using bigger trailers? What if we add another distribution center?
The above questions require complex number crunching. Without centralized data that's easy to access, businesses will have difficulty answering these questions. By the same token, it's hard to answer these questions if your day of delivery operations are a mystery or a black box when they're being carried out each day.
Increased visibility is not just a buzzword. It's a goal every enterprise with last mile delivery operations should strive for. Greater visibility enables companies to manage resources better, retain drivers, lower costs, and make customers happy. Who could say "no" to that?