If you're still using pen and paper for route planning, then you are likely losing out on significant potential cost savings—to say nothing of the opportunity to improve your last mile delivery performance. Of course, if you're not using the best route planning software for your business, you may be running the same set of risks.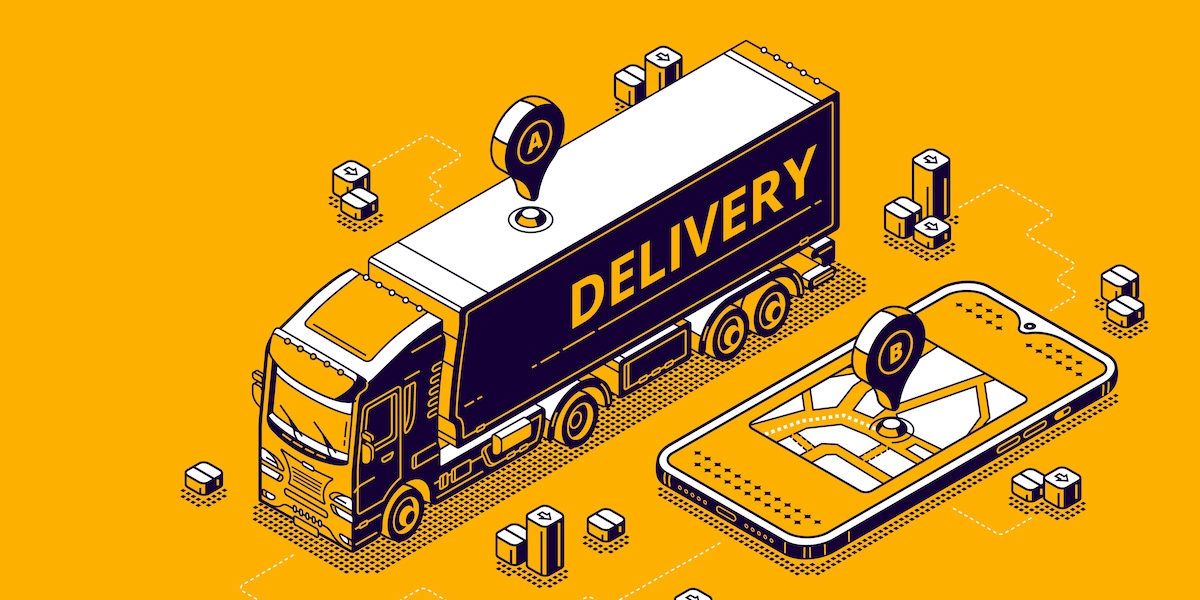 Without the right fleet routing software, businesses face multiple issues. Aside from poor customer satisfaction, you're all but guaranteed to see increased fuel expenses, higher driver attrition, and higher operating costs.
Even the most seasoned route planners can't come up with the fastest or the most cost-efficient routes beyond a certain number of trucks. This is because planners cannot account for the many variables needed to find the most optimal routes, especially when it comes to accounting for unpredictable real-time and real-world conditions.
On the other hand, a delivery route planner app can provide these benefits:
Find the best routes in seconds
Improve driver safety
Improve ETAs
Adjust plans on the fly
Save route planners time
Reduce operating costs
Boost customer satisfaction
Your company can enjoy these benefits and so much more when you find the best route planning software for your business.
Finding the Best Route Planning Software
There are plenty of route planning solutions on the market. All of them have their pros and cons, but there are big differences in how well different solutions meet the needs of different businesses. .
You need to pick a truck routing software that works for your company. To do that, you can start by considering these points before purchasing:
Track Record
Buying a product from a new company is always risky. This holds true even for a route planning app.
You need to consider that the algorithm that powers your average route planning solution is complex and in fact, requires many years of development and use before routes are fully optimized. If the solution is powered by machine learning or AI, then the longer it's been in use the better it should theoretically be at predicting ETAs for stops, for instance.

In this sense, it is best to choose providers that have significant experience under their belts in route planning software development and have already planned thousands of routes for various industries.
Accurate ETAs
Higher customer satisfaction scores are one of the benefits of having route planner software—but this benefit can only be realized if the software you choose creates ETAs that are precise and accurate.
This is easier said than done. There are any number of factors that make it difficult to generate accurate ETAs—from drive-time differences between different vehicles and load types to different service time expectations for different delivery and installation workflows. But if your software can successfully account for these factors, you can make promises that your drivers are actually able to keep, all while building trust with your customers by delivering on-time consistently.
Customizable Routing
The ideal truck routing software should enable you to add constraints as needed to help you reflect your unique routing parameters. For instance, if you might need to set variable service time expectations for different drivers or installation types, or you might have to build your routes around mandatory driver breaks after a set number of hours. If you don't have the freedom to configure routing to your exact needs, it's difficult to provide customers with more elevated delivery experiences. Consumers these days are no longer satisfied with vague, six-eight hour delivery time windows—they expect a short, guaranteed delivery window.
In this sense, more flexible route planning gives you an increased ability to impress customers. It also makes fleet management more efficient as it allows you to optimize your routes based on distance and weight constraints, driver preferences, vehicle hauling capacities, etc.
Seamless Integration and Synchronization
One of the main benefits of a truck route planner is that it allows you to do away with manual processes including the distribution of routes and assignments to drivers daily. A worthy route planning solution must allow you to dispatch routes to drivers via their mobile devices. Ideally, you'll be able to find a solution that then takes in updates from the driver mobile app in order to update ETAs and potentially adjust routes as conditions change on the day of delivery.
A route planner app that can synchronize and integrate data from various touch points across the last mile will create more seamless workflows, enabling drivers to get last-minute instructions or changes in real-time. The best route planning software will support a large number of different devices and operating systems and offer flexible cloud deployment options that complement your existing IT.
Ease of Use
Most people tend to resist any changes that might require significant extra efforts from their end. It won't be surprising if you experience some resistance within your organization when you implement a new route planning app—but this problem will be much worse if you choose software that's difficult to use. Luckily, it's possible to find route optimization solutions that aren't straightforward, flexible, and easy to use. If you can find and implement something that fits this bill, your team will forgive as soon as they start to see all the ways that new technology makes life easier.
Dynamic Route Planning
There will be many instances when customers need last-minute changes. Customers also increasingly seek out on-demand deliveries. As such, it is best to choose a route planner solution that allows for last-minute changes—i.e. one that enables you to make changes to route plans in real-time. This kind of dynamic route planning allows your fleet to be more flexible.
In the end, finding the best routing software is no walk in the park. You'll need to spend some time reviewing your business' needs and checking the features and services offered by various solutions providers. But the above points should make your task much easier. In the end, seeking out a seasoned software provider with a robust, cloud-based platform should put you in an ideal position to find the best routing software for your business.