Once you have more than a couple of vehicles in commercial operation, keeping track of them and ensuring solid performance can be a real highwire act. Luckily, fleet management tools offer companies various benefits such as reduced fuel bills, higher driver satisfaction, and real-time visibility. This is why the majority of fleet managers depend heavily on their fleet management solutions to ensure better day-to-day operations.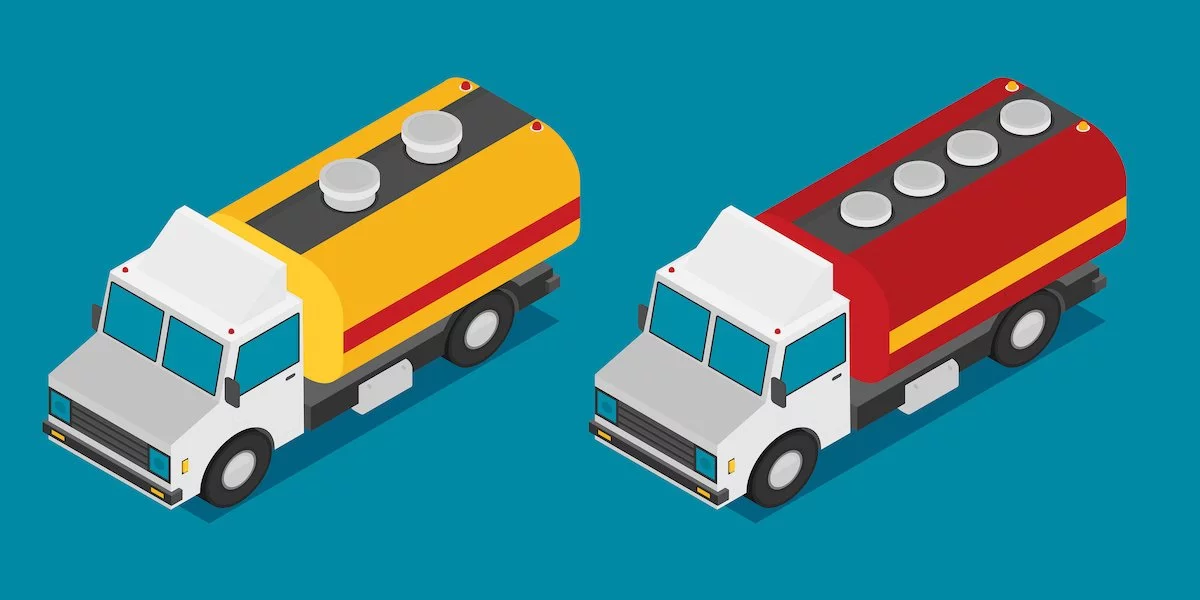 But the question still remains: what is fleet management, exactly, and how can it impact delivery operations?
What Is Fleet Management?
Companies managing commercial vehicles as part of their business or to ensure that their operations run smoothly are by definition engaged in some form of fleet management. These companies rely on fleet managers who are responsible for managing drivers, vehicle maintenance, fuel consumptions, costs, route planning, and asset utilization, among others.
Businesses with fleet management operations typically use fleet management software to reduce operational expenses and increase the fleet's efficiency. For our purposes, the term can often be used interchangeably to refer to either the software or the core business process.
What Are the Responsibilities of a Fleet Manager?
As you can imagine, even if you understand what is fleet management, managing a fleet is no mean feat. But what, exactly, makes it such a challenging process? A fleet manager is responsible for the day-to-day fleet operations and is tasked to handle the following responsibilities:
ELD Compliance
The Electronic Logging Device (ELD) mandate requires commercial vehicle operators to electronically record the drivers' Hours of Service (HOS.) The mandate took effect in December 2017.
The ELD mandate's main goal is to ensure drivers' safety by replacing paper logging with electronic ones to lessen the instances of dangerous driving due to drivers' exhaustion. Fleets covered by the mandate by now should have ELD-compliant systems to ensure that drivers are recording their driving times accurately, and fleet managers need to track this information to make sure they're not out of compliance
Driver Safety
Driver safety is one of the major challenges of any fleet operator. Ensuring safe driving behavior is no walk in the park especially when fleet managers are hundreds of miles apart from their drivers. Fleet managers usually rely on tools like fleet vehicle tracking systems, dash cams, or telematics devices to gain better visibility into drivers' behavior on the road. These tools can help fleet managers prepare specially designed training programs or modules for each driver. They can also help improve visibility into last mile delivery operations.
Fleet Tracking
Fleet managers must know where their vehicles are and what their drivers are doing at any given time. Knowing fleets' movements is essential in meeting tight delivery windows. Additionally, fleet tracking is also useful in ensuring drivers' safety and compliance with the ELD mandate. Tracking multiple vehicles, however, can be tedious or impossible without the right tools.
Driver Retention
The industry-wide driver shortage has been ranked as one of the trucking industry's top concerns in the last few years. Ensuring that drivers stay is one of the goals of any fleet operator and manager. Improving work conditions, implementing mentorship programs, and building trust and rapport between drivers and management are just some of the ways fleet managers can help improve driver retention. Here, the ability to build efficiency into other areas of last mile delivery can also be a boon—for instance, if you can optimize the routes that are being dispatched to your drivers, you can help them complete more deliveries per day (and thus earn more money).
Lowering Operating Costs
Fleet managers are expected to keep operating costs at a minimum. They are responsible for identifying ways to eliminate unnecessary spending and ensure efficient yet cost-friendly fleet operations. This is a hard task given that fuel expenses, vehicle maintenance costs, and other expenses can pile up quickly.
What Is Fleet Management Software?
Fleet management software is designed to help companies ensure operational efficiency in managing their fleets. Worthwhile fleet management systems will have a central platform that helps fleet managers make optimal use of delivery vehicles, driver shifts, and other resources.
The software should help you track not just the actual location of vehicles but other data as well including temperature, speed, fuel level, engine block, route direction, and door opening. And it should allow fleet managers to track vehicles in real-time and make well-informed decisions quickly
Your fleet management solution should be able to integrate easily with other software, apps, and hardware such as cameras and ELDs to offer operators and managers meaningful insights into delivery-related business operations.
To really get the maximum value out of your tools and technologies, here are some fleet management software features and capabilities you should look for:
Fuel management
The right solution helps fleet managers monitor fuel consumption to lower the fuel bill. This might mean identifying whether the engine is idling, one of the primary fuel-guzzling pitfalls, but it might also include improving drive distance for each delivery via route optimization.
Routing
Speaking of route optimization: to improve fleet performance you'll need to find the most optimal routes so drivers can get to their drop-off points as quickly as possible. With the help of a dynamic route optimization tool, you can do just that.
Driver Management
Your fleet management solution should also aid in monitoring drivers. It might keep drivers' records up to date and easily retrievable from a centralized location, for instance. This helps managers check whether their drivers still have valid driving licenses, and ensure that drivers have already undergone medical tests and passed them.
Aside from ensuring the availability and accuracy of drivers' information, you'll also want to monitor drivers' behavior on the road. It helps fleet managers identify and correct unsafe driving behaviors quickly. Likewise, the vehicle fleet management software can help ensure the company's compliance with HOS rules.
Vehicle maintenance
Fleet management solutions also aid in ensuring that vehicles get the maintenance they need, maintenance schedules are adhered to and inspection report rules are complied with. It offers fleet managers insights on which vehicles need to be replaced and which ones are still performing well. This might include automatically tracking the vehicle maintenance history, which is useful in analyzing costs. Again, one of the key value props here in centralized, highly-visibility, real-time information. If you can achieve this across the last mile, you can make smarter, more proactive decisions throughout the delivery process and throughout the life cycle of your fleet.
Managing fleets will always be challenging. This is the reason why many businesses invest in fleet management software to help ensure compliance with regulations, cut down on expenses, and increase customer satisfaction. Ultimately, fleet management software is increasingly becoming a necessity for maintaining profit margins in fleet operations.