The trucking and transportation industry have long benefited greatly from telematics solutions that enable fleets to manage their operations more efficiently. By offering important data and insights, telematic systems (when combined with fleet management solutions) empower fleet operators and managers to improve workflows and processes and make the most out of their assets.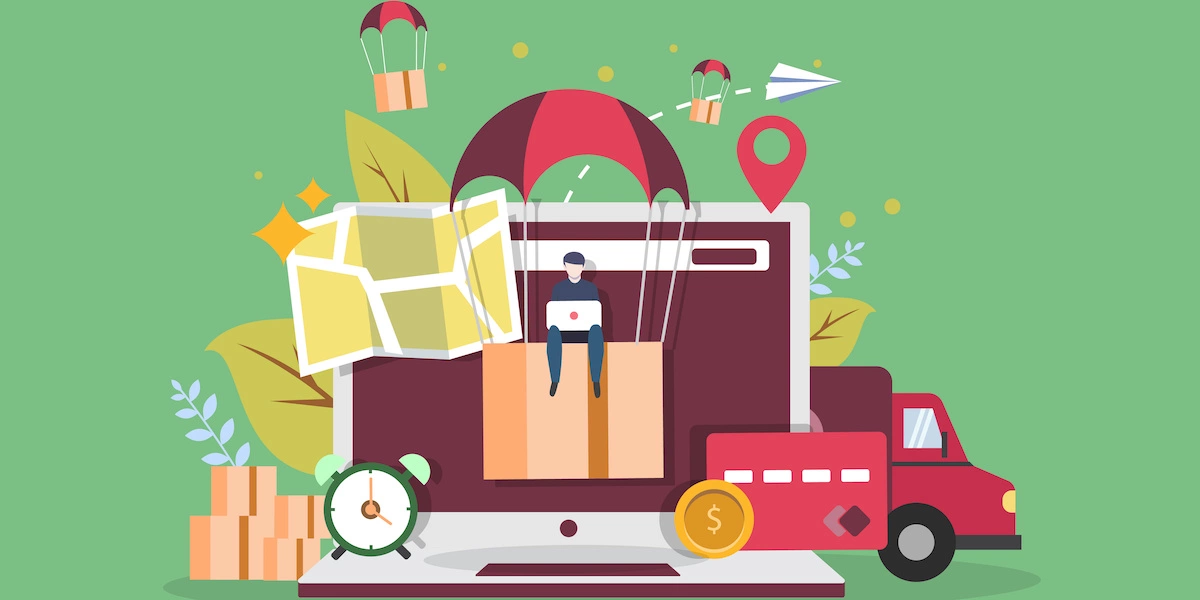 From the outside, however, there can be some confusion about what telematics can and can't do for your fleet. In this post, we will discuss how telematics works and its potential benefits.
Understanding Telematics
What is telematics? Technically speaking, telematics combines two disciplines: informatics and telecommunications. It refers to the process of remotely transferring data over long distances. These days, it is widely used in various industries to improve efficiency, communication, and customer service.
In the transportation industry, telematics for trucks is being used to collect data using the mix of sensors, GPS technology, and onboard diagnostic codes. The data collected usually includes driver behavior, vehicle location, and vehicle activity, fuel consumption, and more. This data is then managed on software platforms to allow managers to keep track of the company's assets remotely.
A fleet telematics system generally has two components: a GPS tracking device and a fleet management software solution. The GPS tracking device is usually installed onboard the. The data collected and transmitted then offers insights into the fleet's performance, which fleet operators and managers can leverage to improve driver performance and safety, minimize waste, and simplify fuel tax and ELD compliance, and more.
The Benefits of Telematics for Trucks
An advanced telematics system enables fleets to simplify driver management, asset management, and operations—all with an eye towards increasing profitability. Below are the major benefits of telematics for trucks:
Minimize Fuel Wastage and Reduce Operating Expenses
Tracking drivers in real-time allows fleet managers to spot vehicle idling quickly and identify drivers who tend to idle more than they should. Advanced systems also offer vehicle utilization rates data for each driver, allowing fleets to rank drivers according to utilization rate. Monitoring idling and coaching drivers as needed can help cut down fuel wastage. Fuel, after all, is one of the largest expenses of any fleet. Minimizing idling will cut down fuel bills, which will then help lower operating costs.
At the same time, the added visibility that real-time tracking provides can help reduce operating costs even further. How? By reducing the costs associated with failed deliveries and reverse logistics. Simply put, when you can see the entire last mile unfolding at a glance, you can identify potential delivery exceptions and work to manage them proactively. If you notice that a truck isn't where it's supposed to be, and is thus not going to make its next stop on time, you can call the customer and arrange a new delivery window later in the day. In doing so, you make sure that the customer feels taken care of and the driver doesn't have to haul that particular order back to the warehouse at the end of the day. The result is that last mile logistics is that much smoother overall.

Improve Fleet Safety
Safety is one of the top priorities of any fleet operator and manager. After all, even minor collisions or road accidents can present serious issues with six-figure implications—and the implications of a more severe incident are considerably more than that.
Luckily, modern telematics systems and fleet management software can help the fleet improve driver's road behavior to increase road safety. For instance, telematics systems offer fleet operators and managers data on drivers' safety scores, allowing them to identify drivers in need of coaching. The data collected by the system helps managers customize training and coaching plans per driver as needed. This has the power to improve the fleet's overall safety.
Improve Payroll and Compliance Management
Managers can automate and streamline payroll management with a fleet management solution to minimize errors and clerical work. A telematics fleet management system helps manage payroll better by providing fleet managers data on how long and how far each driver worked for certain periods. By the same token, your telematics solution should be able to track fuel usage on the state-by-state basis. From there, you should be able to generate reports on fuel tax payments broken down by geography, such that you're able to get those payments processed without a ton of manual bookkeeping effort.
Power Preemptive Vehicle Maintenance
Telematics also helps fleet managers identify vehicle maintenance-related issues before they cause breakdowns or other issues. In this way, you put yourself in a position to schedule preventive maintenance and thereby extend the useful lives of your assets.
Advanced telematics enables fleets to catch vehicle maintenance problems early on via real-time alerts. Catching vehicle maintenance issues early on will help you identify potential issues quickly, safeguard CSA scores, and ultimately save your company money.
More Seamless Communication
A fleet management solution should also let businesses streamline the communication between back-office employees and drivers. Streamlined communication along with real-time tracking of vehicles and drivers will empower companies to provide customers with a more accurate estimated time of arrivals (ETAs).
Streamlining communication and real-time monitoring of drivers is crucial in satisfying customers' demand for tracking orders on their own and ensuring that the orders actually arrive during the promised delivery time windows.
Increase Productivity and Efficiency
Telematics for trucks lets fleet managers and other back-end employees know vehicle locations via GPS. Real-time monitoring and location history provided by telematics help in identifying the quickest and most cost-effective routes that will cut down fuel expenses and speed up deliveries.
Telematics systems also have geofencing capabilities, which can be used for both reducing detention time and tracking driver performance against delivery schedules. All these enable fleet managers to enhance drivers' productivity and overall fleet efficiency.
Telematics for trucks remains an important facet of many transportation businesses. This isn't too surprising, given that telematics helps fleets increase productivity, improve fleet safety and communication, and reduce costs. This makes telematics and fleet management solutions a sure formula for gaining a competitive advantage.