Modern technology allows fleet managers to have better control over their drivers, vehicles, and equipment. The mobile nature of fleets makes management challenging, but a telematics fleet management app is a useful solution for operators and managers, allowing them to track their assets anytime and anywhere.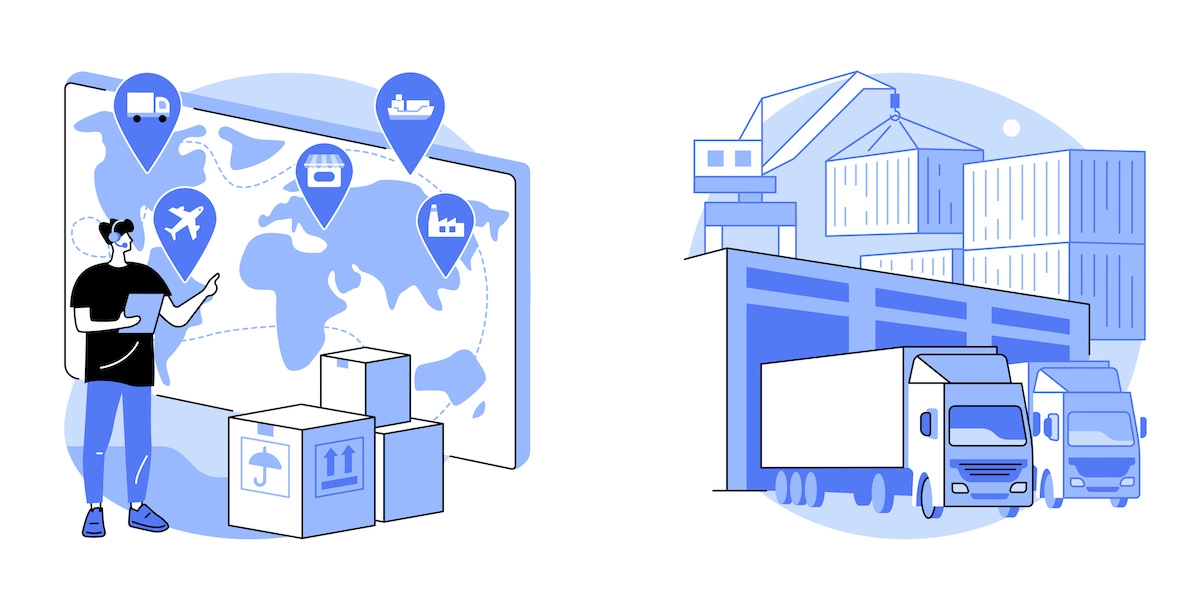 Increasingly, fleet operators and managers need GPS tracking and a telematics solution to manage operations more efficiently. The ability to access information in real time helps managers avoid downtime and ensure drivers' safety—luckily integrating GPS and telematics helps managers monitor asset locations using the same app or dashboard they use for tracking fuel consumption, maintenance, and cost breakdowns.
Essential Features of Telematics Fleet Management Apps
Not all telematics fleet management solutions and apps are created equal. As such, you need to find one that offers these essential features:
Real-Time Data
The only way any fleet manager can become effective in his or her role is to be proactive at all times. Unplanned issues happen all the time, and managers need to find mitigation measures quickly before issues spiral out of control.
Having a fleet tracking app enables fleet managers to locate and communicate with drivers quickly and in real-time. Ideally, the solution should also allow managers to get the most crucial information for making decisions over the course of just a few clicks.
Plus, tracking asset locations in real-time is also beneficial in preventing fuel and equipment theft. Having this extra layer of protection allows fleets to negotiate for lower insurance premiums.

Data Centralization
Fleet tracking apps can offer real convenience—but only if data can be shared and accessed easily. This means fleet managers have access to tracking information of all fleet assets via data gathered by their telematics devices.
In a perfect world, this centralized data would be integrated within the solution that you use for the rest of your last mile logistics management. That way, you could utilize real-time location information when updating delivery routes and ETAs. This helps you prevent data silos, paving the way for improved performance.
Ease of Use
It's hard for any company to implement new technology for employees, and there will always be more resistance to new tools if they are hard to use.
An ideal fleet management app should be easy to use even by the least tech-savvy employee. It should be straightforward and intuitive so employees can easily adapt and start to gain value from the new functionality.
It's up to fleet operators and managers to take the time to scrutinize the app's features. Check if the layout is easy to navigate and is configurable to your needs, and ask the provider about things like using the app offline, integrating data between different solutions, etc.
Geofencing
Fleet managers have many responsibilities, and it's hard for them to keep track of everything all at the same time. Luckily, simplifying fleet location tracking for managers is possible if they have a platform that allows configurable geofencing borders.
Geofencing is about establishing virtual boundaries on a given location or area. For example, last mile delivery operators usually have a general predetermined route for drivers which they must stick to, and the geofencing feature helps fleet managers know whether drivers are within their assigned jurisdiction.
Geofencing capabilities of a fleet routing software allow managers to determine when drivers are traveling in areas they're not supposed to traverse. The app will notify managers when drivers either enter or leave a geofenced area. In this way, integrated fleet management systems and tracking apps will help managers keep track of geofencing locations, allowing them to act quickly and proactively to keep deliveries running smoothly.
Fuel Tax Compliance
There are plenty of operational reasons why real-time fleet vehicle tracking is important on the day of delivery. But there are also matters of compliance to consider, e.g. tracking hours of service for drivers and paying fuel taxes on a state-by-state basis. For the latter, it's important to have a solution that can automatically break down your drivers' fuel usage by state in order to generate a fuel tax report that breaks down when your organization owes in each area.
This is something that a telematics fleet management solution is uniquely positioned to provide (since it's already tracking both location and fuel usage). Without this kind of functionality, back-office staff are stuck calculating these payments manually—which can be time-consuming, laborious, and error-prone.
Real-time Visibility Dashboard
The right dashboard offers fleet managers a bird's eye view of the team's productivity, allowing them to manage the unexpected quickly and efficiently. The dashboard offers multiple benefits to fleet operations as it increases the fleet's performance visibility to keep everyone in the know. Plus, a shareable dashboard allows stakeholders within the company to have access to accurate and real-time fleet data.
A fleet management solution that can be easily customized allows users to tailor their views of data and filter information as needed. The dashboard can show vehicle assignments, open work orders, cost per mile, driver behaviors, total fuel consumption, and more. This increases your ability to spot potential disruptions or exceptions and take proactive steps to mitigate them.
Deep Insights
Many think that the sole purpose of a telematics fleet management app and solution is to track fleet location via telematics and GPS. One cannot deny the importance of location tracking, but it only scratches the surface of what fleet managers should be preoccupied with.
Businesses should choose a fleet management tracking app that empowers fleet managers to make well-informed decisions by tracking the essential fleet data sets in a centralized system. These essential fleet data can include vehicle usage metrics, driver, vehicle, and asset assignments, hours of service, and statuses, fuel consumption by location, and more.
In the end, a telematics fleet management app enables fleet managers to monitor what is essential, paves the way for easier collaboration among teams, and keeps everyone informed in real-time. In this way, fleet managers can start making data-driven decisions that improve performance and help optimize costs.