Why Last Mile Delivery Software is Essential in the Age of eCommerce
August 31st, 2020
The increasing number of eCommerce platforms coupled with customers' greater demand for same-day delivery has resulted in a more complicated last mile delivery process.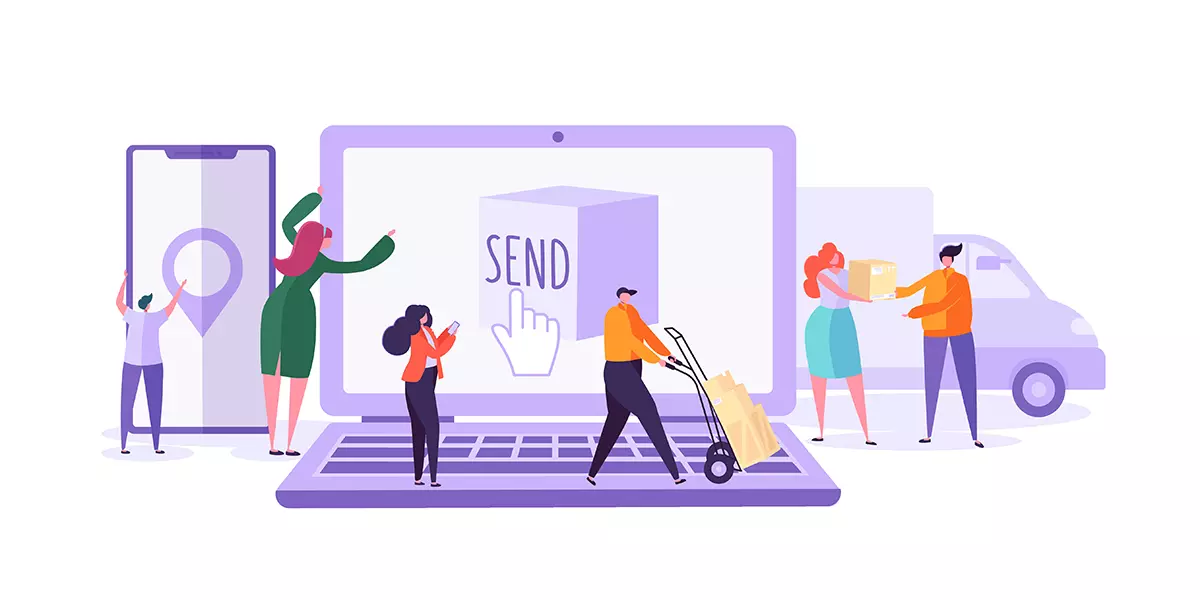 Consider the fact that consumers who previously ordered goods for delivery to their doorsteps did not demand same-day or free shipping. Plus, there were fewer home deliveries, which meant fewer trucks plying residential streets, thus shorter timeframes for the carrier's travel from the warehouse to the customers' delivery address.
Those days are gone now, and the scene is much different these days, thanks to the rapid growth of the last mile delivery market. A Market Watch report showed that the last mile delivery market reached $31.198 billion (U.S.) in 2018. By 2025, the valuation is set at $61.573 billion, with a compound annual growth rate of 10.8 percent.
According to the Market Watch Report, the increasing shift to eCommerce platforms and the expansion of warehousing for online shopping are boosting the growth of last mile deliveries. Novel technological advancements like self-driving vehicles, augmented reality, and vehicle management, to name a few, also help drive the growth of last mile deliveries.
Unfortunately, the increasing demand for quick door-to-door delivery is causing major issues for supply chain and logistics companies. Businesses have to transform how they do business to keep pace with evolving consumer demands and make the right investments in technologies, including great last mile delivery software.
What is Last Mile Delivery?
As its name suggests, last mile delivery is the final step of the delivery process where the goods ordered are transported from the warehouse or distribution center to the customers' doorstep. A last mile delivery can be anywhere from just a few blocks to hundreds of miles or more.
The main goal of last mile deliveries is to bring the package to the consumer as soon as possible. It is the most critical part of the logistics and supply chain process and is key to increasing consumer satisfaction.
However, last mile deliveries are both time consuming and considered the most costly element of the entire shipping process. But when done right, last mile delivery can save companies both time and money, resulting in higher profits.
How Can Last Mile Delivery Software Help?
One of the best ways to optimize last mile delivery is to invest in feature-rich last mile delivery software solutions that can help transform the way businesses do their business. Such a solution makes final mile deliveries more efficient and profitable.
Here are some of the major features businesses should consider when choosing between last mile delivery solutions.
Route optimization
Route optimization has a key role in reducing the total delivery time by finding the most efficient routes, taking into consideration factors such as location, traffic, time under consideration, and capacity. Optimizing routes lets fleet managers make last-minute adjustments by sending updates to the driver in real-time.
Real-time visibility
Having better visibility over fleets means having the ability to track driver performance and ensure drivers' safety. Simply put, real-time visibility provides fleet managers with better control over the drivers and vehicles.
Real-time updates
Last mile delivery logistics solutions create transparency in the entire delivery process, thanks to the real-time status updates provided to the customers. Key information such as the expected time of delivery, the delivery driver, and updates on potential delays can be given to the customers if there is a real-time alert feature.
Plus, these features allow consumers to contact the delivery service personnel either through call or chat for whatever concerns they have.
Proof of delivery
Any last mile delivery logistics solution should enable a company to generate and obtain proof of delivery, such as photos, in-app signatures, barcodes, and notes.
Key metrics, reports, and analytics
True last mile software can generate essential metrics such as service times, success rates, distance traveled, on-time rates, and feedback scores, among others. Having the ability to generate reports on important metrics will allow management to make more insight-driven business decisions.
What's in Store for Last Mile Delivery?
Last mile delivery, despite its complications, remains an important growth driver for both logistics firms and e-commerce businesses. As such, it's in the best interest of businesses to know the new trends in last mile delivery and final mile software.
Sensors for tracking
In the future, logistics companies will be relying heavily on sensors to keep track of the temperature of sensitive items such as pharmaceutical goods, frozen food, and spirits. Sensors will also have the ability to track the humidity levels.
Self-driving cars, drones, and robots
Robots, delivery via drones, and self-driving cars may seem to be part of a science fiction film. But many large companies are already developing and testing their drones and autonomous vehicles that can revolutionize last mile deliveries.
Urban warehousing
Keeping warehouses in the city is one of the fastest-growing trends in last mile deliveries. After all, having urban warehouses makes last mile delivery quicker and helps limit the carbon footprint of door-to-door deliveries.
Major changes may further transform the logistics and trucking industry in the next few years. But last mile delivery will always remain the most important component of logistics. Hence, businesses determined to remain competitive must boost their last mile deliveries. Thankfully, reliable last mile delivery software can help any company increase its profits and move ahead of the competition.
---
DispatchTrack is a leading provider of SaaS solutions that enable end-to-end optimization of operations and customer experiences in last-mile delivery. The company's platform includes modular tools for self-scheduling, route optimization, customer communication, real-time tracking and ETA, proof of delivery, and delivery network intelligence and analytics. With customers across North America, Europe, South America, and Asia, DispatchTrack is used by thousands of businesses of all sizes and many multi-billion-dollar enterprises across a wide range of industries, including furniture, appliances, building supplies, food, and beverage. More than 60 million scheduled delivery experiences are powered by DispatchTrack each year. For more information, contact us or book a demo now.
Keep reading: How fleet management companies make money: top qualities →