Deliveries are costly, with companies reporting that the average last mile delivery model accounts for 41% of their total supply chain expenses. This is why enterprises like food distributors, retailers, logistics providers, and others are often hesitant to add new delivery services or expand their present ones. If you're not confident about your ability to measure, control, and optimize delivery costs, expanding into a new territory can feel like a big gamble.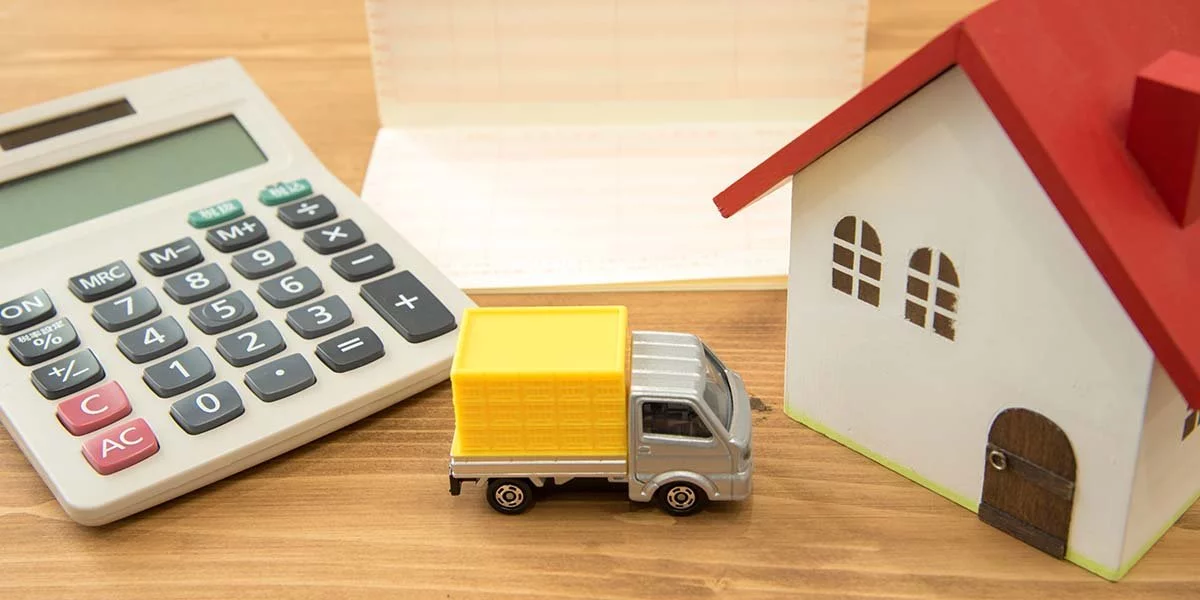 At the same time, the importance of right-time delivery is on the rise. B2B and B2C customers alike now quickly jump ship from establishments that fail to keep their delivery promises. That's why it's so important to invest in last mile delivery management software that can help you satisfy your customers while keeping a handle on costs.
How Much Does Last Mile Delivery Cost?
Costs vary from one industry to another and among different delivery models. But there are the usual expenses that affect delivery costs across channels and verticals, e.g. internal and external fleet costs, inventory management, and operational processes, to say nothing of fuel and labor. Here, delivery performance matters. Retailers, on average, lose roughly $70 for late or failed deliveries owing to added fulfillment time and effort.
Given all that, it's no surprise that last mile delivery logistics can eat up a huge percentage of total supply chain costs regardless of industry.
The challenge with the last mile delivery business model is that consumers have such high expectations. You need to deliver on time, every time if you're going to hold on to your current customer base. Luckily, with technology that's agile, connected, and intelligent, you can make consistent right-time delivery a reality across your delivery operations—with the end result of optimizing costs up and down the delivery chain.
How Can Last Mile Delivery Management Software Reduce Costs?
It's important to understand that the best way to reduce last mile delivery costs is not about looking to cut expenses, but rather is about making changes in delivery operations to make it efficient while ensuring customer satisfaction.
Here are some ways you can improve your logistics operations with the right last mile delivery management software:
Improve routing and scheduling
Automating your dispatching and routing processes can enable you to deliver more with the same number of dispatchers and drivers. This puts money directly in your pocket. Plus, companies that can fulfill more orders with their current capacity put themselves in a position to scale in a way that's cost effective.
Just as importantly, smarter routing can help you ensure more accurate ETAs regardless of the level of complexity you're working with. How does this help you optimize costs? By significantly reducing the effects of late and failed deliveries, i.e. customer churn, redelivery costs, etc. When you're empowered by your technology to consistently deliver at the right time, the entire last mile process goes more smoothly from end to end.
Giving more delivery options to customers
It sounds counterintuitive to add more last mile delivery options to lower delivery costs, but retailers can actually cut down their costs by engaging customers more effectively in the delivery process. To wit, offering customers the ability to self-schedule orders via a web portal can actually decrease the odds of a failed delivery or a not-at-home, all while decreasing the amount of time your customer support team has to spend on the phone getting the customer to commit to a schedule.
The trick here is to make sure your technology can automatically manage your capacity, so that customers don't schedule orders that you can't deliver. This will largely come down to the kind of routing efficiency that we talked about above—i.e. predictive, AI-powered last mile routing and scheduling that doesn't give unrealistic routes to your drivers—but the payoff can be huge: instead of struggling to get in touch with customers who can't commit to a delivery date, you can empower customers to choose times when they're actually prepared to accept a delivery.
Investing in the customer experience
Customer-facing communication tools will help significantly in your quest to lower last mile delivery expenses in a host of ways.
You can reduce failed deliveries if you inform your customers of the exact date and time when their orders leave the store or warehouse and give them an estimated arrival date and time that's actually accurate. Customers, in return, will make an effort to be at the delivery address to sign for the order. They can also inform you beforehand if they cannot make it in time to receive their orders, giving you an opportunity to prevent missed deliveries. Opening up communications between drivers, customers, and dispatchers helps reduce failed deliveries significantly.
The key to success here is to ensure that you can easily send out notifications at the right time with the push of a button. That means, rather than calling customers one at a time, you send an automated email to everyone on a particular route the night before. Rather than asking the driver to call or text the next stop, you let them automatically send an alert with a simple prompt in the driver mobile app.
Last mile delivery is crucial to completing the buying cycle in a satisfying way for both the customer and the seller. In other words, it's the most customer-centric part of the supply chain process. If you treat it that way by investing in customer communication capabilities, you can inspire repeat business and keep your deliveries running smoothly. This is true whether you're delivering a washing machine, installing an HVAC system, or dropping off cases of beer.
Overall, eliminating inefficiencies and boosting customer engagement across the entire order fulfillment process is the best way to reduce delivery costs and streamline your last mile efforts. Automating processes, providing more flexible options to customers, and investing in the customer experience are three vital elements in making business cost-effective. The trick is to find last mile delivery management software that can provide all that and more.