Last mile delivery is crucial in the world of ecommerce. Without it, you can't finish the final step in the online sales process and fulfill the order. Apart from sourcing and manufacturing products, the majority of your resources will go into delivery operations, no matter whether you operate internal delivery fleets or outsource your deliveries.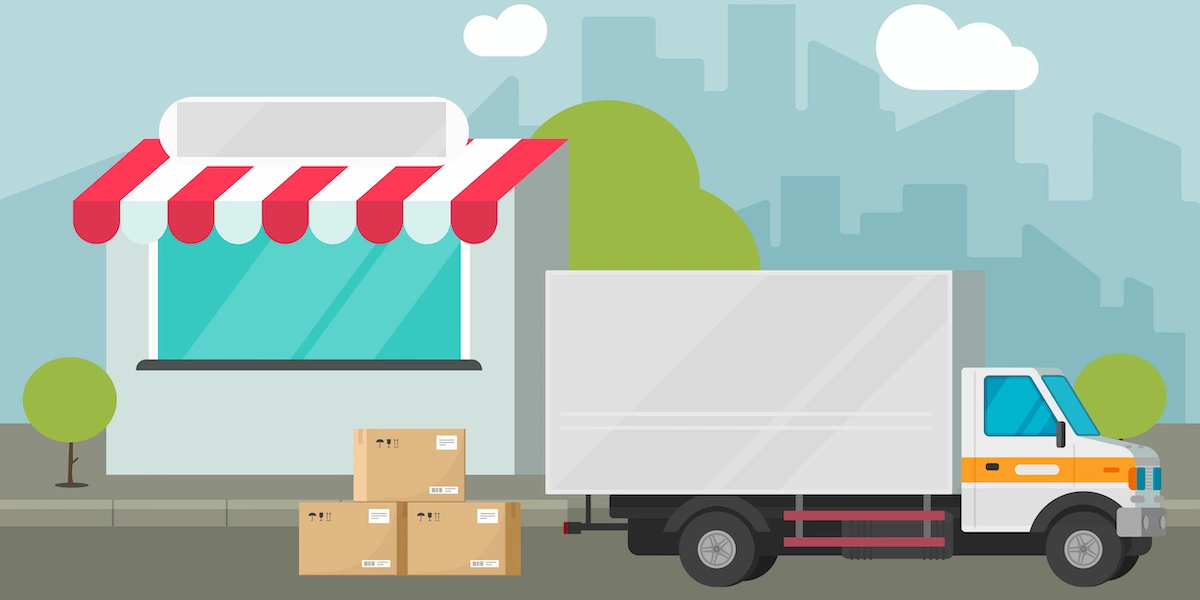 While there's no way to magically make last mile delivery the least resource intensive part of the supply chain, it's certainly possible to power up your fulfillment process to better serve both your customers and your bottom line. Anything that's as costly as final mile fulfillment usually has a lot of room for optimization. That's exactly where final mile software comes in.
The Importance of Quick and Efficient Final Mile Delivery
Market research has consistently shown that ecommerce has been growing over the past decade—with a huge spike in growth in the last couple of years.
Ecommerce giants like Amazon have significantly changed the buying habits and expectations of customers. Now, customers expect competitive prices and fast delivery as well as free or low-cost shipping every time they buy online.
Unfortunately, from a logistics perspective there's no such thing as a free delivery. This means that online retailers have had to improve their performance and overhaul their supply chain operations to make low shipping costs for end consumers possible.
Competing with Amazon is not a matter of beating them at their own game. Instead, it's about leveraging your connection with your customers to keep them coming back when they have a need that you can address. To do this, you need to make fulfilment an extension of your brand identity—in other words, you need to find a way to delight your customers from the moment they enter their credit card info to the time their order is delivered and beyond.

How to Optimize Ecommerce Order Fulfillment with the Help of Final Mile Software
Ecommerce delivery success can be achieved by using final mile software to put the focus back on the customer while finding new efficiencies. Here's what the software needs to offer in order to help you optimize your delivery operations:
Dynamic Delivery Route Planning
One of the primary features of your typical last mile solutions is dynamic route planning. Route optimization helps you find the optimal route for multiple drop-offs based on various factors affecting efficiency such as availability of trucks, varying service times, historical traffic patterns, truck capacities and speeds, and others.
When you have software that can make all those calculations in a matter of seconds—and you can modify routes quickly and easily—you can much more easily get the most out of your truck and driver capacity. At the same time, it speeds up the routing process, such that you can offer faster delivery turnarounds and more quickly make on-the-fly adjustments when conditions change in the field. Not only does this help you get customers what they need more quickly—it also gives you a more reliable way to let customers know when they should actually expect delivery.
Automation and Streamlining
Using last mile ecommerce shipping software means automating your delivery operations, which is crucial to achieving success in the final mile. The right software eliminates the need to manually route orders, send out messages to customers, track orders, and compile data. Here, it helps to have an all-in-one solution that enables you to do all these tasks in the same place.
API integration capabilities, for instance, can allow you to connect final mile software with other solutions you have. This way, you can benefit from an expanded ecosystem that you can manage from a single interface.
You can, for example, integrate the final mile solution with supply chain management and inventory management systems to have better control over which orders are actually ready to ship. The trick is to automate the process of getting data to move between systems in a way that simplifies the lives of dispatchers, fleet managers, and anyone else in the delivery mix.
Real-Time Delivery Tracking
Staying on top of delivery operations is easier with real-time delivery tracking. Your fleet managers will have an easier time tracking and monitoring drivers' performance across the final mile with enhanced transparency and accuracy. An advanced last mile solution should provide dispatchers and fleet managers with real-time alerts and status updates for each and every delivery.
Real-time capabilities also allow you to provide tracking links to your customers so they can see their order and delivery status until they receive their packages. This means that customers can see when their orders are due to arrive without calling in to find out. It also means that they can reach out to you and let you know if the projected delivery time doesn't work for them so you can reschedule.
Customer-Centric Ecommerce Order Fulfillment Is Possible
As the number of online orders continues to increase, companies will have to expand their last mile delivery operations to meet the higher order volumes and increasing consumer demands. Automating processes will help you ensure operational efficiency as you scale operations. But at the end of the day, putting the focus of delivery operations back where they belong—the customer—will be the key to thriving.
This requires achieving a high level of transparency—and then turning that transparency around to give customers more insight into their deliveries. It means being proactive rather than reactive with ongoing communications at every stage of the process. And, of course, it means having the capabilities to actually provide customers what they want: a quick, efficient, and pain-free delivery experience. When you have the tools to make that happen, you have the ability to strengthen your brand and seriously boost customer loyalty.
The right last mile platform will help you improve operational efficiency so you can quickly scale your delivery operations without sacrificing customer satisfaction. When you can easily route deliveries, track drivers and orders, and communicate with customers throughout the process, you can set yourself up for success in a competitive market.