There are more demands on drivers than ever before. From logging Hours of Service (HOS), conducting vehicle inspection, and giving status updates to customers, drivers have a lot of tasks to accomplish each day before you even start thinking about miles driven.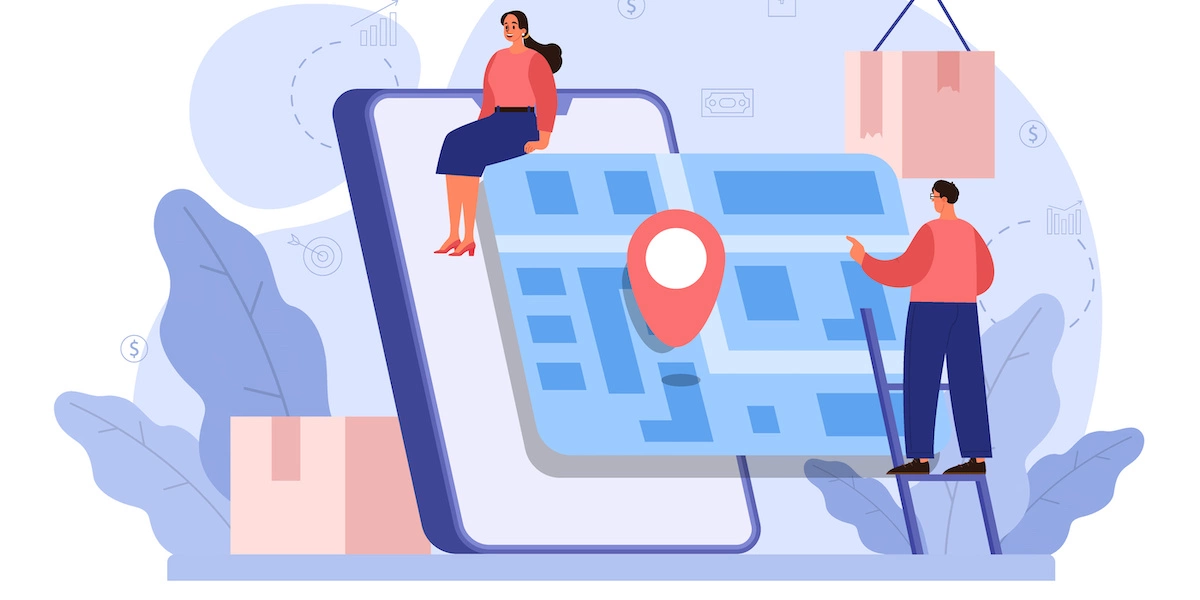 Drivers need to complete all their tasks in order to maintain customer satisfaction, comply with FMCSA regulations, and keep deliveries on track. This can be an overwhelming amount of overhead regardless of how experienced a driver is. That's why you need a last mile delivery logistics system that actually helps drivers accomplish their tasks successfully throughout the day.
Of course, the national truck driver shortage, which has made it difficult to find and keep good drivers, isn't helping with these challenges. The American Trucking Association reports a 30 to 40 percent driver shortage in the transportation industry. That means it's more crucial than ever for fleet operators and managers to find solutions that increase driver productivity and retention. Recruiting and retaining the best drivers requires modern, efficient workflows that improve driver satisfaction.
The Importance of a Robust Delivery Logistics System
Delivery logistics software can help drivers be more efficient and effective by directing them to take specific actions at the right time, or by assisting them in entering information correctly.
Here are some of the benefits of a robust delivery logistics software system:
Smarter routing
The right solution helps fleet managers and dispatchers assign the best suited drivers to the right jobs at the right time. Drivers can view their exact route and when they need to get there. The status of upcoming assignments, route maps, and job details are automatically updated, and all can be found in one place. This makes it easy to follow the most efficient routes and consistently deliver on-time—which is a win-win for customers and drivers alike.

Effective two-way communication
When drivers can quickly view upcoming work and share information with office-based teams—via two-way instant messaging within the driver mobile app—problems that crop up on the road can be resolved more quickly. Not only does this speed up exception management, it also makes drivers feel empowered and thereby increases their job satisfaction.
Easy HOS compliance
With FMCSA-certified ELDs and telematics integrations, truckers can conveniently log and track Hours of Service. When you reduce the burden of this kind of administrivia by automating data collection, you can empower drivers to focus on delivering successfully to your customers.
Streamlined pre- and post-trip inspections
With the right delivery logistics system, drivers can use their smartphones to upload photos, record notes, and certify reports during pre- and post-trip inspections. These paperless DVIRs ease drivers' workloads and allow visibility for back-office teams. At the same time, they help ensure compliance with your delivery policies in an integrated way.
Streamlined delivery workflows
Streamlining the driver's workflow is a great way to keep them connected to dispatchers and improve the efficiency of their activities. The challenge is finding the right technology for these workflows. With an advanced logistics software system, it's possible to optimize driver workflows and enhance operational effectiveness. For instance, if your driver mobile application prompts the driver to send an automated message to the customer when they're the next stop, you can cut down on the complexity of ensuring a great customer delivery experience. Instead of worrying about keeping in touch with end customers, drivers can loop customers in with a few clicks—which means they can focus more of their attention on what matters.
Required tasks
The right logistics system allows fleet managers to make certain tasks mandatory. This means drivers simply cannot skip these tasks. This way, important tasks are less likely to be forgotten by drivers. If you want your drivers to start their workday with a cargo damage report, you might make that a mandatory step. In this way, drivers can confirm that they have the right types of goods, the correct number of pallets, etc.
Reduced feature overload
It is not always necessary to add more features to mobile applications to provide a great experience for drivers. If you want to keep drivers satisfied and productive, less can actually be more.
By using a powerful delivery logistics application, you can provide drivers with a streamlined user experience that doesn't require them to constantly fuss with a system that doesn't make intuitive sense. Here, you'll want an app that prompts drivers with the right features at the right times. If you want to ensure drivers conduct thorough vehicle inspections, you can ask them to include comments and walkaround photos on DVIRs before showing them their routes for the day. Once that's done, the system shows them the next task, and so on— so that the driver never has to hunt for the right screen.
Easy integration
The better your integration between delivery logistics systems and driver management tools, the easier your drivers lives will be. For example, via the right driver app, you can assign orders to drivers and share details such as routes, delivery instructions, and shipping details. At the same time, the logistics system can be integrated with your invoicing process to generate invoices based on delivery details collected during the delivery. In this way, you reduce the amount of manual paperwork that has to happen at each stage of the process.
Electronic proof of delivery
Eliminating paper delivery receipts and physical proof of delivery can pave the way for more efficient driver workflows. A driver should be able to capture signatures, pictures, additional charges, and more using their mobile devices. Customer delivery receipts could even be emailed or sent via SMS, thus increasing transparency during the order fulfillment process.
In the end, a delivery logistics system allows you to streamline your driver workflows, helping your drivers become more productive and efficient.
An ideal system should not only offer an easy-to-use driver app, but also include real-time driver tracking and an open API to facilitate integration. By integrating your most critical business systems in this way, you can boost operational efficiency and improve supply chain visibility all while helping you retain your drivers.