Gone are the days when brands could simply deliver on whatever timeline they felt like and still keep customers satisfied. Consumer behavior has changed dramatically in recent years, and the biggest change is that buyers across industries now expect convenient, seamless, and fast shipping—even for large, bulky items like furniture and appliances. To meet customers' demands, businesses must have varied shipping options like next-day delivery, same-day delivery, or curbside pickup.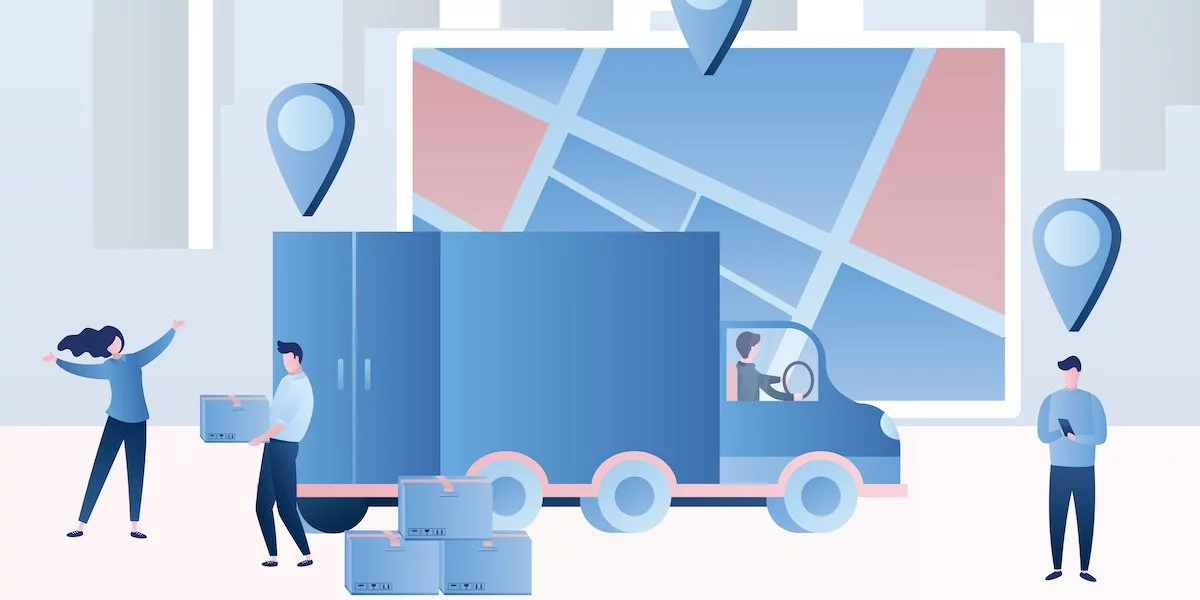 But it's not all about speed and convenience—customers need to feel like they're being taken care of throughout the entire delivery process. To wit, standing out in a digital market brimming with competitors means focusing on providing not just rapid delivery turnarounds, but the best possible customer delivery experience.
Understanding Customer Experience
Customer experience in the world of e-commerce encompasses the customer's overall impression of the entire order fulfillment process. This would include everything that affects how customers react to and interact with the order fulfillment process, from placing their orders, to scheduling deliveries, and every other touchpoint in which they interact with your brand.
Every text, email, and phone call is an opportunity to provide a great experience—even if it's something as simple as reminding a consignee about a scheduled delivery the night before. Here, proactive and ongoing communication is a must.
Why Customer Experience Is Important
Order fulfillment in itself has become a commodity. Previously, consumers placed product and price as the primary brand differentiators. But these days as studies show that the customer delivery experience has dethroned both product and price. Businesses that fail to provide consumers with transparency, convenience, timeliness, and direct communication in order fulfillment are unlikely to be patronized by customers again.
Keep in mind that deliveries are becoming the sole offline interaction with customers. Just how much value do consumers place on great delivery services? In one study, 87 percent of shoppers said that they would likely patronize the same brand again if the shop provided them with a positive delivery experience while 76 percent stated that the end delivery experience is the true benchmark of how much a business values them.

Challenges in Creating a Great Customer Delivery Experience
Great delivery experiences can be a real game-changer, but providing them to customers is easier said than done. There are three challenges main facing businesses when it comes to ensuring improved delivery experiences:
Technology Implementation:

Businesses need to set up solutions and systems geared towards offering customer-centric fulfillment experiences as more consumers turn to online purchasing. However, not all technology is created equal: procuring the right tools and implementing them quickly and easily can be a major stumbling block.
Real-Time Visibility:

Customers want to know the progress of their orders in real-time. They're no longer content with being given a tracking number and needing to call customer service for updates. Logistics providers must also have

real-time visibility

into their contracted fleets to ensure that SLAs are being met. Businesses must also have visibility into their resources like drivers and vehicles, inventory, and

third-party logistics

(3PL) providers. Ensuring visibility across multiple stakeholders entails proper integration of multiple different systems—in other words your delivery management software needs to communicate seamlessly with your PoS and WMS, take in live updates from drivers in the field, and much more.
Cost Optimization:

Providing customers with exceptional delivery services costs money. If faster delivery turnarounds come at the expense of last mile efficiency, you're going to run into cost per delivery issues. If you find yourself adopting multiple overlapping solutions to solve customer service problems, those costs are going to impact your bottom line. Businesses need to remain flexible and agile, but they need to do so in a cost-conscious way.
Optimizing Customer Delivery Experience
There may be challenges in providing customers with a great delivery experience, but your business can overcome them. Here are a few ways of optimizing the customer delivery experience:
1. Invest in The Right Technology
Modern technology can offer solutions to challenges preventing businesses from offering their customers great delivery services. These solutions allow companies of various sizes to provide a seamless customer experience comparable to those offered by industry giants. Below are a few things your technology can provide to help improve the customer delivery experience.
Order tracking systems for customers
Flexible fulfillment and delivery options and service plans
Convenient communication solutions for customers
Convenient on-site order fulfillment
Automated dispatching and

routing

Fleet management capabilities
2. Provide Customers with Diverse Delivery Options
Customers want more choices to suit their needs. After all, some consumers may need faster fulfillment even if they have to pay more, while others are willing to wait for their orders as long as they don't have to pay for shipping fees. Some customers want more flexibility by being allowed to pick up their orders from the store.
Businesses that can offer multiple delivery options can gain a competitive advantage. How do you make that happen? By adopting an advanced last mile delivery solution that lets you and your logistics providers establish multiple delivery choices (e.g. by optimizing for time vs. costs, letting customers self schedule, etc.) to satisfy the needs of customers. If you're routing and tracking by hand, it's hard enough to find one cost effective option, let alone multiple options for customers to choose from.
3. Provide Real-Time, Accurate Order Tracking
Customers want the ability to track their orders anytime and anywhere. Thus, businesses must provide customers with this ability with the right solutions that offer branded email/text notifications and in-app updates. Providing customers with alerts when their orders have either been picked up and on their way or are ready for pick up makes them feel more valued. Enterprises can avoid incurring additional overhead by automating these updates and messages.

4. Offer Convenient Pickup Experiences
It's not just last mile delivery services that businesses must pay attention to. It's equally important to ensure convenient pickup experiences, as many customers prefer curbside pickup and drive-thru options instead of deliveries. This, too, requires constant proactive communication—so that customers know when to collect their orders and store associates know which orders to pick when—as well as a way to smooth out store/warehouse capacity.
5. Expand Delivery Services While Minimizing Costs
E-commerce adoption is growing at a fast pace. Sadly, not all enterprises are currently equipped to meet high order volumes and provide on-time deliveries. If that describes your business, now is the best time to connect with fleets and other delivery networks that can help them expand their delivery services.
Adding more delivery partners does not always equate to having high operating costs. If you have software that can automate dispatching and routing, you can effectively manage fleets, even outsourced ones. Centralizing the management of all fleets also helps cut down costs as assets are maximized—which puts you in a position to meet customer needs more flexibly and rapidly.
In the end, your business' ability to provide customers with great delivery experiences will determine whether you thrive in the modern competitive landscape. Convenience, personalization, and good performance can help you gain strong brand loyalty—which makes investing in the right solutions and tools your best option for giving the best delivery experiences to customers.