Furniture retailers have a lot more to look forward to after the rollercoaster ride of 2020. A recent study (Last Mile Delivery for Furniture Retailers, whitepaper, 2020) showed that 88 percent of furniture retailers are eager to increase their online sales over the next five years. Now, it's a matter of planning carefully to ensure that they can meet customers' demands.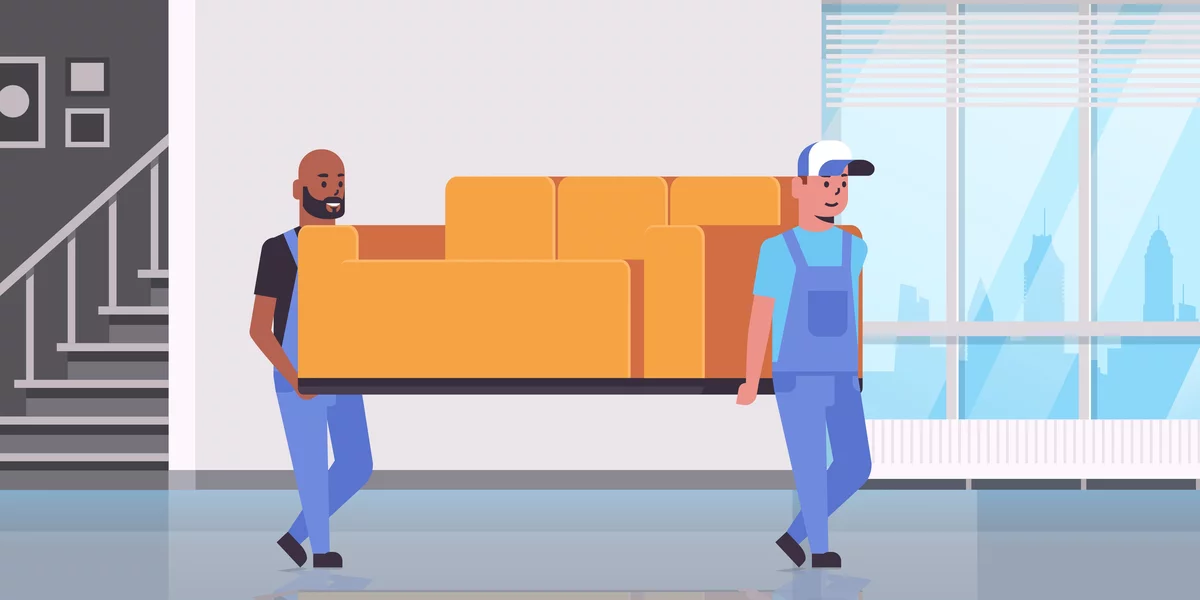 The same study shows that furniture retailers are worried about losing control over brand experience by outsourcing to last mile delivery partners. Instead, they would prefer to work hard on providing an excellent retail delivery service on their own.
Last mile delivery optimization, however, is no walk in the park. Furniture manufacturers and retailers must understand the challenges they are facing so they can overcome them and continue to grow their businesses. Below are the top challenges in furniture retail delivery.
Changing Customer Demands for Retail Delivery
According to the US Bureau of Labor Statistics, millennials drive the growth of the furniture manufacturing sector in the United States. Thus, furniture makers and retailers are revamping their marketing strategies to accommodate the millennials' penchant for online shopping by changing their websites to offer 3D models of their products, high definition photos, and in-store kiosks.
But furniture retailers must go beyond revamping their marketing strategies to cater to the needs of this group. It's equally important for companies to meet customer demands regarding furniture delivery. Just like most consumers, millennials are demanding fast deliveries and complete transparency in the delivery process. Just what exactly are the demands of customers when it comes to delivery services? Here are the key customer expectations:
Short Delivery Time Windows
Previously, consumers were content in receiving an eight-hour delivery window. Well, maybe content—but it was par for the course, so they would generally put up with it. But those days are gone now, and consumers expect very precise time windows—often of their own choosing.
Delivering goods on the exact time window chosen by consumers is not an easy task given that on-time deliveries depend on a variety of factors. A driver who showed up late for work can delay his entire day's delivery schedule, and heavy traffic or unforeseen road conditions or delays can prevent timely deliveries. Inaccurate routing models can do the same. Unfortunately for furniture retailers, delays or missed deliveries can hurt their brand image.
Visibility into the Delivery Process
Consumers are now accustomed to seeing the progress of their orders. Gone are the days when they would be willing to pick up the phone to call customer service to inquire about the delivery status. Instead, they demand to see the order status in a few clicks and receive automated alerts from furniture companies. Aside from complete visibility on the delivery process, customers also want to have the ability to make delivery change requests. This, too, puts a lot of pressure on your route optimization capabilities.
Excellent On-Site Delivery Experience
Furniture companies haven't fully won over their customers until the furniture has been finally delivered. Product and price used to be what separates good brands from others, but delivery services now provide companies with a comparative advantage. This means the customer impressions of a given furniture brand remain subject to change until the goods are finally delivered. This is why it's crucial for furniture retailers to provide a delivery experience that reflects professionalism and tech-savviness.
Compliance with Regulations
In addition to changing customer demands, furniture retailers have to grapple with industry regulations. Drivers can no longer fudge their driving hours due to the electronic logging device (ELD) mandate. Plus, the new ELD rules also have increased the number of rests drivers must take for each shift and decreased the number of loads they can take per week.
It also doesn't help furniture retailers that the trucking industry is experiencing driver retention problems. There is a shortage of drivers, which in turn pushes higher wage demands. It's quite challenging for furniture companies to hire drivers who can drive, lift, assemble and install their products. Simply put, the only way around this challenge is to increase the number of deliveries that each driver is able to complete each day.
High Last Mile Delivery Costs
Last mile deliveries account for more than half of the supply chain and logistics costs. Furniture retailers have it worse than most, as their products are unusual shapes and come in large sizes. This means furniture companies don't have an easy time maximizing capacity through efficient loading and use of space. Plus, bulky products typically require more labor, which makes service times longer and more changeable.
How Technology Helps Furniture Retailers
The challenges above might seem difficult or even impossible to surmount. But fear not! Modern technology can help furniture companies to meet the increasing demands of consumers while minimizing costs.
Dynamic delivery route scheduling software, for instance, can optimize routes by factoring in the various elements affecting delivery schedules. The software can consider the average unloading and installation time needed for each furniture to be delivered. For instance, it could recognize that a sofa will only require less than 10 minutes in unloading and installation, while a sleigh bed could take over more than an hour. This means accurate ETAs (for which customers will thank you). And, by optimizing routes for distance, you can reduce fuel costs and deliver more orders per day.
The right software solution can also provide automatic alerts to customers, minimizing consumers' need to call the customer support team—all while meeting the customer's need for transparency over the entire delivery process.
Technological solutions can also transform the on-site delivery experience. Furniture companies can also equip delivery teams with a mobile app with electronic proof of delivery (POD) software installed to eliminate the need for the often wrinkled paper-based proof of delivery that also tends to be lost easily. As a bonus, this kind of POD functionality would reflect your company's brand values of professionalism and tech-savviness in the mind of the consumer.
A Shift Is Necessary
The same study mentioned earlier showed that 46 percent of surveyed furniture retail executives admitted that their delivery technology needs major improvements quickly. Rising shipping costs, increasing customer demands, and tighter competition should push furniture retailers to adopt technological solutions capable of addressing these challenges, especially since they intend to grow their e-commerce sales in the next five years.
Again, the battleground for brand loyalty is now all about providing the best delivery experience. Thus, there is no better time for furniture companies to invest in solutions like advanced scheduling and delivery routing software—to say nothing of comprehensive last mile optimization, tracking, and visibility solutions.