Satisfying customers is key to achieving and maintaining a competitive advantage—but customer satisfaction goes way beyond getting deliveries over the threshold of the customer's house. The rise of the on-demand economy and Amazon effect have altered customers' expectations permanently, and modern last mile businesses need to up their games in order to keep up.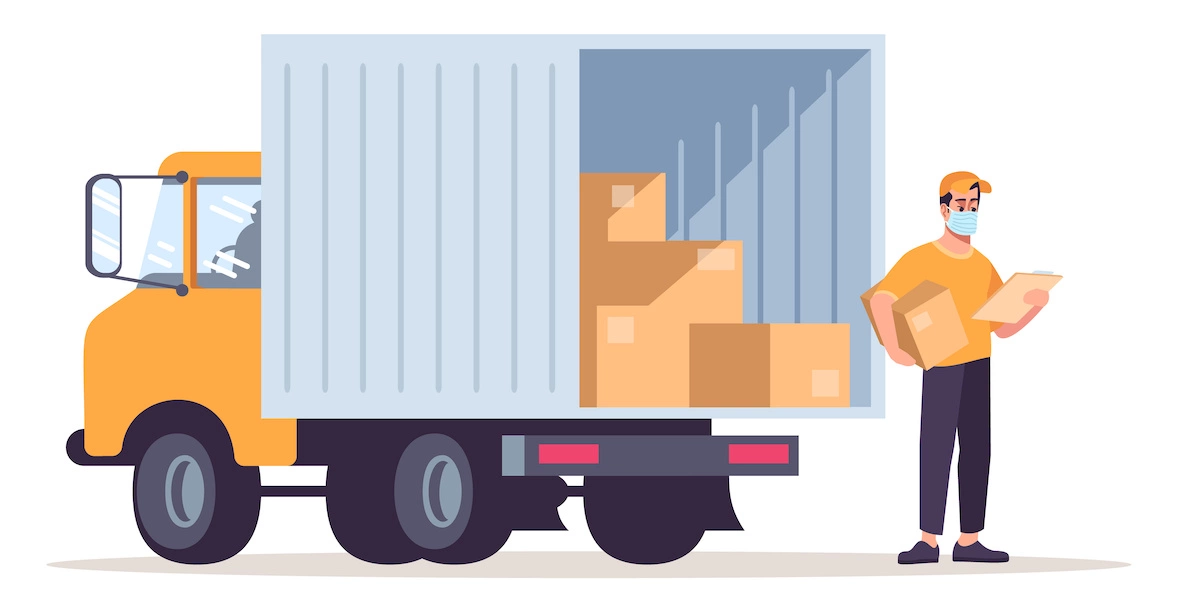 The good news is that companies can meet new consumer demands with the help of an advanced fleet delivery software solution—one that balances both routing efficiency with meeting customer delivery demands. In the first place, this kind of transportation software helps improve your business's customer service by providing accurate routes so drivers will consistently hit promised delivery times.
Aside from ensuring that drivers get to their destinations on time and meet promised expected times of arrival (ETAs), the right software can also help meet rising consumer expectations by offering greater visibility on deliveries and drivers. Real-time visibility helps fleet managers and dispatchers address areas of concern as quickly as possible, and it helps customers feel more at ease.
Plus, a truly feature rich transportation solution allows companies to monitor customer service key performance indicators (KPIs) along with other detailed report, in order to easily pinpoint problematic areas of their delivery operations that hinder you from offering great delivery experiences.
Here's how fleet delivery software helps businesses ensure great delivery experiences to delight their customers:
Improved Communication via Fleet Delivery Software
Customers want the ability to track their deliveries. This means businesses providing them with timely updates, accurate ETAs, and easy access to delivery information.

Last mile transportation software allows your company to do just that: provide customers with accurate ETAs, rather than the standard "between 8 am to 12 noon on Wednesday or between 1 to 5 pm on Thursday." This makes a big difference when it comes to avoiding irate customers. Think about it: customers who are eagerly anticipating their packages are less likely to be angry if they have been warned beforehand that the delivery will be late.
In this way, a transportation solution that has route planning capabilities, customer communication functionality, and a delivery vehicle tracking system will enable fleet managers to track their drivers in real-time and handle unexpected events more strategically—all while keeping customers in the loop.
Automating updates to customers ensure that they receive the information needed to help them manage their schedule for the day to ensure that they can sign and receive their packages. Automated messages also reduce the number of calls the customer service team receives from customers asking for updates about their order delivery. These messages to customers increase the flow of information, empowering the transportation and customer service teams as they have updated information and can act accordingly should problems arise.

As an added bonus, if you can provide this level of visibility to customers, you can also gain a lot of value from your own improved last mile visibility. Real-time tracking allows businesses to be prepared should customers complain and, more importantly, proactively address problems even before customer notices.
Deeper Insights About Customer Service
One of the other crucial ways in which your fleet delivery software can impact customer satisfaction is with electronic proof of delivery. When drivers are able to capture proof of delivery seamlessly in the field, you can collect more and better data, allowing your managers to gather more valuable and deeper customer service information. This might include notes on problems that happened during delivery or photos of damaged goods. Or it might be a record of everything that went right on the delivery, with which you can avoid false liability and give your customers a clear idea of what went on at the job site.
Businesses can also create customer feedback forms with the right solution. Customers can fill out the customized feedback forms and answer questions about whether the delivery service was great, average, or unsatisfactory, or what else can be done to improve the delivery process. Customer input can be gathered to help spot trends and identify problematic areas requiring your attention and action.
In that same vein, the visibility offered by an advanced transportation solution offers businesses increased insights into the entire last mile process, e.g. with the ability to track performance on the level of each hub, distribution center, geography, truck, driver, etc.
This gives you the ability to improve the accuracy of your routing and your ETAs over time (since travel and service time can vary based on all the factors we just listed), which in turn decreases the number of late deliveries. Again, this is something your customers will undoubtedly thank you for. And, thanks to the electronic proof of delivery being captured, customers won't be inclined to blame you for things that weren't your fault.
More Delivery Options
Customers' needs vary—especially when it comes to delivery. Some folks might want to self schedule their own deliveries, while others might be willing to wait longer if they can get their shipping at a lower cost.
Not all businesses, however, can offer a variety of delivery options to customers. On-demand deliveries, for one, are difficult to handle for many businesses. Even next delivery windows require that businesses have a synced, fully digitized, and optimally coordinated end-to-end order fulfillment process.
The right fleet delivery software solution—one that integrates with other systems and tracks and measures data from the delivery team to offer better visibility and control over the entire delivery process—can actually allow companies to offer more delivery options to their customers. This might come in the form of shorter delivery turnarounds due to improved capacity utilization, or it might happen via a system that actually allows customers to self schedule via a set of capacity aware options. If you're tracking and routing the last mile by hand, or with a slow, hard-to-scale solution, these options simply aren't realistic.
These delivery options are more relevant than ever, especially with the COVID-19 pandemic still raging in many parts of the world. In the end, advanced transportation software provides businesses with more computing power at their fingertips so they can manage changing consumer demands and increasingly complex delivery operations. Deploying the right solution doesn't just decrease fleet operating costs—it also ensures that customers' expectations are being met and exceeded.