Third-party logistics (3PL) companies all have the same goal: to help their clients fulfill orders as accurately, efficiently, and as quickly as possible. But what is 3PL software, how can you choose the right one for your company, and what are its benefits?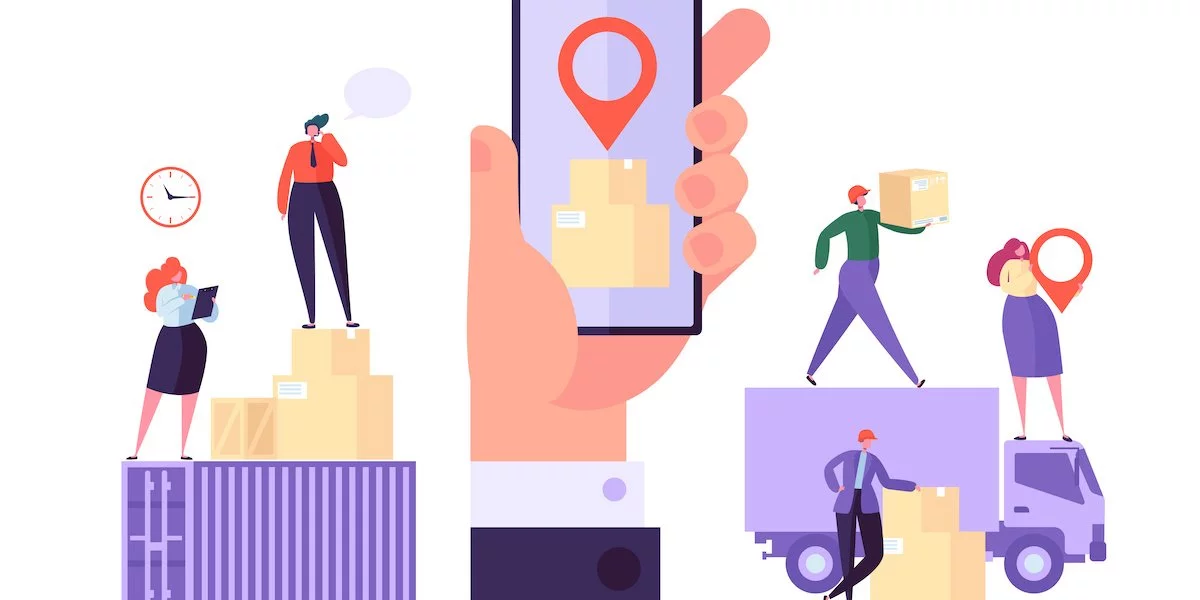 Order fulfillment is an important aspect of any enterprise's operations, and companies that want to thrive have to ensure an efficient last mile delivery process. This is why businesses engage your services as a 3PL as part of their strategy. These days, however, it's not possible to provide effective last mile services without the right software.
What Is 3PL Software?
Shippers these days demand better visibility on orders, faster shipping times, and improved efficiency from 3PL providers. To provide these things, 3PLs need software that can improve shipping times through route optimization, boost efficiency by way of automation, and offer last mile visibility through real-time tracking, communication, and data-visualization. Hence, the birth of new last mile solutions, powered by artificial intelligence and machine learning.
Artificial intelligence and machine learning are replacing manual data entry and processes to improve last mile deliveries. Industry leaders agree that automation is a step in the right direction, but advanced technologies like artificial intelligence and machine learning are the future of last mile logistics. An ideal 3PL solution these days must possess a wide range of functionalities to help you keep up with new customer demands, which can increasingly include last minute changes, fluctuating volumes, and a desire for more insight into the process from end-to-end. 3PL software is what allows you to do all that, while successfully integrating with your partners' technology as needed.

Critical 3PL Software Features to Look For
Now that we've addressed the question of "What is 3PL software?" what are the key features you should be looking for when choosing a 3PL solution for your company?
Route optimization
A 3PL solution manages the complex shipping needs of businesses by allowing them to plan efficiently for multi-leg, multi-stop routes for their drivers and carriers. An effective software for 3PL providers helps meet tight delivery windows while exceeding customers' demands by factoring in various routing constraints like preferred time windows, cost, driver skill, etc. In this way, route optimization also helps companies save on fuel, labor, and vehicle maintenance costs.
Real-time visibility
Conventional transportation planning and management leaves dispatchers blind to what drivers are doing on the road. Sharing and translating data in real-time with old transportation management systems has always been a source of slowdowns and disruptions. In contrast, an advanced 3PL solution offers dispatchers real-time visibility on drivers, allowing them to know drivers' locations and statuses, along with updated ETAs for each order and any new information from the end customer.
Integration
It's hard to make a data-driven decision without organized data. Legacy solutions that can't be integrated into one another provide business executives, managers, and dispatchers with valuable but disparate data sets. A must-have for 3PL solutions these days is a centralized system that accepts the flow of data from various sources, creating a single source of truth that can be accessed both internally and by carriers and shippers as needed.
Modular customer communication capabilities
One of the most serious challenges that businesses face when they're outsourcing their deliveries is grappling with losing control of their brand. Customers certainly don't make a distinction between deliveries carried out by owned-fleets vs. third parties—a bad delivery experience is a bad delivery experience. That's why one of the most powerful ways for 3PLs to add value for retailers and other businesses is to ensure that they're providing a delivery experience that reflects well on the client's brand. And how do you make that happen? By automatically sending out emails and text messages to customers throughout every stage of the delivery process. In a perfect world, you could easily customize the communications you send out based on which clients you're delivering for—this way, the customer gets a more cohesive experience from end-to-end.
Scalability
Many businesses outsource their logistics needs to third parties as their organizations have grown bigger than what the in-house team can handle. If you don't have software that can scale (e.g. a cloud-based SaaS solution), potential clients will wonder why they should rely on you for their own scaling needs.
Invoicing and billing functions
Slow and erroneous invoicing is a common problem in the world of third party logistics. Thus, it's essential to find software with automated billing functions so that invoices can be generated automatically—rapidly and without mistakes.
Understanding the Benefits of 3PL Programs
No matter your niche, your success ultimately hinges on your ability to satisfy their customers. Consumers these days want accurate and quick order fulfillment, which means that shippers want the same. They also demand the ability to track their orders anytime and anywhere. If your 3PL software can meet these demands, you can gain some quite significant benefits:

Cost savings
Businesses can save on various costs such as fuel bills, vehicle maintenance, cost per delivery, and more with the right 3PL tool. Route optimization, for one, helps find the quickest routes, thus lowering gas expenses and drivers' hours. Complete visibility also helps with exception management, which makes it easier to reduce costly failed deliveries.
Time savings through automation
Shippers and 3PLs alike can save time by automating and integrating various aspects of their supply chain processes. For instance, invoices and driver payments can be calculated automatically, saving back-end employees time from generating invoices and reports by hand. Integration with other solutions further improves automation.
Improved accuracy
Manually handling various stages of the order fulfillment process means more errors. This is because humans, simply put, are fallible. In contrast, your last mile delivery solution can automatically ingest, store, and analyze data in a centralized location without human intervention, allowing users to access the information they need quickly and with better accuracy.
Flexibility
3PL management software provides businesses with more flexibility—especially if it can be customized according to one's needs. Take the case of route optimization: if you can select your own constraints that the solution considers when finding the best routes, you can generate routes that actually meet your needs. Then, when changes come along, you have a strong foundation to work from—and you can dynamically re-optimize your routes based on your specified business goals.
Scalability
Cloud-based 3PL solutions can help businesses grow their operations, by scaling up to more trucks, drivers, and customers without breaking a sweat.
Better Transparency
Many businesses are hesitant to outsource their logistics process to third parties for fear of losing control over the customer experience. 3PL tools help both shippers and logistics providers build a strong business relationship by allowing the shipper to monitor the 3PL provider's performance.
Improved Customer Service
Last but certainly not least—the right software, by providing a high degree of visibility, can help you to track deliveries in real-time and proactively reach out to customers when orders are likely to be delayed, for instance. If you have the visibility to call customers before they're aware of a problem, your clients will thank you for it.
Outsourcing to third-party logistics providers requires a lot of trust—and the onus is on you to justify that trust. Luckily, the right 3PL software can help companies build strong and reliable business relationships with their clients and carriers, and thereby achieve high customer satisfaction, profitability, and growth.