Order fulfillment is an integral part of any ecommerce business. Fulfilling orders, however, can become tricky when there is a surge in demand or as your business grows. In cases like these, business stakeholders may need to reevaluate their current strategies and find new ways to delight customers with their delivery experiences.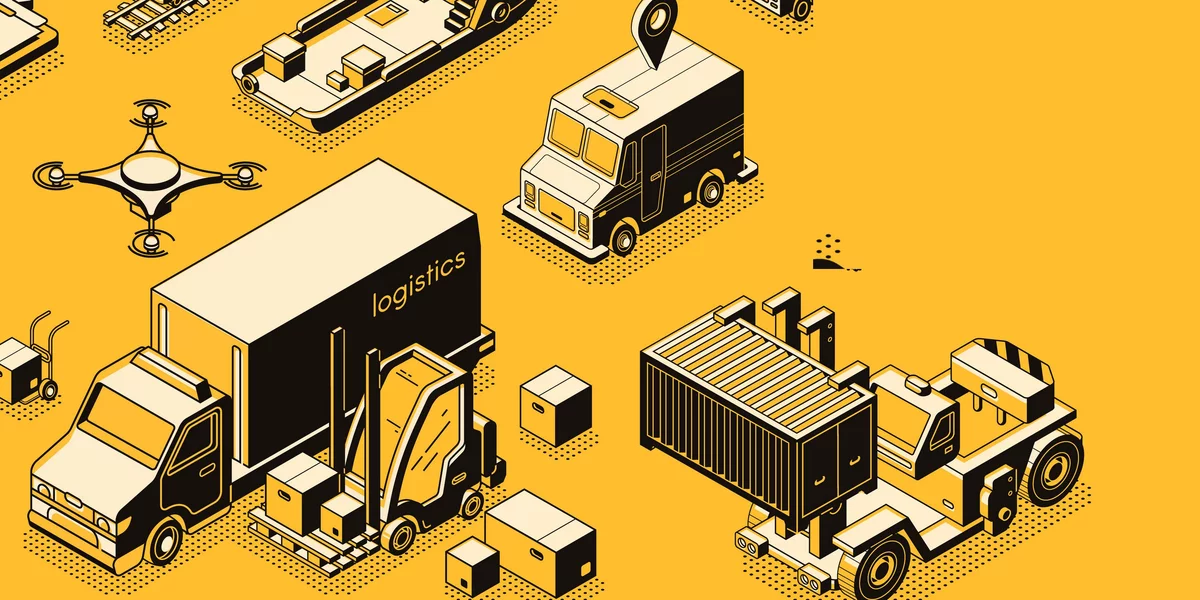 Right now, outsourcing to third party logistics (3PL) companies is one of the most common strategies adopted by businesses to expand their current order fulfillment operations. But how exactly do 3PLs work, and how can you make the most of them as part of your order fulfillment strategy. Today, we're presenting a basic guide to doing just that.
The Basics of Third Party Logistics
Third party logistics (aka 3PL) pertains to the outsourcing of logistics processes in ecommerce and elsewhere. This might include warehousing, inventory management, and fulfillment. 3PL companies offer business owners a way to achieve more with the help of the right infrastructure and tools.
We can trace the origins of 3PLs back to the 1970s and 1980s, when companies began outsourcing both inbound and outbound logistics services to other entities. Since then, 3PLs have gained importance—particularly with the growth of ecommerce platforms. The integration of transportation services and warehousing operations in supply chain management gave birth to what we now commonly refer to as third party logistics.
What Are the Services Offered by 3PLs?
3PLs offer various services to online retailers. Some ecommerce owners outsource one or several processes to third-party entities. Below are just a few of the logistics processes offered by 3PLs.
Inventory Management
Inventory management goes beyond storing or warehousing products. 3PLs offering inventory management help businesses sync their inventory with the online stores easily and provide the ecommerce site a view of the inventory counts in real-time. This can help both parties to proactively order inventory to avoid stockouts.
A 3PL receives and stores the inventory and provides the online retailers the number of goods on hand and the number of units sold per product per day. The 3PL should offer complete visibility on the inventory so that the contracting business can get orders fulfilled without slowdowns or delays.
Distributed Inventory
As part of their inventory management offerings, some third party logistics providers will provide several warehouses located in various areas. This enables you to speed up fulfillment by shipping from the warehouse nearest to the customer. Shipping out from the most convenient or nearest warehouse is called "distributed inventory."
3PL firms, when equipped with the right technology like 3PL management software, can automate their order fulfillment process so that orders out for delivery are sourced from the most optimal fulfillment center every time. Again, distributed inventory helps businesses lower their shipping costs, since the distance from the warehouse to the customer is shortened. This allows retailers to offer two-day shipping options, for instance, which makes them more competitive in the modern marketplace.
Generally speaking, this is a solid way to provide cost savings for online retailers that have a high volume of orders. It is best used by last mile delivery companies that need to reach a large base of customers who are dispersed geographically.
Rapid Shipping Turnarounds
A study showed that 73 percent of online shoppers demand fast and affordable deliveries. Another 44 percent said they have abandoned their shopping carts because of high shipping and handling charges. 24 percent even said they have canceled their orders because of slow shipping.
All these figures highlight the need for online shops to offer free or affordable and fast shipping options— otherwise, you run the risk of losing out on would-be buyers. Luckily, third-party logistics providers allow ecommerce platforms to provide more shipping options to customers at affordable rates or even free of charge. By reducing the likelihood of abandoned carts, retailers can start to recoup some of the costs associated with third party logistics.
The Benefits of Engaging the Services of 3PLs
Different 3PLs may have various capabilities—but they all provide a variety of solutions for packaging, managing inventory, and shipping to help businesses optimize their delivery experience and ultimately improve their bottom lines.
Specialization and Expertise
eCommerce businesses don't have the experience—nor the time—to handle most shipping and logistics processes. And even those that do have a fair amount of experience may sometimes need outside help to deal with surging order volumes. On the other hand, 3PLs specialize in certain aspects of the supply chain and are staffed by experienced logistics professionals. 3PLs (those with the right technology and business processes in place, anyway) have the knowledge, expertise, and experience to deal with the last mile effectively.
3PL firms also have partner networks and technical resources that let them constantly improve their supply chain efficiency. These optimizations can then be leveraged to help their partners succeed.
Time and Cost Savings
When you partner with a 3PL, you don't have to rent or buy warehouse space, or pay for labor, logistics operations, and the technological tools necessary to perform order fulfillment done in-house.
3PLs also help online commerce platforms save time in various tasks such as packing boxes and orders, building infrastructure, standing in line at post offices. Engaging 3PLs allows businesses to focus on more strategic tasks such as marketing and product development.
Plus, business expansion comes with more expenses in the order fulfillment process. Businesses, after all, will need additional warehouse spaces, and equipment such as forklifts, warehouse management software, employees, and insurance, to name a few. Growth is always a good thing, but it can also present stumbling blocks for businesses. Finding a way to scale capacity up and down as needed can really help alleviate these stumbling blocks.
Expanded Business Reach
Businesses that are only selling to limited areas are missing many growth opportunities. Having 3PLs as partners often allows online retailers to expand their reach.
Consider that most third party logistics firms have strong networks of fulfillment centers: a 3PL company that boasts of fulfillment centers in various major cities can help businesses lower the cost of shipping orders to customers and reduce the transit time of orders.
In the end, dealing with packaging, inventory, and shipping of products is challenging and expensive. Plus, the influence of giants like Walmart and Amazon is pushing consumers to demand fast and cheap shipping. All these are adding to the burdens of ecommerce businesses—to say nothing of businesses in furniture and appliances, medical and food delivery, etc.
If the challenges above sound like those impacting your business, you may want to strongly consider engaging the services of a 3PL company to streamline your workflow processes, save time and money, and provide an upgraded order fulfillment experience to their customers.