The need for third-party logistics is growing fast , with more shoppers turning to online shopping and serious disruptions up and down global supply chains. Many retailers and other businesses need to scale their operations but do not have the logistics expertise required to expand their business—which is precisely why 3PLs are so important right now.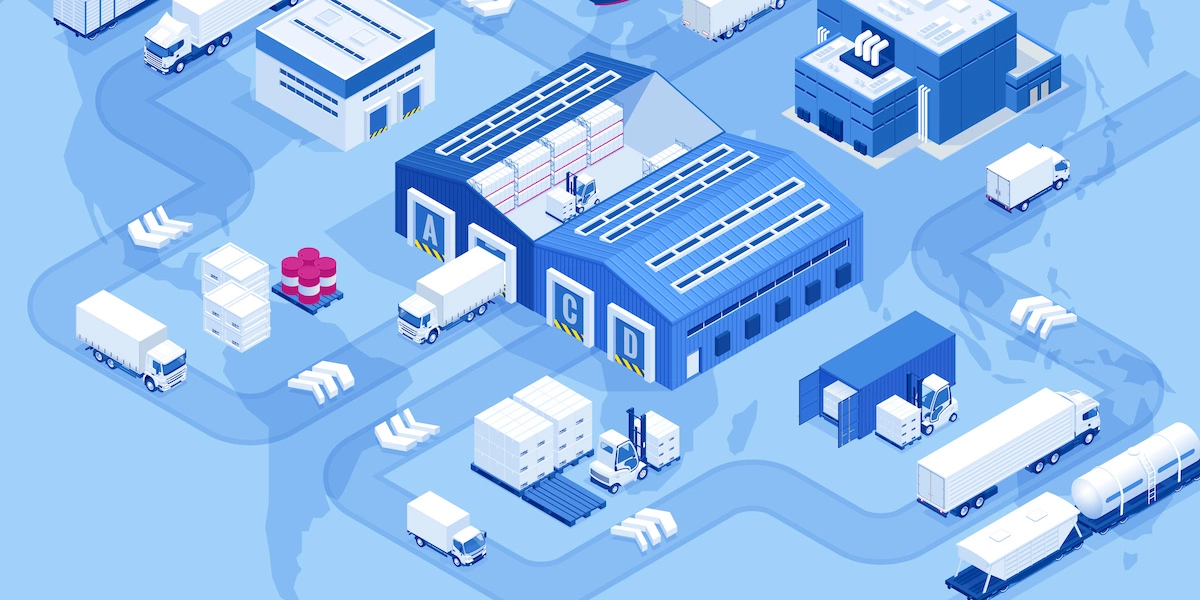 Plus, 3PLs can also help reduce logistics costs. One recent study showed that 75 percent of shippers said that 3PL firms have contributed to the reduction of their overall logistics costs, with even more noting that their 3PLs helped them enhance the quality of deliveries and customer service.
As transportation managers work to both improve their processes and cut down on expenses, you can expect this trend to keep growing. At the same time, 3PLs are also refining their services so they can keep up with the high demand for their services as well as remain competitive.
All that being said, choosing the perfect logistics partner is no walk in the park—especially since there are plenty of 3PL companies to choose from. So what should your businesses consider in choosing 3PL partners?
How 3PLs Work
3PL companies specialize in certain aspects of the supply chain, anywhere from warehousing to transportation, but the general idea in each case is the same: they help businesses outsource one or several aspects of their logistics operations.
There are plenty of benefits in engaging the services of a 3PL company. For one, outsourcing logistics to a 3PL partner allows you to focus on your core competencies. In this way, they can save you energy, resources, and time. Plus, 3PLs also help enterprises scale according to their needs, which then helps businesses improve customer service and more effectively offer customers personalized deliveries.
At the same time, outsourcing something as critical as last mile deliveries can result in a loss of control over your brand image with customers. It can also come with a loss of visibility over delivery operations, which can make it difficult to troubleshoot any delivery issues that may crop up.

Choosing the Right 3PL Provider
As you can imagine, choosing the right 3PL provider can be quite complicated. Selecting the wrong logistics partner can cause delays and ultimately impact your bottom line. It's not something you can take lightly.
So how should you choose 3PLs? These are some factors to consider.
Technological Capabilities
It should come as no surprise that businesses need to factor in the technological capabilities of their logistics providers early. Technology and data are still the heart of the supply chain, and you need to partner with someone who understands that.
Check the 3PL software that the logistics provider uses: great 3PL software has route optimization, complete order visibility, a client portal for 3PL tracking, among other things. In many cases, you'll be asking them to integrate with (or even adopt) your own ERP, TMS, or other technology, and if they're not tech-savvy enough you can run into significant hurdles.
Personalized and Customizable Services
All enterprises have different needs and workflows. As such, businesses need to partner with 3PL providers that can offer customizable services. Likewise, it's important to choose one that can support your business's growth.
Here, you can learn a lot by looking into whether the logistics provider offers strong customer service keeping. Since the majority of shippers are interacting with their logistics partners every day, the ability to develop a smooth working relationship is critical.
KPIs and Reporting
Businesses must develop and identify their key performance indicators (KPIs), including on-time deliveries, planned stops versus actual, and other numerical measurements of delivery service. Likewise, they should select a logistics provider that agrees on the KPIs to be used and can provide visibility into those KPIs with ease. Enterprises should keep in mind that being upfront about the present and future business needs with the logistics provider is key to a successful partnership.
Stability and Reputation
The track record of the logistics provider is a strong factor that must be considered. How long has the 3PL been in business? What do its clients have to say about the quality of the services they have? Does the 3PL have an impressive portfolio of clients that have been in business with them for many years?
Businesses should remember that logistics is a constantly evolving industry. That means that a provider that's been operating for years is potentially well-equipped to adapt to new market changes and innovations. At the same time, it's important to be sure that your potential partner has been changing with the times.
Likewise, reputation matters in the fulfillment and logistics industry. A provider's reputation is not solely built around their satisfied clients but also built around happy employees and suppliers. When challenges happen, a reputable logistics provider can rely on their team, network, and industry relationships to solve problems swiftly.
Responsiveness
You can't measure responsiveness solely according to how well things are going in times of normal order fulfillment operations. It's just as important—if not more important—to consider how the logistics provider responds when issues arise. Below are some questions to ponder when determining the responsiveness of 3PL partners:
How does the 3PL handle changes in destinations or order volumes?
How does the 3PL respond to disruptions in the supply chain?
How does the 3PL track return items or other goods that may be moving around in unexpected ways?
Answering the above questions can offer valuable insights into the ability of the logistics provider to deal with the challenges that come with modern last mile delivery.
Cost Factors
Of course, you also have to think about cost. It's obviously best for businesses to compare the rates of various logistics providers vis-a-vis the services they provide— after all, some 3PLs may charge less but have less delivery capacity than their higher-priced competitors. By the same token, you should consider price in terms of the 3PL's potential ability to lower your operating costs, e.g. through improved routing or transparency or sophisticated 3PL solutions.
In the end, partnerships with 3PL providers can be extremely fruitful for both sides. So, if you can get a handle on the criteria above, you can finally answer the most important question of all: Is this logistics provider equipped and determined to help my business grow?