Many businesses choose to outsource their delivery services to third-party logistics (3PL) companies so they can focus on their core competencies. As order volumes continue to surge, these businesses are changing their strategies and even expanding to respond to increasing consumer demands.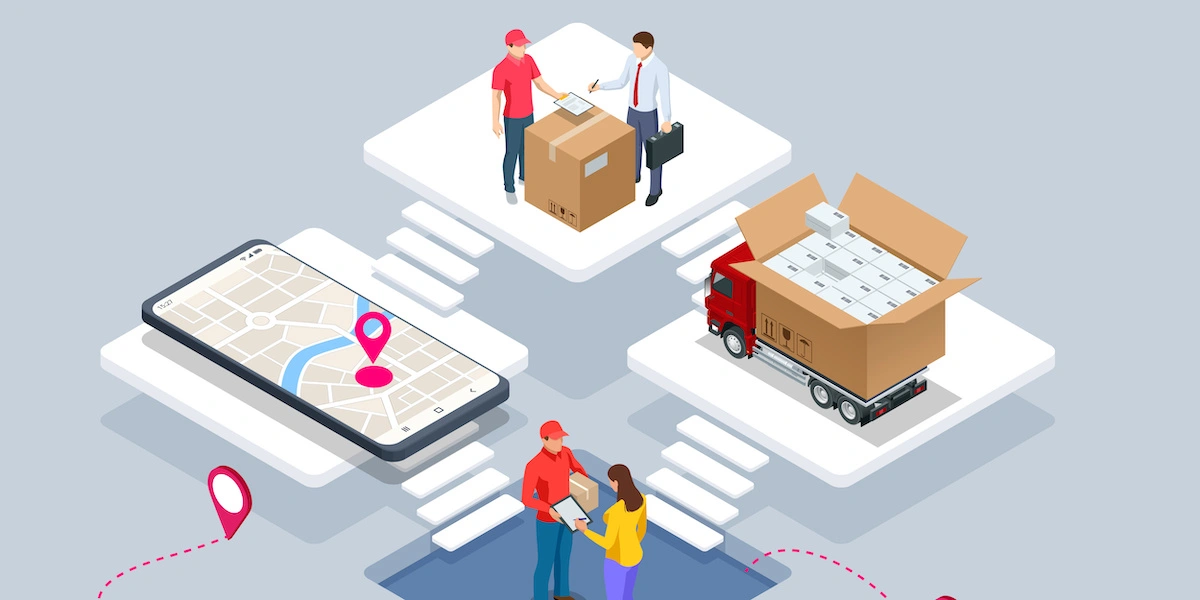 But the ability to take on new business seamlessly isn't always a given when it comes to third party logistics. Logistics providers need to take a closer look at their technological tools to see if they are still capable of supporting the business' growth and goals.
If your current 3rd party logistics software can't offer easy collaboration with clients, real-time visibility, and connectivity from end-to-end, they may not be able to support reliable deliveries that build trust and help you earn business. Luckily, modern cloud-based delivery managements offer a wide range of benefits that can help you avoid and address growing pains.
The Basics of Cloud-Based Platforms
Historically, a lot of decision makers have tended to question the robustness of cloud-based solutions, since they're used to having on-prem technology deployments. The advantages of on-prem options seem pretty clear: you can get a perpetual software license (rather than paying a monthly subscription), implement it on your own terms, and maintain complete physical control of your data.
What some people fail to realize is that cloud technology has evolved so much in recent years that it's typically the more secure option. Why? Because rather than devolving your in-house IT team, the responsibility for keeping the software secure and up-to-date falls to specialists whose entire job it is to make sure your data is secure.

It can often be more cost-effective in the long term as well. While monthly subscription fees can certainly add up, they include things like server maintenance that you would need to pay someone to perform on your owned IT anyway. And when you're using in-house servers, you have to eat the costs that come with upkeep and replacing equipment every few years.
All of this is before we get into the fact that the cloud simply offers easier integration, more robust scalability, and greater connectivity. Cloud platforms are designed to interoperate with one another, which makes integration across platforms much easier. And you're not limited to the processing power that you physically have in house, which means you can easily scale your routing up or down to meet demand.
What a Cloud-Based 3PL Platform Has to Offer
Logistics providers that rely on efficient last mile delivery operations can benefit from switching to a cloud-based 3PL platform in various ways. When you have a single, scalable, connected solution that performs routing and scheduling, dispatching customer communications, and visibility processes quickly and easily, you can transform your deliveries from end to end. Some of the benefits you might see include the following:
Lower shipping costs
The best 3PL software in the cloud enables companies to come up with accurate delivery ETAs, making it easier to ensure that customers are available to accept their deliveries when the truck actually arrives. The platform also helps ensure that packages are delivered in good condition due to real-time vehicle tracking, minimizing the cost of multiple delivery attempts and reverse logistics. The more opportunities you have to optimize routes and then actually execute them, the more money you can save on each delivery run.
Reduced risk of product damage
When products are damaged, everyone ends up losing money. Luckily, cloud-computing gives you the processing power to ensure honest-to-goodness delivery visibility, which means that you can track orders in real time and alert stakeholders to potential problems. When you can see where every order is and where its status is, it's much easier to prevent the kinds of circumstances that result in damaged goods.
Increased security
Malicious actors can steal sensitive information, including financial records, personal information, and more, if your computer network is breached. Cloud computing virtually eliminates this risk—at least when you're working with a reputable provider with the right certifications and training. It might sound counterintuitive, but a cloud-based 3PL logistics software service will offer a higher level of security than on-prem options.
Fewer errors in billing
Cloud solutions for 3PLs cut down back-office work. By automating the invoicing process, many of the hours previously spent performing back-office audits and handling claims that result from an overpayment or overbilling are reduced.
Ease of use
Even though technology can enhance operational efficiencies, it's less useful if your users do not have easy access to the tools and feel like they can use them with confidence. The right solution will help you avoid that problem by offering an intuitive user interface that can be customized to different user roles and types. When you have a 3PL platform that doesn't require a ton of esoteric knowledge in order to operate, you can work more quickly and effectively across the board.
100 percent remote access
Cloud-based 3PL delivery solutions are accessible from any location at any given time. This level of flexibility empowers all teams within the company as they can access the information they need from their homes, office, or even while on the road. Considering how much COVID has changed modern office culture, the ability to give users access from wherever they happen to be can be a real source of added value.
Fewer technical issues
On-premise solutions rely heavily on your IT department. In contrast, cloud solutions are highly reliable as they are created and maintained by seasoned IT professionals who design platforms that are operational at all times. Many cloud-based platforms achieve 99%+ uptime. Often, downtime comes at planned dates and times, which means that you can easily plan to work around them if needed.
High quality metrics and reporting
Scalable, connected cloud solutions put you in a position to gather data from across the delivery chain and generate useful metrics on your fleet's performance. Plus, cloud-based solutions can easily be integrated with your existing order management system (OMS), warehouse management system (WMS), and other business solutions. Data-driven decision-making and process management are enabled by the interconnected exchange of information.
Competitive advantage
All of these advantages of cloud-based solutions ultimately offer any logistics provider a real advantage over their competition. And because cloud technology scales so easily, your competitive advantage scales easily as well.
In short, using a cloud-based 3PL platform can significantly increase your business's potential. With the right cloud-based delivery management solution, you can strengthen your business' supply chain resilience and gain a serious edge in the marketplace.