Construction projects have plenty of moving elements and managing all of them effectively is essential in completing the project successfully. Most of the time, the project manager is overwhelmed choosing the right contractors and ensuring that purchased materials arrive on time.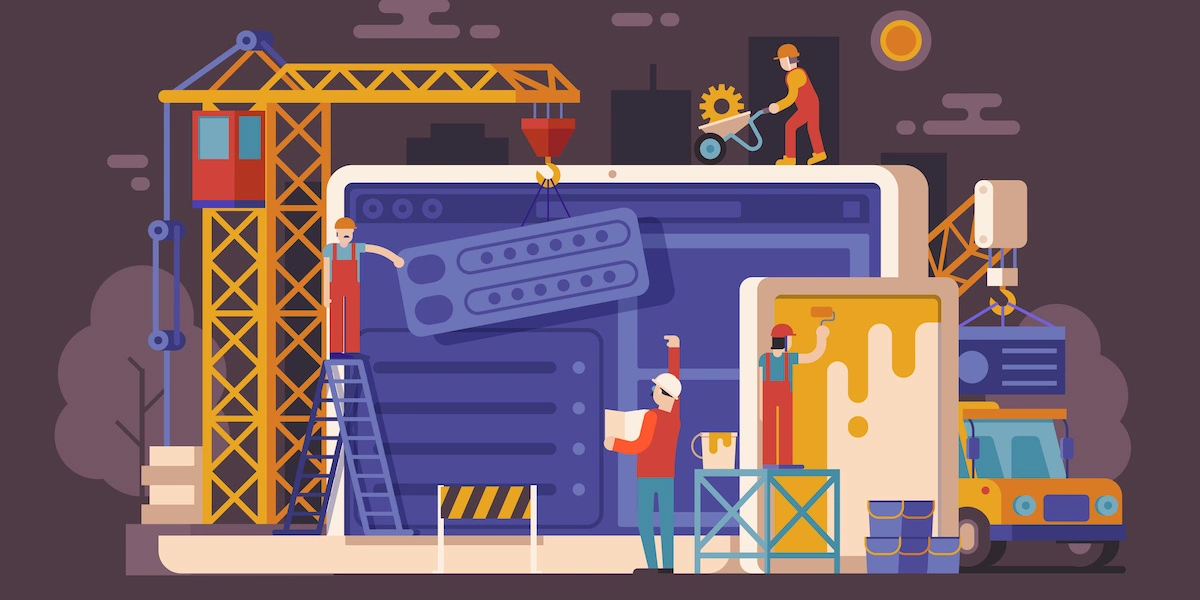 It's essential in construction to get the project started as efficiently as possible. Construction projects need to have the supplies arrive undamaged and on time. Building supplies delivery logistics, however, can be quite complicated. The project materials vary and they need to be handled differently. That's why construction and building supply companies need to take an extremely deliberate approach to managing deliveries.
The Challenges of Building Supplies Delivery
For one thing, roofing materials require special transport, since they're typically big, heavy, bulky, and they may need to be transported using open deck vehicles. Bags of cement, building insulation, framing lumber, and other big construction materials are considered bulk materials, and are usually delivered using specially designed trailers.
Then there's the ready-to-use wet concrete mixture, which is highly time-sensitive. This means you cannot afford delays in the delivery of this material.
Building supplies delivery requires careful strategic planning. If you fail to deliver on time and without damage, you can cause your clients serious problems. After all, a construction project can't be started without the materials.

Making Delivery a Competitive Advantage
Every business wants to stand out from the competition. Enterprises want their customers to say that they like doing business with them because they are better than other industry players.
It's not enough to have top-notch building materials—it's just as important to provide customers with elevated delivery experiences. To become a preferred construction material supplier, you must offer easier, faster, and less expensive delivery services. Previously, suppliers were chosen on the basis of product and price, but these days companies across industries are more particular about the service levels of their suppliers.
Job site deliveries are now viewed as a commodity. For suppliers, outstanding delivery services are no longer optional, and customers are unlikely to be forgiving when they are let down.
The construction industry has evolved a lot in recent years. Industry players no longer accept that waste and inefficiency including shipment delays and slow delivery times are inevitable. However, times have changed given the emergence of design-build and the move to off-site construction. The construction industry is now particularly concerned with increasing productivity.
Contractors previously spent considerable time stopping by their local suppliers, but now view this activity as unproductive. Similarly, they used to send members of their construction team to purchase materials in the middle of the construction project but now consider this as an unnecessary expense. The profit margins of contractors are being squeezed, so they are now changing their habits to cut down on inefficiencies like these.
General contractors and home builders have generally preferred the "just in time" delivery, given that most job sites have no secured storage area. They only have spaces within the job site, which means their supplies and materials are open to damage if they're sitting for too long. This is part of the reason that businesses are so eager to find reliable suppliers that can deliver at the promised times.
Why Last Mile Technology Is Key
Much like with other industries, construction manufacturers and suppliers must invest in the right technology to offer great delivery services. The right delivery management software is necessary to ensure that construction supplies and materials are delivered on time and cost-effectively. Here's what the right software will offer:
Route optimization
Software that uses artificial intelligence for route optimization enables companies to provide customers with accurate estimated times of arrival (ETAs) and actually meet them. Artificial intelligence learns about driver behavior, traffic, and other travel speed factors to create more and more accurate ETAs over time. This helps your customers keep their projects moving on time by delivering the supplies right when they're needed.
Route optimization also helps you find the fastest and most cost-effective routes by considering all the elements affecting deliveries. These can include driver and truck capacity, time, location, traffic, and distance.
Self-scheduling
Many contractors prefer to schedule deliveries on their own. It's best for suppliers to have software that allows clients to choose from the shipping options that are already optimized for the fleets' capacity. This can actually go a long way towards improving your customers' delivery experience and boosting your brand perception.
Self-pickup
Customers want flexibility—and that includes self-pickup options where they will be directed to the right pickup locations. This is easier said than done: if you don't have a means of managing store and warehouse capacity, you risk long wait times in your parking lots and overworked store and warehouse associates. Simply put, customer pickups need to be managed and optimized with the same level of care as deliveries—in other words, they require automated scheduling, customer communication, and real-time visibility.
Real-time tracking
A robust delivery solution should track each construction supply delivery from end-to-end—from the time they are loaded to vehicles and all the way to the client's drop-off point. Clients should also be able to monitor the progress of their supplies delivery in real-time using their own devices.
Delivery documentation
Delivery documentation is obviously of crucial importance—and software that can track the delivery process and provide electronic delivery documentation such as signatures, notes, and photos is now an absolute necessity.
Effective delivery documentation will provide clear records of who signed for the deliveries, where the supplies were dropped off, and the driver who delivered the shipment. The delivery-related information collected can be accessed easily, which can also be used by suppliers to automate driver settlements and manage liability claims.
In most industries, price and product are no longer the key brand differentiator—they've been displaced by customer service. The construction industry is no exception, and contractors now place a high value on the delivery services of their suppliers. Late deliveries are inexcusable for industry players, especially considering that any delay has the potential to wreak havoc on project timelines and costs. To remain competitive, suppliers must ensure effective building supplies delivery services. Fortunately, there's software for that.