Building Products & Supplies
Deliver building products right on time, every time
For builders, not having critical materials delivered on schedule means crew time wasted waiting for the truck and blown project deadlines. DispatchTrack last-mile software gives you and your customers easy-to-use tools that work. Our AI-powered routing engine allows you to schedule by preferred window and assign priority tiers to the most critical customers. It even integrates proof-of-delivery with your workflow and optimizes customer pickups at your warehouses and retail stores.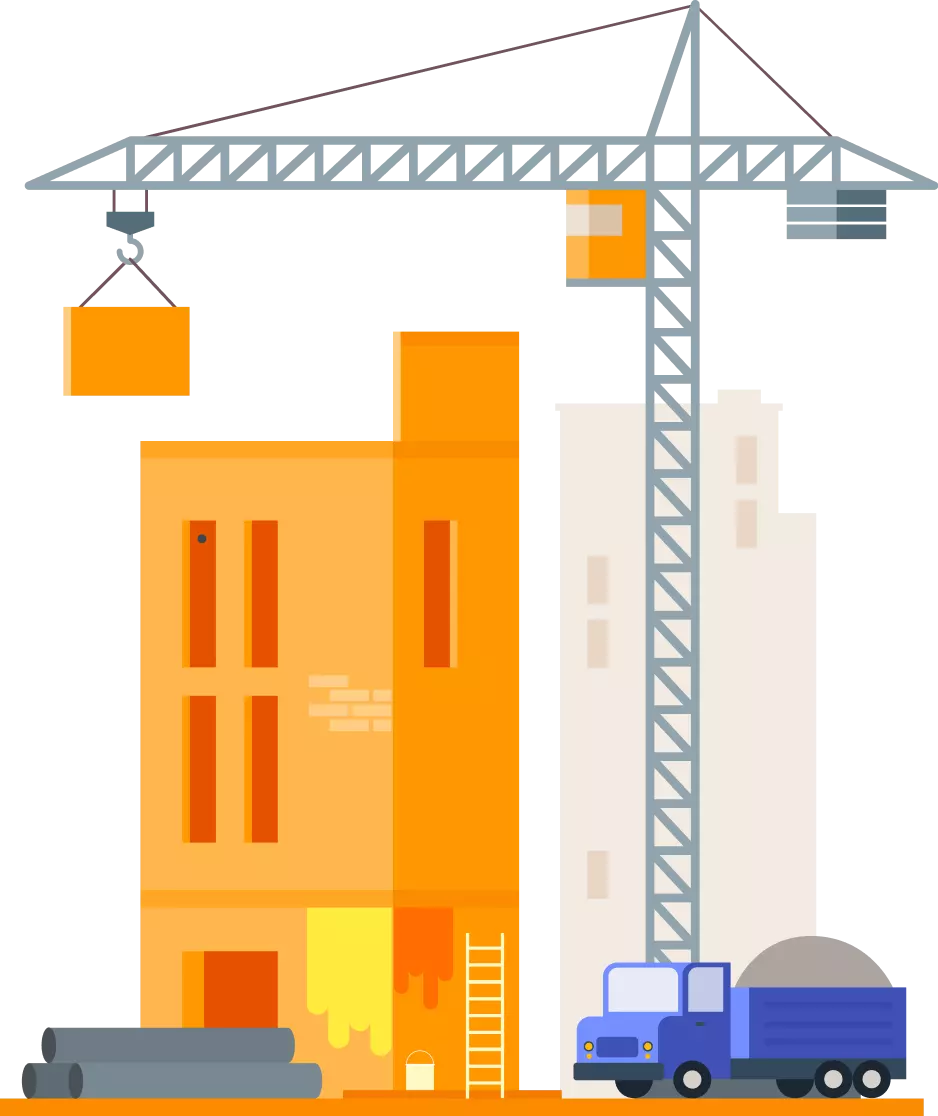 The right stuff, right on time
Undisclosed flights of stairs and too-narrow doorways aside, when you take on furniture and appliance deliveries, you take on a lot of responsibility. That $25,000 appliance suite you just loaded up has a mirror finish that the customer expects will be installed in their kitchen unblemished. Clients want to know that their merchandise — and their brand — are in good hands. If you do it right, time after time, your reputation for performance will be as valuable as a houseful of Mitchell Gold furniture.

AI-powered route optimization software
Using artificial intelligence, DispatchTrack learns what your drivers are able to do in the field, accounting for their skill in making fast, accurate deliveries, traffic and how long it takes your customer to receive and sign off on deliveries. This will allow you to nail your ETAs with 95% accuracy and allow customers to keep their projects moving without wasting time waiting.

Static and dynamic routing
For standing orders, use calendar-based routing. Changes? No problem. If changes come in to a standing order — or if your orders are all a la carte — the AI route planning software in DispatchTrack will take over and optimize your routes to level load your trucks. You can assign preferred delivery windows for each customer, and you can assign each customer to a priority tier, to make sure you get the most important loads to the most important customers with 95% accurate ETAs. Every time.

Delivery done and documented: proof positive
DispatchTrack follows every building supply delivery from loading to drive off with GPS tracks, timestamps and delivery documentation including videos, photos, notes and signatures. All uploaded to the cloud and available for your dispatchers to review in real time.

Self-scheduling and order tracking
Customers can even self-schedule deliveries and track them from dock to delivery site. Whether it's a trailer-load of trusses or a few cases of caulking, they choose from delivery options optimized for your capacity. They can watch the progress of the supplies in real time on their own devices and communicate with your dispatcher and driver.

Pickup logistics
DispatchTrack's genius for building supplies delivery extends right into your warehouse, allowing customers to schedule self-pickups in a way that maximizes efficiency for you. When an online order is placed, DispatchTrack assigns the right resources to deliver that order — such as an associate with a forklift — and optimizes the pickup slots it offers the customer to match your capacity. The customer never has to come inside: when they enter the parking lot, they're directed to the correct pickup location where the goods are delivered and documented.



Ferguson had a vision for bringing full transparency to their customer delivery experience. They took the reins and designed an end-to-end last mile solution that upgraded their process, tools, and service. All while integrating 3PL providers seamlessly.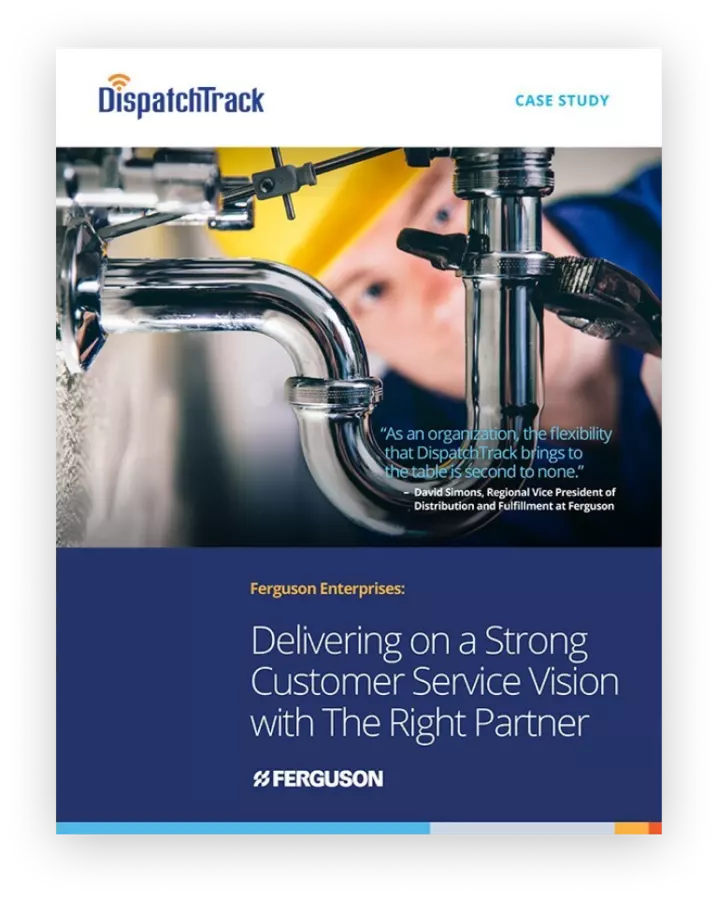 Customer Story
Ferguson finds the right recipe with DispatchTrack
Building Supplies Delivery Solved
Can your building supplies delivery software combine a couple of pallets of wallboard with plastic pipe, cans of PVC cement, rolls of Romex, and some hand tools? Can everything go on the same truck? And can you deliver it to a job site that's on a road that's not finished yet, no street signs, and no driveway access at exactly 7 am? DispatchTrack masters supply challenges using artificial intelligence to give you the most optimized routes and ETAs you can meet with 95% accuracy.