Imagine having better control of—and deeper insights into—all logistics-related processes within your company. Better control and deep insights, when combined, often result in highly improved operational efficiency, lower operating costs, and the flexibility to remain competitive in this ever-changing business environment.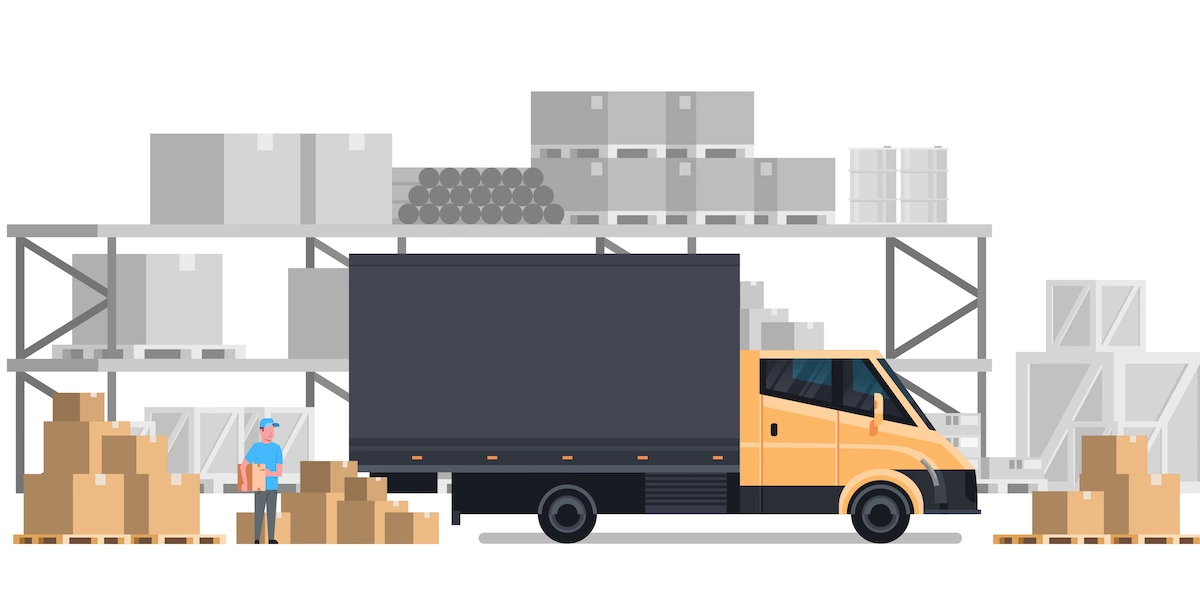 The key to having more control over the logistics side of your business is to invest in the right tools. An advanced logistics solution allows you to automate and streamline processes to minimize waste and ensure more cost-effective operations. The question is: what should you look for in your last mile logistics solution provider?
The Benefits of Logistics Software
Transportation and shipping are essential areas of logistics. In fact, last mile delivery accounts for a large chunk of a company's logistics expenses. The fluctuating costs of labor, fuel, shipping, and toll charges make moving goods more challenging and expensive, especially if your company is still relying on conventional methods.
That's why businesses turn to logistics apps that help automate and streamline workflows affecting last mile delivery operations. The right software can, for example, automate dispatching and route planning so dispatchers and route planners don't have to spend many hours finding optimal routes and drivers for each task. Automation helps ensure quicker deliveries by reducing delays, and it eliminates time-consuming paperwork, increasing your team's productivity.
Modern logistics solutions use AI-powered algorithms to provide accurate routes and ETAs. Logistics managers often deal with massive volumes of raw data, which can cause difficulties organizing and making use of data sets. The right solution helps process an enormous amount of data so logistics managers can use the data sets to spot trends and areas of improvement.

What to Look for in Logistics Software Companies
As you can imagine, not all solutions are created equal—and not all logistics software companies can provide the right products and services for your business. If you are in search of a logistics software provider for your business, then you may want to consider these important factors.
Efficient delivery management
Simply put, your logistics software provider's product should allow you to manage last mile delivery logistics efficiently. It should help you meet increasing consumer demands for fast, reliable, and transparent last mile delivery while keeping transportation costs low for your company.
Quicker order fulfillment and delivery
A must-have in a logistics application is the ability to fulfill orders quickly. Your software should help you offer various delivery options that are cost-effective for your company and at the same time convenient for your customers. The solution should be designed to help you overcome obstacles to timely deliveries like manual dispatching and route planning. At a high level, the quicker and easier your routing processes are, the more effectively you can schedule late and last minute orders instead of being forced to wait until the next day to incorporate a new order into your delivery plans.
System integration
Naturally, your company already has multiple enterprise solutions and programs in place. When in search of software, make sure that you go for logistics companies that can integrate their solution to your current operations. This means that the logistics technology can be synced seamlessly with your other programs and solutions.
Keep in mind that the logistics solution should help streamline workflows and processes, and a solution that can't be integrated with others will require additional labor and cause disparate data sets. That's why it's important to choose a provider who has experience creating easy integrations and bidirectional pathways between software solutions. This way, you can connect various workflows in a way that boosts visibility and makes it easier for dispatchers and managers to do their jobs.
Deep data analytics
Often, logistics managers are overwhelmed by the massive data they collect and can have difficulties interpreting them. That's why it's important to go for logistics software companies with products that offer deep data analytics.
Logistics software that enables logistics managers to digest and interpret data empowers them to make data-driven decisions more easily. Solutions that have a dashboard offering useful data on daily operations and are intuitive and user-friendly, making it easy for managers to spot issues that can cause delivery delays or blow out of proportion. The logistics software system should also offer data in tables or charts and can be organized per day, week or month, or per team.
Real-time tracking and communication
Transporting massive amounts of goods from one point to another requires effective fleet management. As such, your logistics software company needs to offer real-time tracking and communication between drivers, dispatchers, and customers.
Real-time visibility allows dispatchers and fleet managers to have better control over drivers. It enables them to know where and what their drivers are up to without having to call each driver to ask for status updates.
A must-have solution should allow backend teams to communicate directly with drivers. A mobile app for drivers where they can get their assignments and instructions for the day as well as receive updates from their fleet managers or dispatchers helps increase driver productivity. Here, your solution provider should do more than just talk a big game about visibility—they should be able to show off their real-time visibility dashboard, automated alerts, and reporting and walk you through how these features actually empower users to be more proactive.
Driver logs
Logistics companies transporting a massive amount of goods often have to comply with government regulations. If this applies to you, your logistics software company should help you achieve 100% compliance.
For example, if you need to track hours of service and fuel consumption for your drivers, you'll want to choose a solution that seamlessly transmits ELD data and then records and stores HOS data and IFTA reports within your solution. If the proposed vendor has partnerships with telematics providers that help smooth this process out, that's definitely a good sign.
Companies of all shapes and sizes need to work on managing logistics and transportation operations to overcome the challenges brought by increasing customer demands and competition and additional regulations. Partnering with a reliable and innovative logistics software company—one that offers outstanding solutions and excellent service to suit your needs—will help you manage your operating costs, build stronger business relationships, and ultimately drive growth.