Amazon is more than just the go-to online shopping platform; the retail giant is also a partner of entrepreneurs who own and manage a fleet of vehicles. This is all thanks to the Amazon Delivery Service Partner Program, which provides opportunities for individuals to become an entrepreneur.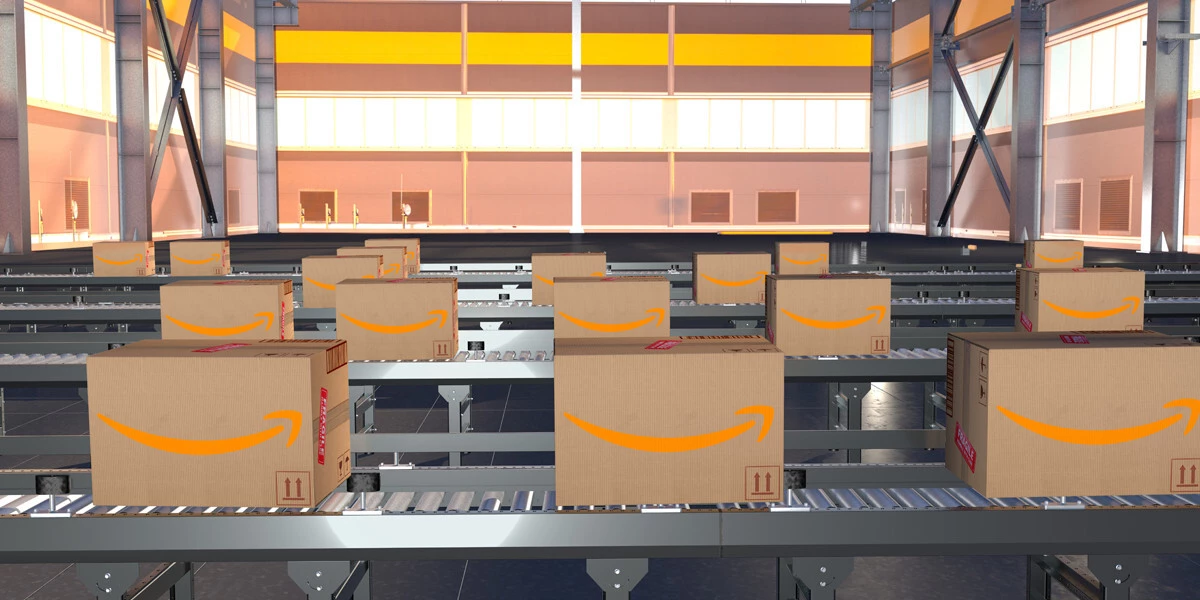 What is the Amazon Delivery Service Program?
The Amazon logistics process isn't very complicated, but the massive volume of orders poses a significant challenge to the retail giant, especially since many customers want on-demand delivery service. Shipping eats a large portion of the Amazon logistics process costs, which is why the company launched the delivery service program or Amazon DSP program to cut down on last-mile delivery costs.
Amazon DSP program is a partnership with entrepreneurs who have their delivery vehicles and employed drivers who can deliver packages for the retailer daily. This program is perfect for those who are looking for an Amazon delivery business opportunity.
How Do I Partner with Amazon for Delivery?
Those who are interested in the Amazon DSP program should meet the following requirements:
Have a license from the Automotive Regulatory Body, Commercial Insurance, and Cargo Legal Liability and Workers Compensation
A pool of experienced and skilled drivers who have completed their safety training
Company policies in place for drivers to adhere to
Has cargo vehicles in good running condition with a minimum capacity of 200 cubic feet each
Must be capable of hiring and developing a team for daily delivery
Can manage a minimum of 40 to 100 employees and 20 to 40 vans
Can ensure that shipments are delivered daily for the entire year
The application process starts by submitting one's basic information and a formal application to Amazon. The company requires a three-week hands-on training session before setting up the team.
How Much Does It Cost to Partner with Amazon?
The minimum investment to become an Amazon delivery partner is $10,000. The amount is not paid to the retailer giant but is rather an estimate of the key startup costs that include the following:
Licensing
Legal entity formation
Professional services for accountants and lawyers
Office set up such as timekeeping software, laptops
Recruiting expenses for the job opening ads, drugs tests and driver training
Hotel and travel expenses for the owner training
The initial estimated costs do not include the capital for delivery vehicles. There is, however, a delivery vehicle leasing program that can be negotiated with Amazon.
There is also a special program for military veterans as Amazon offers vets a $10,000 military veteran reimbursement. Veterans who were honorably discharged from the United States military can apply by submitting a copy of their DD Form 214.
How Much Does an Amazon DSP Make?
Is the Amazon delivery franchise a good investment? According to Amazon's estimates, delivery partners can earn revenues ranging from $1 to $4.5 million annually. The company projects revenue of $75,000 to $300,000 per year.
What Are the Factors to Consider Before Applying to the DSP?
Amazon says the DSP was designed for those capable of running a full-time business and is experienced in managing a team. Managing a team that delivers packages all-year-round requires close supervision. Thus, only those who can handle a non-stop flow of tasks, intense deadlines, and a fast-paced environment are encouraged to apply to the program.
Amazon discourages those who are only interested in working part-time and making a passive investment from applying, though those with that type of schedule in mind could find their niche as a part-time delivery driver.
A Good Opportunity For Hands-on Entrepreneurs
The increasing popularity of online shopping and demand for fast deliveries offer an opportunity not only for retailers but also for other entrepreneurs who want to enter the logistics business. The Amazon DSP program is a perfect fit for those who are comfortable working in a fast-paced environment, can handle a team of drivers, and are hands-on owners with a desire to lead.