Dispatch management is a crucial piece of the puzzle for businesses managing field employees and fleets. Optimizing, organizing, and assigning routes and schedules for your deliveries is, quite simply, fundamental to the whole process of last mile fulfillment.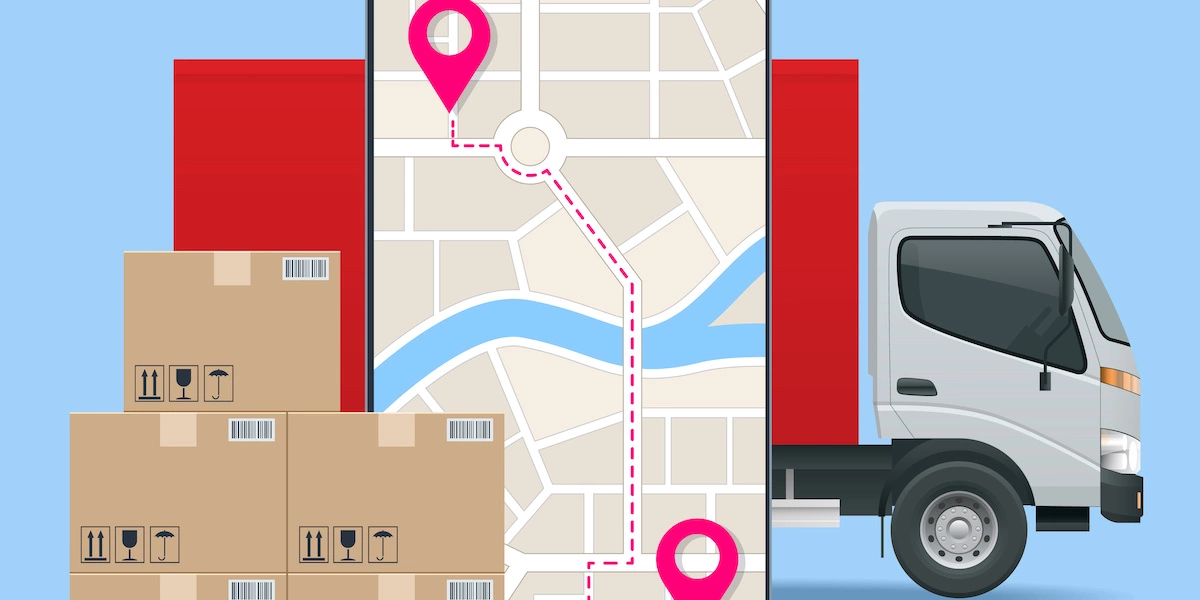 Effective dispatching, however, is filled with complexity—and managers often face a variety of challenges from lack of asset optimization to disparate systems, information overloads, and last minute order changes.
Fleet managers need to be organized if they want to keep operating costs from skyrocketing and ensure customer satisfaction. In the trucking industry, effective fleet management is also crucial in retaining drivers. But do you really need dispatch schedule software to make this process work efficiently and effectively?
Dispatch Management for Trucking
In the transportation industry, dispatchers and fleet managers oversee all the trucks and vehicles leaving and coming back to hubs and all their drivers' activities. They must know what drivers are up to and what the status of each order is at all times to avoid incurring business losses.
These days, having the proper dispatching and fleet management tool is key to ensuring effective dispatch management. A truck dispatching app helps optimize driver assignments, schedules, and routes. It also offers dispatchers and fleet managers full real-time visibility over drivers.
That's one reason the right dispatch app is a must-have in today's competitive marketplace. Here are a few others:
Increasing customer demands
For one thing, more businesses are feeling pressure to offer a same-day delivery option. One study showed that more than half of retailers provide their customers with same-day delivery, with even claiming they intend to do so in the near future.
Companies that want to remain competitive must meet customers' increasing expectations, and faster delivery turnarounds are one way to do so. This is fairly high-stakes stuff: studies consistently show that consumers are much less likely to patronize businesses that offer poor last mile delivery services. Simply put, you can't afford to have inefficient dispatch management with the potential to slow down delivery services. And without dispatch software, you won't be able to provide fast, accurate, and reliable delivery services.
Price pressures
The trucking, shipping, and delivery industries are seeing a reduction in their (already-slim) profit margins due to a more competitive marketplace, with a large number of shipping firms experiencing increasing price pressures from competitors.
Ensuring a workable profit margin means taking all variables of fleet management into account. You need to be able to optimize the use of your assets and resources by getting drivers to complete more deliveries per day, which is only possible when you have the right tools for creating delivery routes and dispatching them to drivers.
Driver retention challenges
On top of the preceding two challenges, delivery organizations are constantly dealing with the driver retention problem. The transportation industry has one of the highest attrition rates across the board, and it's been a problem for years now.
An effective dispatcher needs to be in a position to both empower drivers and track their performance effectively. Retaining drivers require optimizing schedules and having a balanced workload, as well as ensuring that drivers can complete the maximum number of stops per day while effectively documenting their work.

The Benefits of a Dispatching App
Effective dispatching requires automating processes, flexibility, and quick decision-making. A truck dispatching app can help make that possible by offering these benefits.
Smarter fleet management
The right dispatch fleet management tracking provider should offer dispatchers and fleet managers better control over workflows and drivers via the right tools. Whatever app you adopt should offer real-time tracking with the help of interactive maps and GPS so that dispatchers can see the last mile is actually unfolding. This might include geostamped proof of delivery to protect yourself and your drivers from false liability, and it might also include automated system alerts for specific, predefined delivery exceptions.
Quick and effective decision-making
There are thousands of things that can go wrong in transporting goods, and it's quite impossible to ensure that everything is running seamlessly at all times. What's important is that managers and dispatchers can take quick actions to prevent problems from blowing out of proportion.
Your dispatching solution should help minimize damage when something goes wrong. By gaining real-time information into drivers' locations and statuses, drivers and dispatchers can make necessary adjustments so that the quality of the delivery service isn't affected by the unexpected—e.g. notifying customers proactively when it looks like a delivery isn't going to come in the quested time window.
Better customer satisfaction
A survey showed that nearly half of retailers are concerned about customers' demands for fast delivery times and expectations of low-cost or free shipping. Not only that, but they expect full transparency and accuracy when it comes to their orders.
Fast and transparent delivery services are key to winning customers these days—and that's exactly where the right last mile dispatch app comes in.
Flexibility and scalability
Dispatch management becomes more complicated as companies expand. Without a solid dispatching system in place, companies will have a hard time managing their fleets as they grow. The right dispatching solution offers flexibility and can be scaled as your business expands, seamlessly dispatching despite bigger order volumes for delivery or growing service area coverage.
What to Look for in a Truck Dispatching App
There are plenty of truck dispatching apps on the market these days—but not all of them are created equal. When looking for the right one, you should consider these major features:
Automated scheduling
Automating jobs that were once completed via manual methods will make operations more efficient. Dispatch solutions that can automatically assign the right drivers to the right jobs can save tons of manual time and effort.
Real-time visibility
Effective fleet management requires monitoring drivers' locations and statuses. GPS tracking and mapping offers dispatchers full visibility on drivers on the road, which ultimately helps ensure that orders arrive at promised delivery times, exceptions get managed proactively, and customers have elevated experiences even when there's some deviation from the plan.
Mobile access
Drivers and dispatchers must communicate effectively and quickly. That's why your chosen solution should offer a mobile app that provides drivers with on-the-go access to data like assignment details and allows both drivers and dispatchers to exchange information quickly.
Dispatching plays a crucial role in managing transportation fleets effectively. Without the right tools, your business will have a hard time meeting customers' increasing demands for great delivery service. Luckily, the right truck dispatching app empowers dispatchers and fleet managers to make quick, data-driven decisions, retain drivers more easily, and keep operating costs at a minimum. Ultimately, it's a tool that helps increase profit margins by increasing customers satisfaction and lowering operating costs.