Great delivery services help enterprises create stronger brand following and loyalty, which is why businesses need to have control over their delivery processes in order to succeed.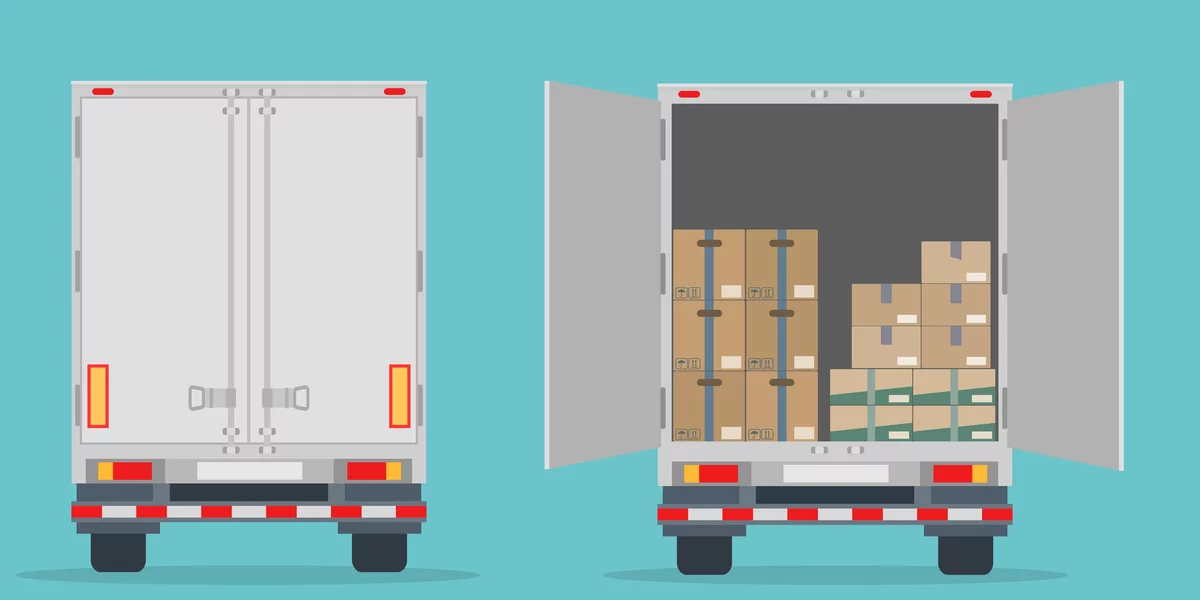 Of course, last mile operations can be quite challenging—it's no mean feat to juggle delivery volumes, fleets, and drivers while maintaining some semblance of efficiency. Though day-to-day last mile operations tend to be chaotic, businesses can run more organized last mile operations with the help of the right dispatch app. Here are a few ways of optimizing the use of the last mile via a dispatch app.
Streamline Delivery Operations via Robust Systems
It's not unusual for fleet managers to feel overwhelmed by high volumes of deliveries—especially when the right systems are not available or in place to power efficient last mile operations. The absence of the right system often results in a lack of communication among team members, poor driver and vehicle assignments, high delivery operating costs, and missed deliveries.
If you can automate part of the dispatch process and gain better visibility into your delivery operations, however, you can begin to address some of these challenges. This where a dispatch app can come. The dispatch app will allow businesses to shift away from manually assigning drivers, in order to help eliminate inefficiencies in the last mile delivery operations. It should also provide accurate information and a better view of driver assignments and workloads.
Ideally, you'd choose software with both web and mobile apps, so that it's easier for the dispatch team and drivers to use the solution.
Below are some of the other features that businesses might consider when choosing the right solution.
Automated Scheduling
One of the crucial tasks of any fleet manager is scheduling and assigning drivers such that products are picked-up and delivered on-time to customers. Oftentimes, dispatchers are unable to optimize or update the schedule of a specific driver during the day of delivery—either due to poor visibility or a lack of flexible routing capabilities. The right dispatching tool must allow dispatchers to make changes to schedules and assignments easily and quickly, and inform drivers automatically of the changes.
Smart Routing
Failing to find and use the most optimal routes will often result in failed or missed deliveries, which can cause operating costs to go up. A dispatch solution that has route optimization features will take into consideration the numerous variables affecting delivery times in finding the best routes for drivers to take.
GPS Tracking/Telematics Integration
If your software can integrate with (or replace) telematics solutions to provide GPS tracking, you can gain better visibility on your fleet, allowing you to see whether driver behaviors are affecting delivery times and identify steps for prolonging the lifespan of your fleet.
Mobile Accessibility
Constant communication and accessibility are important for any business involved in logistics and transportation. A dispatch app must be accessible on mobile devices—mobile accessibility establishes a solid two-way communication that helps drivers get the instructions from dispatchers quickly and for drivers to inform dispatchers of any problems on the road.
Ensure an Effective Rollout of Your Dispatch App
It's not enough for companies to pick the right software. Equally important is ensuring that the dispatch app is implemented properly across the organization. This means helping delivery drivers make the most of the solution by empowering them through proper training.
Companies must document the step-by-step workflow and set expectations for drivers to follow regarding the use of the app. Fleet managers must emphasize how and why the dispatch software is critical in their delivery operations and how properly using its features will help the business provide customer-centric delivery services—while helping drivers themselves navigate last mile challenges more easily.
Move to the Cloud
Having your dispatch app on the cloud brings many benefits. For one, cloud-based systems provide quick access to real-time data anytime and anywhere. The cloud also spares businesses the hassle and cost of deploying and managing their own hardware. Most importantly, however, the cloud empowers businesses to scale seamlessly without requiring costly capital expenditures. This puts you in a position to handle increased order volumes or truck routes without missing a beat.
Integrate Enterprise Systems
Some dispatch solutions can also be integrated with other programs or enterprise systems—e.g. accounting software, telematics fleet management systems, point of sale solutions, and electronic logging devices. When adopting a new solution, it's important to find something that will slot easily into your existing IT stack. Fleet owners should ask themselves whether the integration of the dispatch solution with other systems is feasible and if the integration will remove operational inefficiencies. Programs and solutions that can work together with the dispatch app will help businesses streamline processes across business units and even aid in lowering operating costs.
Include Other Business Units
In addition to considering technology integrations across multiple touch points, businesses must also contemplate the best way to include other business units in the workflow and decision-making process. For example, can the dispatch team work together with the accounting or sales teams to ensure that customer accounts are updated for easier load assignments? How can other teams within the organization help ensure that all the information necessary for seamless delivery is accurate and up-to-date.
In the end, last mile deliveries tend to be complex and expensive. Fortunately, the right dispatch app can help address the operational complexities that make delivering high quality delivery experiences so difficult.
To make the most of your dispatch solutions, it's helpful to adopt a cloud-based system that integrates with other enterprise solutions and extends useful functionality to drivers. In this way, the right solution can form the foundation for more comprehensive business processes that effectively address the last mile from end to end.