Industries have been undergoing a massive digital transformation for years, with more and more advanced technological tools emerging every year. New solutions powered by cloud computing have the power to provide fleets with real-time data, improving productivity and boosting connectivity. Every industry, including transportation and logistics, has the potential to be impacted by these trends.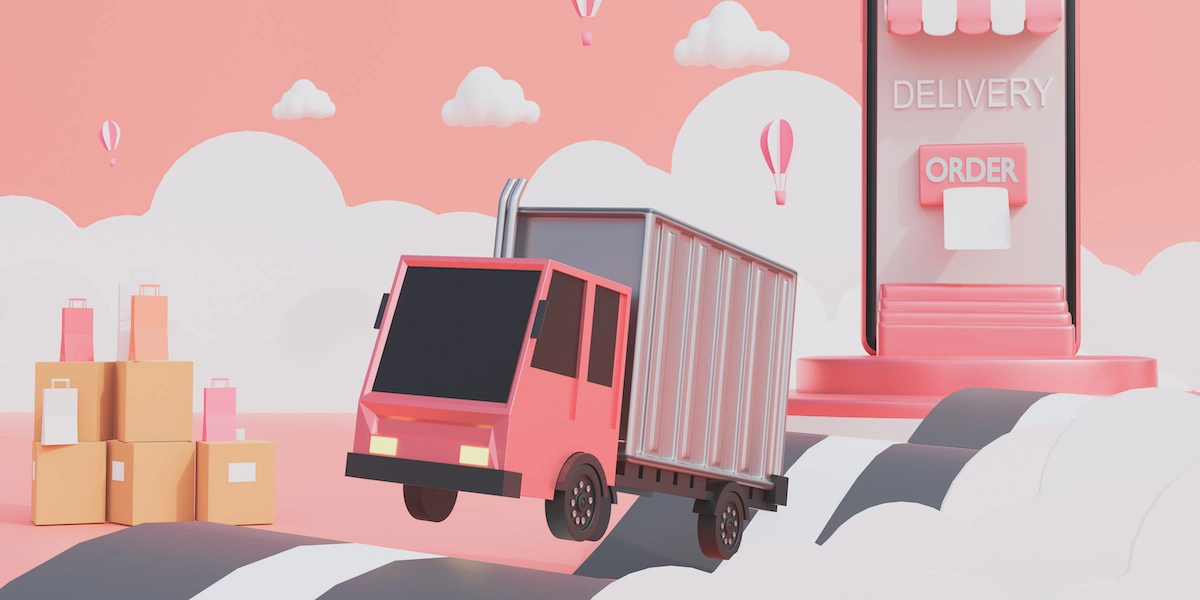 Many businesses have already made the move to cloud-based infrastructure. In this article, we'll tackle the importance of cloud-based fleet management solutions and how they help transform fleet management and operations.
Why Use a Cloud-Based Fleet Management Tool?
Challenging market conditions and increasing competition are forcing logistics companies to maximize their resources. The ability to improve fleet performance by automating crucial areas of fleet operations is increasingly non-negotiable. That, in a nutshell, is why a cloud-based fleet management tool has the power to be informative. Here's a few more reasons:
Stiffer competition
Logistics and transportation businesses—to say nothing of retailers and others who might be grappling with the complexities of the last mile—are facing tougher competition these days, especially as more companies pour heavy investments into their digital transformations. Cloud computing provides a competitive advantage to businesses and helps them be on top of the game.
Faster growth
The logistics and transportation industries are dealing with higher demand for their services because of the exponential growth of the e-commerce market and the rise of on-demand deliveries. Fleet operators require dependable tools to control and manage fleet operations in an efficient and cost-effective manner.

Lower operating costs
Businesses must first cut down their operating cost to improve their profitability. Cloud-based systems help reduce costs via streamlining of operations, automation, and improved connectivity.
The Benefits of Cloud-Based Fleet Management Solutions
A more comprehensive view of fleet operations
Cloud-based fleet management tools enable managers to stay on top of operations. When you're gathering information from multiple different touchpoints on the logistics chain and easily centralizing them in one place, there's no excuse for data silos or general opacity. The right fleet management tracking provider will also help you generate comprehensive reports on various aspects of fleet operations, allowing executives and fleet managers to make swift, data-based decisions.
Real-time tracking
You need to know where your drivers are and what they are up to at any given moment. Before modern solutions came around, fleet managers would have to rely on logs and phone calls to track their drivers and vehicles. Nowadays, many businesses have invested in some sort of solution that enables drivers to update their status and other information, but this is an area where it's particularly crucial to ensure that connectivity is the norm and visibility is easy. Simply put, it's difficult to make that happen without the infrastructure that the cloud can provide.
A fleet management tool that's cloud-based utilizes various technologies such as GPS to provide fleet managers with real-time information. Cloud-based solutions can also provide data on engine condition, distance traveled, fuel consumption, and other essential stats regarding the vehicle. By offering data analytics based on that data, the right fleet software can also help fleet managers spot problem areas in their operations that need to be addressed immediately. Cloud-based solutions also can be used in tracking driver patterns like hard braking and sudden acceleration so fleet managers can coach drivers who may be engaging in unsafe driving behaviors.
Automation
Too often, companies stick to repetitive and manual processes that are both time-consuming and wasteful. Sticking with the old ways of doing things seems especially wasteful when you consider how easily cloud technology allows fleets to ditch conventional processes and replace them with automated ones.
Take the case of drivers who would otherwise have to provide their managers with manually-entered daily job details. With a more connected solution, drivers supply their job status and other information from the field, and that data is instantly uploaded into the cloud solution. This way, fleet managers can access real-time data regarding the entire fleet operations in a matter of clicks anytime and anywhere. Plus, a cloud-based fleet tracking app can automatically generate reports and include key details including routes taken, delivery locations, distance covered, number of jobs completed, and other metrics.
Another powerful example is route optimization: if you're using on-premise servers to route your trucks and you suddenly have a spike in delivery volumes, the time it takes to route is going to skyrocket. If, on the other hand, you're using cloud-based routing tools, you'll be able to scale your routing up to meet increased demand without breaking a sweat. In this way, automating processes using cloud solutions can help drivers and other employees to focus on other high-value activities instead of spending hours on manual, repetitive, and mundane tasks.
Smarter data integration
Fleet management tools usually collect massive amounts of data to help managers spot problematic areas. But this data also has to be processed properly or else you won't be able to access it and gain insights from it. This is where the cloud comes in: by powering easier integration between disparate enterprise solutions, it helps reduce data silos, ensuring that decision-makers are always using complete, up-to-date information.
Scalability
Logistics and transportation companies should not be limited by the constraints of technological tools. You don't want to be in a position where you can't accept new business because it's too expensive to upgrade your on-site infrastructure.
Cloud solutions free companies from these complicated and expensive upgrades, since they can be scaled according to your business's current needs. This way, you don't have to shell out for high upfront costs, and can instead only pay for what you use.
Better decision-making
At the end of the day, you need to have concrete data to effectively manage your operations. Slow or interrupted data transfer due to loss of connectivity leaves managers with no choice but to make assumptions—which is something it's best to minimize when the stakes are high.
Luckily, cloud solutions are designed to offer consistent reliability and performance. They can also interact with sensors and devices to communicate information despite the absence of an internet connection. Fleet managers will then have up-to-date, accurate data with which to make sound decisions.
Cloud computing allows logistics and transportation companies to remain competitive while cutting down operational costs. The right cloud-based fleet management tool helps fleets manage operations more efficiently, supports business growth, and can ultimately help you beat out the competition.