The last mile represents the final leg of the order fulfillment journey—from the warehouse or distribution center's shelf all the way to the end customer. It's the final stage of the supply chain process and the step where the consumer finally receives his or her order. No matter how much has gone right up to that point, order fulfillment in the final mile can quickly turn expensive and inefficient.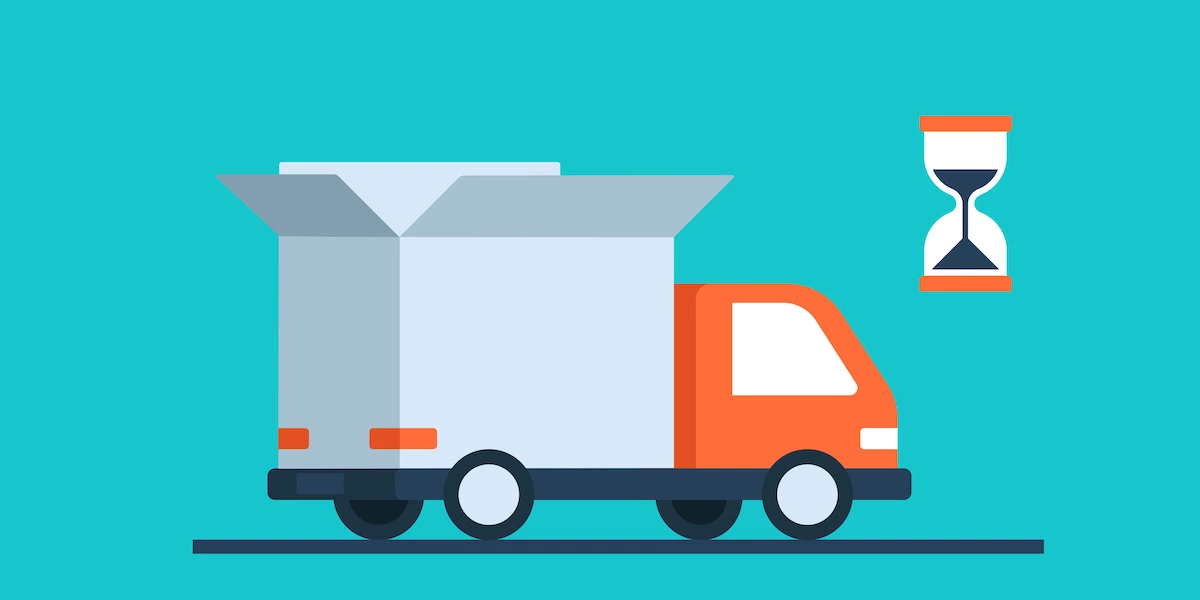 As you can imagine, the last mile is a crucial stage for deliveries. Failing to ensure operational efficiencies at this stage can be detrimental to any seller. Now more than ever, businesses are realizing the importance of creating a great last mile experience for their customers. These days, using a last mile platform for real-time updates, efficient deliveries, and elevated delivery experiences is an absolute must for every seller.
How Important Is the Last Mile?
Given all the above, improving the operational efficiency of the last mile operations is absolutely essential. Inefficiencies can jack up operating expenses, and, more importantly, they can hurt customer satisfaction.

Consumers are also increasingly price-conscious around delivery, with large numbers of end customers erring on the side of the cheapest option. But there's only one way businesses can satisfy consumers' demand for cheap shipping: ensure efficiency in the final mile and avoid ballooning shipping expenses.
Fast deliveries are important for consumers, too. Lots of customers are willing to shell out more to get their packages on the same day they ordered, and some are willing to pay even more for instant deliveries.
The complexity consumer demands when it comes to last mile deliveries is why giants like Amazon and Walmart made heavy investments in their last mile logistics. And these kinds of investments can pay off: consumers who experience great delivery services will keep patronizing the same brand or retailer, while businesses that offer the opposite will see their customers head to other online stores.
Why a Last Mile Platform Is a Must-Have
Achieving operational efficiency requires investing in the right tools—namely, the right last mile platform. Ditching the conventional processes of managing last mile operations has long been overdue. Last mile solutions in a nutshell offer the following benefits:
Allowing businesses to integrate their processes seamlessly
Offering customers an accurate expected time of arrival and real-time tracking
Offering fleet managers and dispatchers real-time visibility and alerts
Enabling business to offer more shipping option
Empowering businesses to scale their delivery operations
In short, the right solution can impact delivery fulfillment in a number of significant ways.
Consumer Empowerment
Customers these days want to feel special, and this can only be achieved if businesses take steps to empower them. Luckily, a last mile delivery solution can help businesses provide more choices to customers, particularly around scheduling deliveries. In a nutshell, this enables you to create personalized delivery services to suit the needs of their customers.
With an advanced last mile platform, businesses can offer more delivery options without losing out on efficiency. They can turn delivery requests around more quickly via automated routing and route optimization, and they can maximize their delivery capacity by finding the shortest routes between stops.
Likewise, a robust last mile solution will even allow customers to decide the exact time and date for the deliveries within the delivery organization's parameters. It also helps online sellers accommodate customer's requests for last-minute changes or reschedule requests.
Major players like Walmart and Amazon have pushed consumers to demand faster deliveries and better visibility. As a consequence, smaller e-commerce companies and other businesses are fighting for their market share by enticing consumers with elevated delivery experiences.
Plus, consumers are also expecting more flexibility on how they receive packages. They want options such as nearby pick-ups, home delivery, and drop-in time. The COVID-19 pandemic has also accelerated the need to provide consumers with more options in receiving their orders such as electronic proof of deliveries or parcel drops. Without a last mile solution that provides robust functionality in scheduling, order management, last mile communications, and more, it's going to be incredibly difficult to meet these expectations.
Operational Scalability
Mega sales and holidays require online selling platforms to scale their delivery operations temporarily. Sometimes this means roping in third-party logistics providers. However, sudden large delivery volumes tend to affect the speed and quality of shipping.
When third-party logistics partners are looped in like businesses often lose control of the delivery experience when they outsource to third parties. A last mile platform lets e-commerce sellers handle the influx of orders more efficiently and take control of the delivery experience even when delivery services are outsourced. If you can allocate resources optimally, manage capacity intelligently, and gain visibility into all deliveries (even the outsourced ones), you can ensure that delivery quality is not compromised and effectively scale up to meet demand.
Real-Time Visibility
Again, consumers want to know what's happening to their orders: e.g. where they are and when, exactly, they will be delivered. Static order tracking numbers no longer satisfy customers. Given their busy and hectic lives, consumers no longer want to spend time calling the customer service team just to know where their packages are.

Thus, it's crucial to provide consumers with step-by-step information about their orders. Offering customers real-time updates gives them confidence that their orders will arrive as promised. This will push them to keep coming back to the same seller for more orders, and it will decrease the odds that they forget about the delivery and aren't home when the driver arrives. This, in and of itself, can save significant delivery costs over time. Simply put, when it comes to providing this kind of experience, a modern last mile solution is a game-changer.
At the end of the day, last mile solutions help businesses achieve operational efficiency and satisfy customers' demands for fast, low cost, flexible, and transparent shipping. They're necessary tools for businesses that aim to win more businesses in highly competitive markets—and they can be important drivers of ROI. In short, last mile solutions can transform the last mile supply chain from end to end.