Consumers' behavior has dramatically evolved in recent years, and more and more shoppers these days are using multiple channels to buy services and products. One study showed that a tiny portion of shoppers are online-only shoppers, while only 20 percent said that they only shopped at physical stores. The vast majority are omnichannel consumers.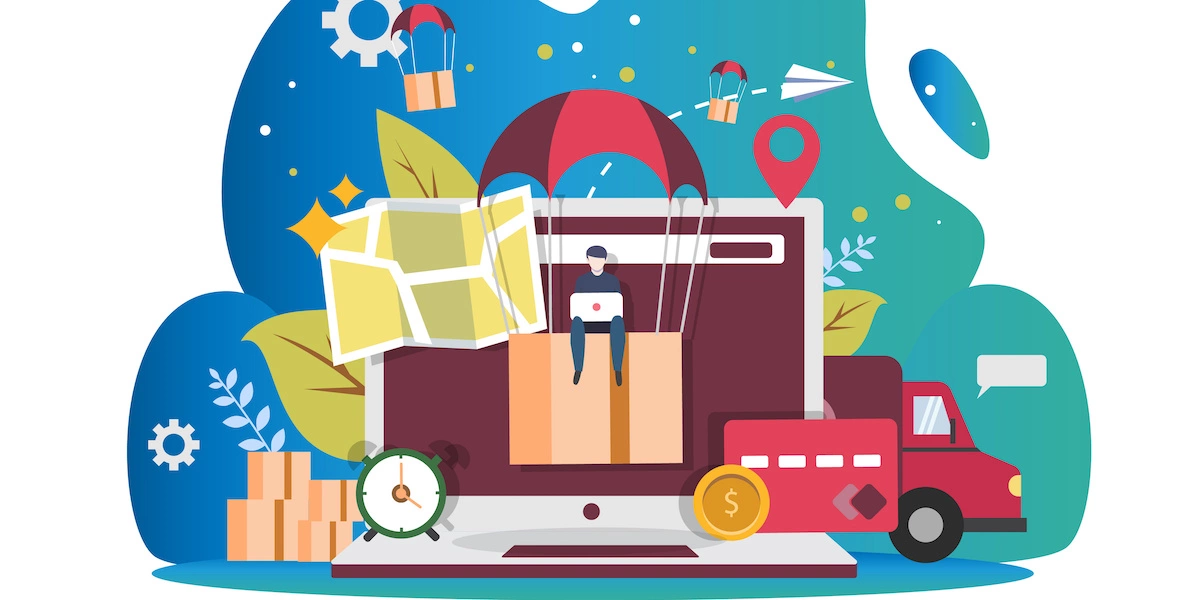 Plus, consumers these days also demand more from businesses, placing a lot of importance on the post-sales experience. Gone are the days when shoppers would be content with simply receiving orders whenever they happened to show up—they now demand fast, flexible, and personalized delivery experiences. More than ever, companies must focus on their last mile delivery strategies to meet new consumers' demands and stay competitive.
Industry giants like Amazon have, of course, dramatically affected consumers' expectations in this area. For example, Amazon has set a high standard for last mile deliveries by offering free and fast deliveries. This puts pressure on retailers and others to improve their order fulfillment processes while keeping their last mile delivery costs down. This requires the right logistics technology.
Improving the Order Fulfillment Process
Ensuring an effective order fulfillment process is key to enabling efficient last mile deliveries. As such, many enterprises are already focusing their energies on optimizing last mile deliveries given that it is the most inefficient aspect of the entire supply chain—not to mention the most expensive.
This is a good start, but it's important to remember that last mile deliveries don't exist in a vacuum. An effective last mile strategy also entails improving end-to-end supply chain operations. This means businesses must also be looking at processes, people, and technology to ensure that the supply chain workflows are data-driven, flexible, and customer-centric. Simply put, businesses need a holistic last mile strategy.

How a Logistics App Can Help
There is no one-size-fits-all recipe for improving the order fulfillment process—every enterprise has its unique business goals and needs. However, a holistic last mile strategy requires investments in technological tools that offer better visibility into the order fulfillment process, flexible delivery options, and avenues for customer feedback.
That's why one of the must-have tools for businesses these days is a logistics app with a robust set of functions and features. Here are a few of the things you should look for in a logistics app:
Route optimization
Businesses that still rely on conventional route planning will have a hard time improving their last mile delivery operations. Route optimization plays an essential role in cutting down both the total delivery time and operating costs.
Modern routing software finds the optimal routes by factoring in various constraints such as location, capacity, traffic, and time into consideration. An advanced solution also allows fleet managers to make changes on the fly or re-optimize. This helps you maximize the use of drivers' time and vehicles as well as allow the company to provide customers with accurate expected times of arrival (ETAs).
Any route optimization tool that you're considering should offer the following :
Quick and accurate route optimization
Rapid calculation regardless of the number of trucks or volume
Continuous optimization for changed or added delivery stops
Customizable parameters to accommodate your unique business constraints
Strategic route planning capabilities so businesses can manage optimizing cycle frequencies and seasonality
Order tracking
Order tracking capabilities enable both internal and external delivery stakeholders to know where orders are—all the way from the loading deck to the customer's doorstep. Order tracking increases visibility into the supply chain process, satisfying shoppers' need for greater transparency in the order fulfillment process.
Compliance
Your logistics solution should help you comply with regulations more easily. Here, a solution with robust telematics integration can enable you to automate Hours of Service (HOS) and International Fuel Tax Agreement (IFTA) logs, thereby reducing the amount of manual effort that goes into tracking and managing compliance in those areas.
Real-time visibility
The right logistics solution must provide the right data at the right time. To that end, it needs to come with a real-time visibility dashboard offering insight into every delivery vehicle and every route on a single screen. This way, fleet managers can spot incomplete or failed deliveries, delays, and other exceptions quickly and act proactively before problems escalate.
Real-time visibility functionality should provide easily digestible information such as color-coded graphs and charts for easy visualization of last mile delivery logistics, along with live tracking for orders and trucks.
Driver management
Robust route planning is not enough to ensure last mile success—you also need to ensure strong execution. Drivers have a crucial role in ensuring the proper execution of plans. Your logistics app must empower drivers by offering an easy-to-use driver mobile app that works with iOS and Android phones, offers delivery instructions that can easily be communicated to drivers in real-time, and enables photo and video capture of proof of delivery.
Self-scheduling
A logistics app that offers a fully automated self-scheduling feature enables companies to minimize failed deliveries. Letting customers choose their own delivery times helps ensure that they are available to receive their orders at the appointed time.
Integration
In order to facilitate a holistic approach to order fulfillment, it's important to choose a solution that can be easily integrated with other systems to avoid having disparate solutions and data sets. It should be able to import and export XML, JSON, EDI, and CSV files rapidly and ideally offer open API support to enable easy data transfers between systems.
Automated customer communication
Customers nowadays no longer have the patience to call the customer service team to find out their order status. A solution that sends automated emails and texts to customers before, during, and after the delivery reduces calls to the customer support team and satisfies the need of shoppers to know the delivery status. Ideally, you'd also find a solution that can automatically send surveys to customers after a delivery has been completed, in order to help you evaluate delivery service quality.
There is no single formula to ensure that businesses improve their last mile logistics processes. A holistic strategic approach requires assessing current workflows and systems and making the right investments in tools and solutions. To that end, finding a logistics app with the right features—ideally features that are easy to use and meet specific operational needs—can go a long way.