Let's be frank: customers don't like waiting for deliveries or service technicians all day long. They want to be provided with accurate delivery windows and receive notifications when there are unexpected delays. Businesses without robust last mile communication capabilities will have a hard time competing in a more competitive business environment.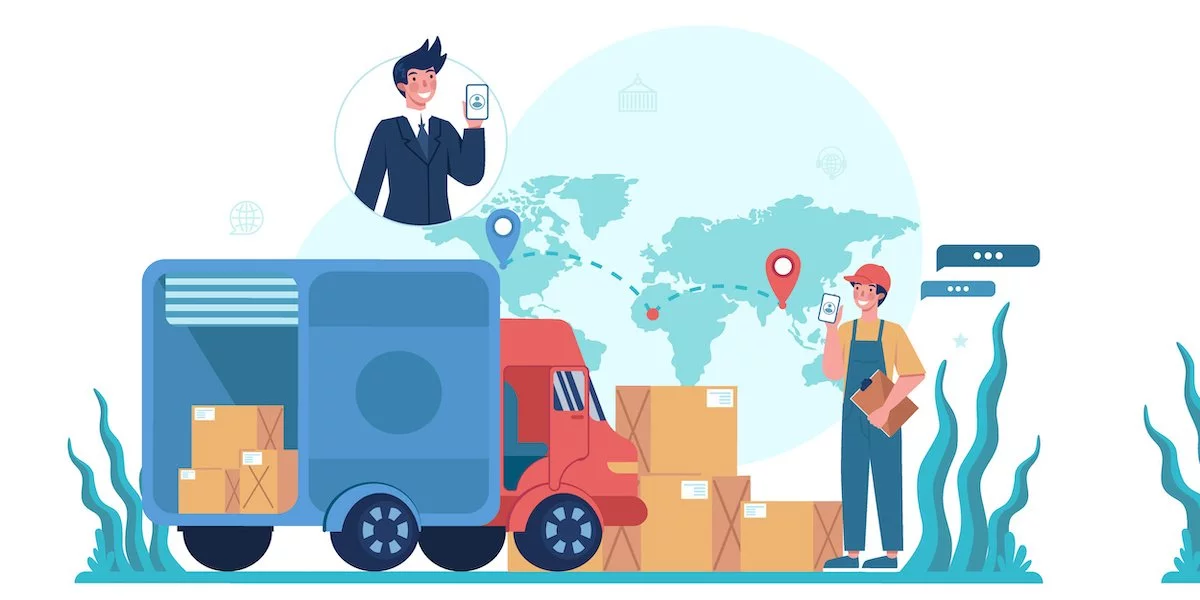 Why Good Last Mile Communication Matters
A Royal Mail study recently revealed that around 65 percent of e-commerce customers demand to receive updates on their orders' progress. A similar report showed that more than 50 percent of consumers deem accurate tracking (which is a huge part of customer communication) an important factor in deciding whether to purchase from a seller or not.
Clearly, real-time last mile communications and reliable delivery tracking applications are part of new consumers' demand. But the right last mile communication solution can go beyond satisfying this demand—it can provide a wide range of benefits to both the business and its customers.
The Benefits of Last Mile Communication
At a high level, improving your company's last mile communications will benefit your business in several ways:
Reducing customer calls: Allowing customers a window into your delivery tracking software and giving them frequent updates will result in fewer inbound calls from customers wondering where their orders are. This will in turn increase customer satisfaction, as most consumers dislike waiting for a customer service representative to take their calls.
Saving person hours: Fewer calls to your customer service team asking for order updates will, in turn, let your company redeploy your customer service team to other high-value projects such as following up on customer feedback surveys. At the same time, they can focus on resolving customer questions that do arise more quickly and comprehensively.
Making your customers feel more valued: Frequent and timely updates make your customers feel valued. After all, they get to save time from waiting the whole day when companies give them real-time updates on the delivery status. Constant updates also allow customers to schedule their day more effectively—including making sure that they're actually home when the delivery arrives. Real-time communication with customers shows them how much you value and respect their time.
Increasing trust: Customers often have hectic schedules and they would rather avoid worrying about packages turning up late. Giving them accurate updates from real-time information from delivery fleets increases customers' trust and confidence in your brand.
Increasing first-time delivery success rates: One recent study looked at just how much businesses lose due to missed delivery windows. Collectively, carriers, retailers, and consumers lose around $1.6 billion annually because of missed delivery windows.
First-time delivery success is one key performance index (KPIs) that's most difficult to meet. But giving customers accurate updates on their packages lets them plan their schedule better, thus increasing your company's first-time delivery success rate.

Improving Last Mile Communication with Customers
There are two main reasons hindering businesses from communicating effectively about last mile deliveries with their customers. These are the absence of real-time visibility on packages, fleets and drivers, and insufficient tools to provide customers with real-time and regular updates. This is where the right last mile communications software comes in handy as it offers real-time visibility on the last mile as well as automates delivery updates.
What to Look for in Last Mile Communications Technology
The goal of any last mile communication solution is to provide accurate information from dock to door to help companies gain trust from their customers.
Customers who are well-informed about the delivery windows, the movements of the packages, and the routes drivers will take will make them feel more comfortable and empowered. Accuracy and transparency make customers feel that they have more control over the deliveries, especially for big and bulky goods and products that are time-sensitive.
That means that your technology needs to provide the following:
Accurate expected time of arrivals (ETAs) from your routing engine. This can helps boost customer confidence
Automated delivery updates. These can significantly reduces customer-not-at-home scenarios and phone calls to the customer service
Real-time email, text, and voice calls among driver, dispatcher, and customer
As you can imagine, to make all of this possible, what you really need is a solution that integrates the end-to-end delivery process, including machine learning that can predict ETAs accurately. This kind of solution keeps everyone well-informed, and customers will then enjoy reliable and accurate communication.

What Does Fully-Integrated Customer Communication Look Like?
Okay, let's say you've found a solution that integrates the features and capabilities we've been discussing above. What does your typical customer communication flow look like? For starters, the system sends a message to the customer once the order is ready to be scheduled. The message might inform the customer that the order is ready and ask the customer to pick a delivery window (dynamically factoring in the customers' location, existing routes, and the shippers' capacity) by prompting him or her to click on a link showing several options. Or, the system might simply inform the customer of the delivery window that's already been picked out by the dispatcher.
The system sends the customers a message to remind of the delivery window and to update them that the truck has already left the warehouse. Customers might also have the option of checking the truck's process anytime using an updated online map.
The system would then automatically alert the customer when the truck is one stop away or any other pre-delivery interval set by the driver.
In the background, there would be a constant stream of real-time updates between drivers, customers, clients, and dispatchers. These updates can then be leveraged into automated texts and emails to the customer—which allows businesses to save on labor costs as there will be fewer customers calling the customer service team asking for updates or to request changes. After delivery is completed, you might automatically send out customer feedback surveys to see how you performed.
The overall impact goes beyond simply saving phone time and reducing not-at-homes—with robust customer communication capabilities, you can truly provide an elevated delivery experience for your customers.