The e-commerce market grew significantly in 2020, as people were forced to stay at home due to the COVID-19 pandemic. A study by Digital Commerce 360 revealed that in 2020, consumers spent a total of $861.02 billion shopping online. This figure is roughly 44 percent higher than the amount recorded in 2019.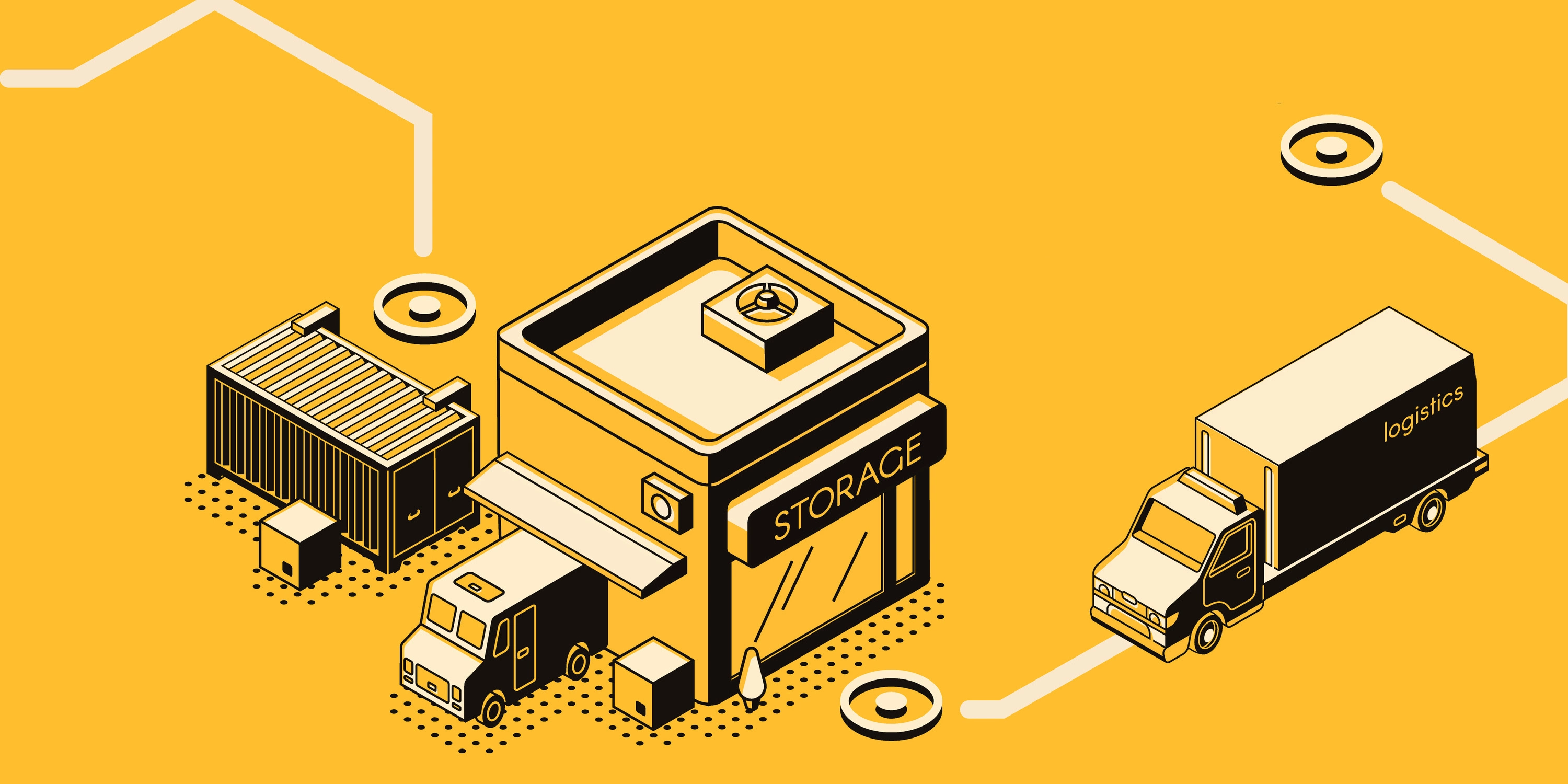 As the e-commerce market has grown, that growth has been coupled with changing expectations and demands from consumers. They not only want quick deliveries—they want more control over deliveries, improved visibility, and lower costs. Thus, companies need to improve their last mile deliveries as quickly as possible. This means addressing a number of supply chain challenges, particularly the last mile, in which orders are delivered to the end customers.
Of course, improving last mile deliveries isn't as easy as it sounds. According to a report by SOTI, roughly 61 percent of logistics companies say that the final mile is the most inefficient aspect of their supply chain process.
The Importance of Overcoming Last Mile Supply Chain Challenges
You can't ignore last mile delivery challenges for the simple reason that the final mile directly affects customer satisfaction. To wit, one survey showed that 56 percent of shoppers said that they will refuse to buy from the same store or brand again if it failed to provide them with a reliable shipping service.
In this way, failing to address the problems in the last mile of the supply chain can impact your bottom line. Inefficient workflows in the last mile cause businesses to lose money while missing out on opportunities to delight customers and boost customer retention and repeat business. In order to fight that inefficiency, you need to find a way to overcome a number of supply chain challenges.

The Top Last Mile Delivery Challenges
The COVID-19 Pandemic
All industries around the world are grappling with the devastation brought by the COVID-19 pandemic. It's a new challenge that no industry or business was prepared for. COVID-19 has also dramatically affected businesses' last mile delivery operations. Even as parts of the world begin a return to normalcy, the impacts of the pandemic are going to stay with supply chains for many years to come.
For instance, the pandemic often resulted in more business for a number of sectors throughout e-commerce—but that came at the cost of increased volatility. Not everyone was prepared for the unexpected high delivery volumes. It's one thing to prepare for peak seasons such as the holidays. It's different when deliveries have to be made during a pandemic when there are more restrictions and workflow disruptions to manage, and stringent health protocols to follow.
Higher delivery volumes during the pandemic put a lot of pressure on companies to meet increasing customer demands while relying on infrastructure and capacities built before COVID-19 happened.
Meanwhile, customers' expectations didn't get any less stringent. Many consumers will remain more reliant than ever on their delivery options, and they'll continue to demand elevated last mile delivery experiences. Simply put, modern delivery organizations increasingly need to find ways to stay agile and adaptable—no matter what the supply chain throws at them.

Lack of Visibility
Again, dealing with the realities of the pandemic remains a top supply chain challenge. But beneath that challenge, most businesses are grappling with the same issues that have plagued the last mile for many years. For instance, ensuring consumer loyalty these days means allowing customers to track their orders on their own. Shoppers want to feel empowered by having the ability to trace the status of their orders without having to call the customer service team.
But many businesses lack the capabilities to gain this level of visibility into the last mile for their own purposes, let alone provide it to their customers. Too often, the last mile remains a black box and no one can accurately say what's going on in the field on the day of delivery.
Inaccurate ETAs and Late Deliveries
Even before the COVID-19 pandemic happened, many businesses were struggling with timely deliveries. It was all too common for businesses to provide their customers with inaccurate expected time of arrivals (ETAs) and miss their promised delivery times.
Sadly, late deliveries hurt one's brand. Failing to deliver at the promised times means losing customers to competitors and ultimately hurting the business' profitability. And this supply chain challenge has only gotten more difficult as customers' tolerance for hours-long delivery windows has diminished.
Poor Route Planning
Inefficient route planning is often the cause of inaccurate ETAs and late deliveries. Even the most seasoned human route planners can never account for the multiple variables that must be considered in finding the quickest routes. Manually planning routes is inefficient, time-consuming, and often unreliable. Plus, manually plotted routes can't be rapidly adjusted for real-time and unpredictable elements like a sudden downpour, vehicle breakdown, unexpected road congestion, or last minute order changes.
These sorts of route planning challenges have a big impact on costs—e.g. fuel costs, labor costs related to drive time and manual planning effort, etc. But, again, they also impact the accuracy of your ETAs and your ability to deliver on time. This means that by addressing route optimization, you can effectively kill two birds with one stone and create accurate, cost-effective routes all at once.
Why Delivery Management Software Is Key
Companies that are still having the above-mentioned difficulties can easily overcome them by investing in the right technological solutions, particularly delivery management software. Simply put, if you have the tools to address these last mile challenges head on, you can stay agile and improve your operational efficiency over time.
For instance, a robust delivery management solution might have route optimization capabilities, allowing route planners to find the best routes in a matter of minutes. Optimizing routes enables the company to factor in the various elements and their unique constraints and anything else that might affect delivery times, resulting in accurate ETAs and ensure timely deliveries.
This functionality allows you to make the most of their resources and handle higher delivery volumes and last minute changes. It lets you save on last mile delivery costs via lower fuel and vehicle maintenance bills, as well as decreased labor hours.
At the same time, the right delivery management software will also offer customers greater visibility over their orders, with the ability to track them on their own at any time. Likewise, the software should enable fleet managers to locate and find out where their drivers are and what they're doing while on the road.
There's no denying that the last mile delivery is the most challenging and expensive part of the order fulfillment process. But with the right tools, businesses can improve their final mile operations and overcome their most pressing supply chain challenges.