Most last mile delivery software solutions have two primary components: a delivery management platform and a driver mobile app. While the former tends to get the most attention, the latter can be just as important when it comes to actually executing on your plans. Last mile delivery mobile apps are specifically designed to cater to drivers' needs, meaning that with the right tools and features, they can help drivers do their jobs more efficiently.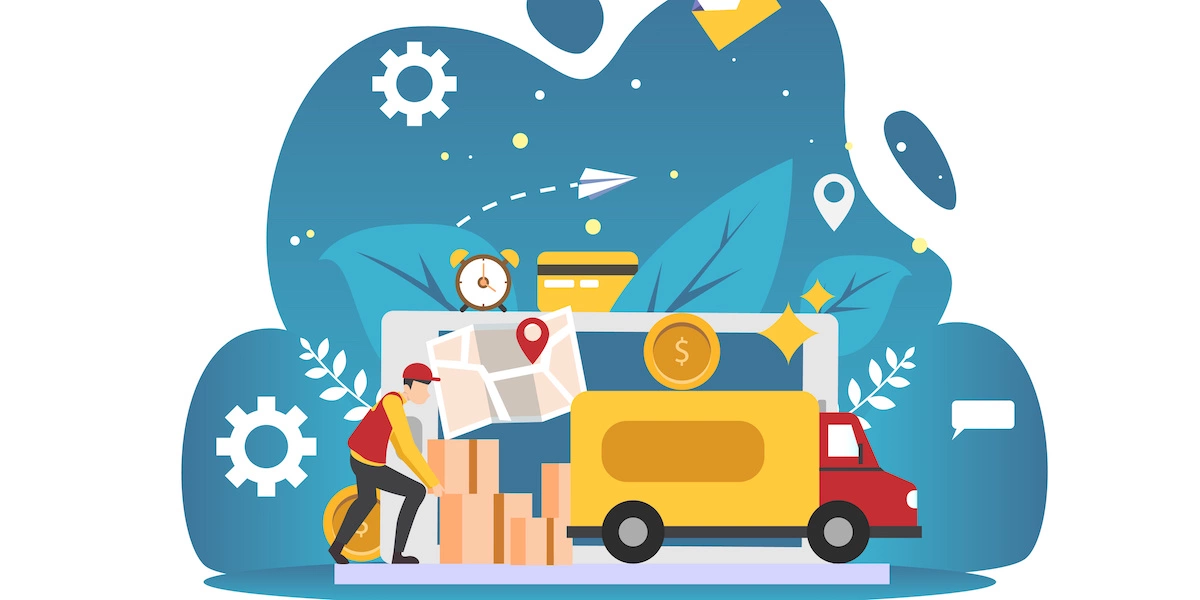 Drivers and other field service personnel need to be able to access route data, work assignments, and schedules while delivering products and performing services for their customers—all of which the right app can offer. Advanced solutions even come with delivery drivers app tools like automated reporting, onboard navigation, and electronic proof of delivery .
Ultimately, this kind of technology can benefit delivery operations managers and route planners just as much as the driver. Users can track drivers' locations on the map using the GPS tracking and automated status updates. This way, fleet managers and route planners can make dynamic use of their software, e.g. by spotting exceptions, adjusting routes, and even scheduling new orders in real-time.
A Closer Look at Driver Mobile Apps
Your delivery mobile app should combine a variety of tools, in-app chat, reporting, navigation, and electronic proof of delivery (including pictures, signatures, and notes). Whenever a driver's route and stops are mapped, the information is uploaded directly to the delivery app. This information cannot be edited by drivers. Rather, it can only be accessed by them.
Basically, drivers use the app as a task management system that helps them see what tasks they need to complete and how to accomplish them. Truly advanced solutions can even provide interactive instruction for drivers who may be performing complex assemblies.
To empower delivery tracking once the driver is in the field, a last mile delivery mobile app will use GPS data and order status information to provide visibility into the last mile. Even without an onboard vehicle monitoring system, the driver's progress can be tracked in real-time. It can also be incorporated into telematics systems.
Beyond that, the driver delivery app works like any other app you have on your phone. Apps are downloaded and installed on the device, then drivers login in with their designated accounts.
The Benefits of a Last Mile Delivery Mobile App
Last mile delivery software solutions can be used in any business setting. No matter how large and complex your last mile operations are, you can leverage a single solution (albeit one seamlessly interconnected with many other enterprise software systems) to develop and execute delivery plans. This can apply to everything from furniture and appliance deliveries to food distribution to deliveries of medical supplies.
Additionally, the right software can work with both external and internal delivery fleets. This means you can keep control of your operations (and your brand), even if third-party logistics (3PL) providers are involved in your last mile deliveries.
But, again, the actual execution of these plans comes down to your drivers. Which is why having a last mile delivery mobile app that truly supports your drivers can have so many benefits.
1. Automation
The days of manual dispatching are over. After all, e-commerce is practically impossible without automation. Aside from scheduling, route planning, and optimization, delivery driver apps also enable automated dispatch. By eliminating the need to use paper-based dispatches for driver schedules, daily workloads can be provided to drivers more quickly.
Internal communication is also simplified with the right app. In place of physically handing out driver assignments or calling drivers to inform them of a new assignment, a new task can be created on the dashboard and uploaded to the app. And alerts can be sent automatically to both dispatchers and customers when the driver starts their day or is running late.
2. Improved driver navigation
Instead of getting the shortest distance between two points, the right route optimization software determines the fastest route between two delivery drop-off points. Then, it offers turn-by-turn instructions so that drivers know exactly how to get from point A to point B.
In this way, drivers are able to reduce driving time by avoiding situations that slow the speed of their trips, such as road closures, traffic congestion, and inefficient route paths. This translates into lower delivery costs and higher operational capacity for the business. It also translates into less driver frustration—after all, no one wants to spend their whole work day stuck in traffic.
When your routes are always accurate, drivers can depend on them. This means that fewer deliveries are missed due to inaccurate directions.
3. Real-time reporting
With the right technology, dispatch receives real-time updates directly from the delivery driver app. Having this information on hand allows you to keep an eye on your delivery operations much more easily. In this way, you position yourself to more effectively spot and manage delivery exceptions.
For instance, if a driver is late or something unexpected happens on the road, you can see this and let customers know immediately. Customers benefit from this because they feel less stress. At the same time, it means that drivers don't have to stop what they're doing to constantly update dispatchers.
4. Effective communication among delivery stakeholders
Communication among delivery stakeholders can be simplified via two-way last mile communications within your driver mobile app.
Additionally, dispatchers can alter routes and monitor drivers without needing to call them one by one. Because dispatchers can automatically track driver locations via a map on their dashboard, as well as receive reports when a task is completed, there's greater transparency and connectivity between back-office teams and personnel out in the field.
A robust mobile app also connects drivers with customers. This allows you to enhance customer satisfaction. If a driver is on his way to a delivery drop-off point, they can easily inform customers by sending an automated alert. This can go a long way towards increasing first attempt delivery success, and it gives the customer greater confidence in delivery performance.
5. Electronic proof of delivery
Proof of delivery—i.e. the documentation that confirms that an item was delivered to its intended recipient—is a key part of the delivery tracking process. Instead of traditional paper proof of delivery, delivery mobile apps enable electronic proof of delivery in the form of timestamped, geostamped pictures and signatures. These can then be automatically sent back to your central delivery management platform to ensure a complete and up-to-date record of every delivery.
In the end, an end-to-end cloud-based last mile delivery management solution can be a powerful tool for overcoming key delivery challenges. Just make sure you find a system that comes with a robust driver mobile app.