Today's enterprise businesses have hundreds of moving parts spanning across the globe, making them highly complex and dynamic. This means that getting goods to end consumers or other businesses requires a lot of things to go right, starting with the procurement of raw materials and continuing to production and delivery.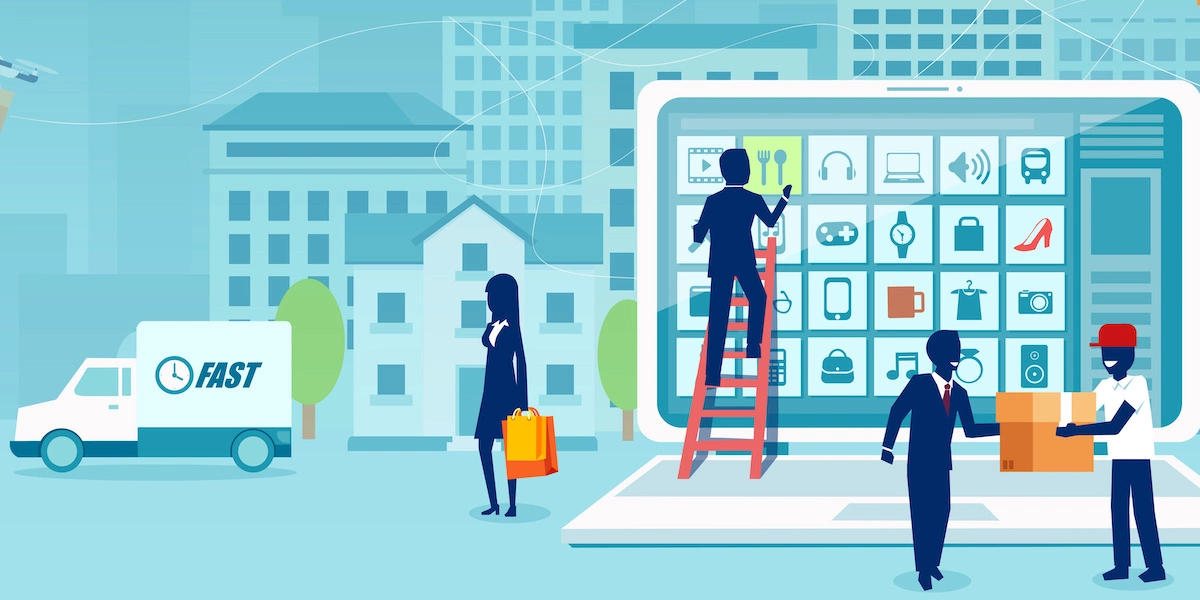 There is no doubt that the final stage of the process—last mile delivery—can be the most complex and challenging. Around the globe, modern logistics and distribution companies operate at an enormous scale and have to deal with an increasing number of dynamic variables, such as weather, traffic, driver shortages, fuel price fluctuations, and government regulations to deliver products on time and in good condition to customers.
Simply put, that's why using the right dispatch route planner to keep track of your deliveries and delivery drivers is critical for your success. The more complex your deliveries get, the harder it becomes to run your fleets efficiently without such a tool.
A More Holistic Way of Monitoring Your Fleet
Today, logistics and distribution companies face increasing challenges in managing the delivery process. Due to increased competition, consumer demand changes, and giant e-commerce sites offering next-day and same-day options, the conventional processes involving paper, pen, and telephones simply cannot keep up. The vast amount of data fleets deal with on a daily basis requires analysis that is beyond human abilities, and even many legacy logistics software systems can't compete with changing customer expectations.
The following are just some of the problems with traditional route planning and dispatching methods.
Totally dependent on manual labor
Analytics limited to a small number of data points
Insufficient or sporadic communication between fleet managers and drivers
It's hard to scale
Deliveries lacks transparency
In today's fleet management world, cloud-based route dispatching systems not only have the power to process enormous quantities of data but are also integrated with machine learning and artificial intelligence to give them a 360-degree view of the entire last mile delivery process. All this helps in seamlessly managing vehicles and delivery drivers and ultimately ensuring high customer satisfaction.
How a Dispatch Route Planner Helps Improve Last Mile Visibility
These days, fleet managers have the ability to use automated route optimization software with AI to plan, execute, and track their routes, vehicles, drivers, and deliveries to increase visibility and maximize productivity. Here are some of the advantages of the right dispatch route planner.
Smarter, Faster Route Planning
Delivery route optimization software today is equipped with powerful tools such as automation, machine learning, artificial intelligence, real-time predictive visibility, and lightning-fast data-processing power.
When you use a cloud-based platform to bring all stakeholders and data onto a common platform, you can set yourself up to calculate the most efficient and cost-effective delivery routes. This allows for more efficient ground transportation planning and handling. The result is to minimize operational costs and maximize efficiency at all times.
Keep in mind that the most efficient route is not necessarily the cheapest, the shortest, or the quickest one. Rather, the best route is the one that meets your particular business needs and KPIs, which is why it's so crucial to find a solution that can be easily configured to your needs.
Dynamic Rerouting
Again, the logistics and distribution industry is inherently subject to constantly changing variables such as a sudden storm or a vehicle breakdown on the highway or a last minute order request from an important customer. An automated route planner for delivery evaluates these changing variables constantly, dynamically updating ETAs and giving you the flexibility to adjust routes accordingly.
Increased Last-Mile Delivery Efficiency
Last-mile delivery logistics poses huge challenges—and has huge cost implications—for the delivery business in part because so many factors keep piling up across the whole delivery process. But by using an automated last-mile route planning software, you can adapt to these continually changing dynamics in real-time and optimize your last mile deliveries. This isn't just a matter of finding the best routes—rather, it's a matter of making calculations and processing changes quickly. Even the savviest human planner couldn't deal with changing circumstances as efficiently as a powerful routing and dispatching platform—which is why it's hard for any fleets today to manage their delivery operations without this kind of tool.
Improved of Visibility
Modern automated dispatching systems analyze real-time data from a variety of tools and sources, including GPS, driver mobile applications, telematics, and data analytics.
Real-time tracking and visibility can be one of the most impactful benefits of automated delivery software. Tracking enables dispatchers and fleet managers to keep a real-time eye on a delivery's progress and make the necessary adjustments.
For instance, dispatchers can spot potential late deliveries in advance and make proactive adjustments to keep things on track. Because they communicate with the drivers in real-time, they can make course corrections as necessary. This results in savings of time, fuel, and money.
At the same time, one of the biggest problems of traditional delivery management is addressed, namely the lack of transparency and visibility in the delivery process. Fleet managers and dispatchers can track the movement of drivers, goods, and vehicles in real-time on live maps from their control stations. This allows them to make course corrections in real-time and ultimately provides transparency into the delivery process from beginning to end.

Electronic Proof of Delivery
The old-fashioned method of collecting delivery confirmations is long gone. These days, smart route planning software has an inbuilt electronic proof of delivery that uses e-signature, notes, videos, and photos for delivery confirmation. This makes things much more convenient and faster when it comes to tracking deliveries and ensuring that you and your drivers get paid for successful deliveries.
Driver Mobile App
The final piece of delivery route planning software is an app that can be downloaded to the drivers' phones. When this component is available, dispatchers and fleet managers can better monitor, control, and manage their delivery drivers. Thus, when you create efficient delivery plans, you can actually execute on them in a way that
Likewise, by enabling drivers to send status updates from out in the field, the right dispatch route planner gives dispatchers and fleet managers the necessary visibility and transparency during the last mile delivery process and helps them accurately communicate delivery times to their customers.
In situations when timelines deviate from what was originally planned, the planning software and the route planners, dispatchers, and fleet managers can immediately communicate updates and changes to the customers via email or SMS in real-time.
It is important to remember that a business is ultimately dependent on its customers—if they're not happy and satisfied, they will not become repeat customers. Ensuring better visibility for higher customer satisfaction is key to building a stable, profitable enterprise, which is exactly where the right routing and dispatching software comes in.