If your route planners and fleet managers are still planning delivery routes using conventional methods involving pen and paper, you already know that the process is tedious. No matter how many hours you spend planning, it's impossible to create routes that are fully optimized and have accurate ETA estimates. As a result, your drivers are more likely to show up late, incurring customer ire and requiring expensive redelivery attempts.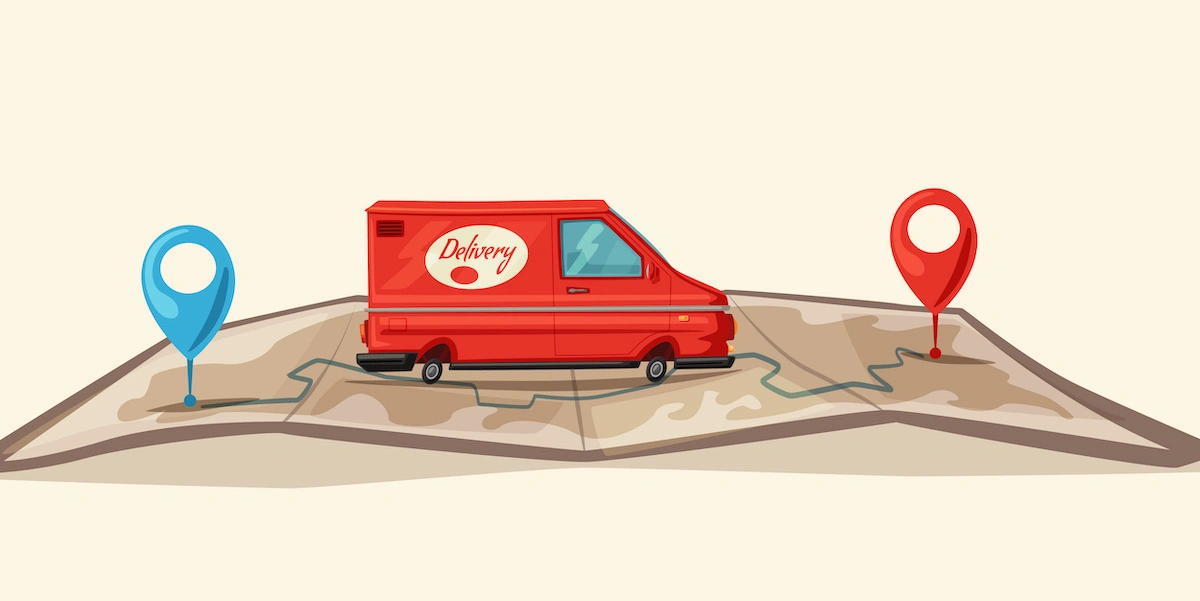 Modern customers are more unforgiving than ever. They don't care that delivery management is a complex task that requires a lot of things to go right—they just want their orders to show at the right time with no fuss. Unfortunately, without a delivery route optimizer app, it's getting harder and harder to consistently offer your customers what they want.
Incorrect routes can also result in increased fuel expenses and higher driver attrition rates. No matter how great your efforts are, there's simply no way you can create optimized routes in a time- and cost-effective way by conventional methods.
Luckily, these problems can be easily sidestepped when you adopt a robust delivery route optimization solution. In this post, we will tackle how the right delivery route scheduling software can help you calculate accurate, optimized routes that make the drivers' jobs easier while maximizing your profits.
How a Delivery Route Optimizer App Helps
Quick and efficient route planning
Planning routes with pen and paper will always take a considerable amount of time. Even legacy delivery route optimization software can present issues when it comes to routing stops in a timely way. In contrast, SaaS-based route optimization software can come up with the best routes in just a few clicks. All those complex calculations are completed within seconds by the software. Once your route is optimized, the app provides accurate driving directions for your delivery drivers to use and assigns accurate ETAs to each stop.
In this way, you save a lot of time that your planners, dispatchers, and fleet managers can use on other high-value tasks. As a result, route planning and execution are no longer time-consuming tasks that create long lead time for deliveries.
Plus, providing better routes to your drivers will allow them to cover more delivery stops during their shifts. You'll also have happier drivers, since they will get efficiently planned routes with no hassle. The result is improved productivity leading to higher on-time delivery rates, and ultimately resulting in a higher level of customer loyalty and referrals.

Safer driving conditions
When your drivers are being dispatched effective plans, they're less likely to follow those plans. For instance, if the driving directions for your routes mean that your drivers are constantly running late, they might find themselves speeding or looking for shortcuts in order to keep their deliveries on track. This can obviously create unsafe conditions for driving. By the same token, routes that don't account for underpass heights and other conditions that impact truck access, you could be setting drivers up for sticky situations.
The best route optimizations apps avoid these pitfalls by generating plans that actually work for drivers. This is a factor of ensuring plans are realistic in terms of ETA expectations etc. But it's also a matter of effectively accounting for real-world driving conditions, traffic, and more.
Route adjustments on the fly
Even with a route planned, you can't always predict what's going to happen while your drivers are on the road.
For instance, a delivery truck could break down unexpectedly far away from the customer's delivery location. Or a customer could make a last minute change to their order. In both cases, your entire plan could be thrown off. There is also the possibility that your customers will make unanticipated demands. For example, an emergency might force customers to request an earlier delivery.
You obviously want to accommodate customer requests as best as you can. And when something goes wrong on your side, you need to address the situation as quickly as possible. But without the right technology, most businesses lack the visibility to see these disruptions coming—and even when the problem becomes obvious, there's no way to easily adjust the plan to deal with it.
This can have a serious impact on customer loyalty and retention. Luckily, such problems can be solved easily by using the right route optimization software. You can leverage complete real-time delivery visibility to identify issues before they throw off your entire plan, and you can rely on the speed of your route optimization capabilities to empower you to create a new plan on the fly and execute it seamlessly.
Real-time tracking and visibility
Aside from having the ability to make changes to routes and assignments quickly and effectively, routing software that powers real-time visibility offers you significant benefits. These sometimes feel hard to quantify, but suffice it to say that when you have full clarity into what's happening across your delivery operations, you can take much greater control of the process.
For one thing, it can help you track drivers' locations and activities. You can then identify which drivers are idling unnecessarily, for instance, to help you improve drivers' productivity and performance. Likewise, dispatchers and fleet managers can visualize when drivers are engaging in unsafe driving behaviors such as harsh cornering and braking or overspeeding.
Real-time tracking also helps you ensure that customers have access to accurate ETAs for their orders. This helps boost trust and confidence, increasing customer satisfaction and decreasing inbound phone calls to your customer support team.
Accurate delivery drop-off points
Delivering an order to a small business office or a consumer's detached house tends to be simple. To do this at a large institution like a hospital can be more challenging. There could be several entrances to the hospital, for example. If this were the case, it would be hard to identify the correct drop-off point for deliveries. Same with an apartment complex—your driver might not know where to park or how to access the building.
Luckily, robust commercial truck routing software gives you the ability to empower drivers with the right information to do their jobs. Some of this can be automated via an address resolution system that pinpoints exactly where the delivery is supposed to happen, and some of it can be supported by two-way communication enabling customers to provide access info to drivers.
Now more than ever, delivery route optimizer apps offer businesses a number of key benefits, from reductions in planning time to significant cost savings. Plus, on-time deliveries and real-time notifications will enhance customer satisfaction. The right software also enables you to retain your drivers by making them perform better at their jobs and distributing workloads more fairly. In short, fast, accurate, and connected route optimization has the power to help you transform your delivery operations and succeed in a competitive marketplace.