Real-time visibility is crucial in the order fulfillment process. Why? Because consumers increasingly demand more personalized and transparent deliveries. Brands that offer customers the ability to track packages gain consumers' trust and can build better and stronger relationships with their shoppers.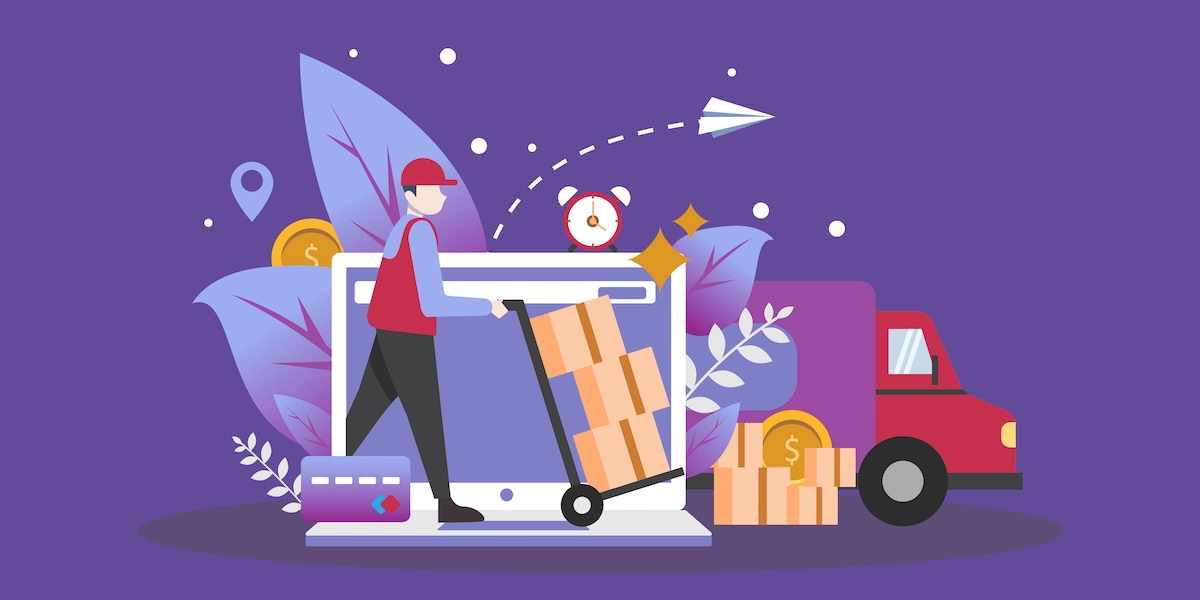 Simply put, final mile carrier tracking is a must-have for businesses these days, especially given the exceptionally high expectations of customers.
The Basics of Final Mile Carrier Tracking
Final mile carrier tracking offers customers and back-office staff real-time, updated information regarding their orders. It provides shippers with a sense of control over the order fulfillment process while empowering fleet managers and dispatchers to spot problems ahead of time and take necessary actions. Real-time tracking enables all delivery stakeholders to know the status, location of drivers and packages, ETAs, and any other updates regarding the delivery.
Gone are the days when businesses would provide customers with an ETA and static tracking numbers—the shift in consumers' expectations has forced more and more enterprises to invest in last mile carrier tracking capabilities. Luckily, this offers a way for fleets to handle delivery challenges proactively and with full visibility for shoppers.
The Importance of Final Mile Tracking Solutions
Efficient logistics delivery requires complete, real-time visibility and control over final mile operations. This means having a versatile setup and customizable delivery dashboards communicating crucial information—so fleet managers and dispatchers can make data-driven decisions on the day of delivery. The right final mile tracking solution offers these capabilities and so much more.
There are various reasons why businesses invest in last mile carrier tracking capabilities nowadays:
Enhanced Transparency
Enhancing transparency in the last mile can pave the way for proactive communication. Final mile tracking solutions are useful in making the entire delivery process transparent, enabling you to satisfy customers' need to track their own packages from the time they have been dispatched until they have been delivered.
Last mile carrier tracking improves transparency by tracking driver and fleet activities, alerting dispatchers to delivery exceptions, and dynamically updating delivery ETAs. All these make the supply chain processes more organized, faster, and simpler.

Reduced Failed Deliveries
It's crucial to minimize failed deliveries, especially considering how much they increase operational costs and how easily they can result in a higher number of unhappy customers. In short, higher numbers of failed deliveries often lead to damage to a company's brand.
How does enhancing visibility on the last mile minimize failed deliveries while making the delivery process more flexible? For starters, offering flexible real-time tracking and visibility to customers gives them a chance to request a change in delivery time or address, when otherwise they might simply have forgotten about the delivery all together.
Final mile tracking also empowers dispatchers and fleet managers to monitor changes in delivery times and statuses. For example, if a consignee is unavailable when the driver reaches the delivery site, then drivers can update information in real-time, giving dispatchers a chance to reach out to the customer and find a new time slot.
More than that, tracking the final mile helps you provide accurate ETAs and relay that information to customers. This means that instead of waiting around the entire day without knowing whether it's safe to leave the house, customers can pinpoint exactly when they need to be home to receive the delivery.
This last part is crucial. You need to provide accurate ETAs to avoid losing customers and to minimize failed deliveries. Delivering on-time, after all, increases customer loyalty and builds trust among customers. As such, the right last mile solution should enable you to provide accurate ETAs as it uses machine learning and artificial intelligence to make smart, data-driven predictions.
Managing Last Mile Delivery Costs
Many enterprises think that satisfying customers' demands while keeping costs low is an impossible feat. The last mile, after all, is inherently inefficient and costly, and the need to meet new consumers' demands, makes it more expensive.
However, managing costs effectively while offering customers a delightful last mile experience is feasible with the help of last mile carrier tracking.
Tracking vehicles and drivers allows fleets to manage the unexpected more proactively. For example, if a delivery vehicle breaks down unexpectedly, then fleet managers already know the distressed driver's location and can send assistance as needed. Managers also can dispatch the best suited driver to take over the deliveries and communicate with customers about the potential delay.
Consumers also increasingly expect low-cost and even free shipping. To meet this expectation while keeping last mile delivery costs manageable, you have to increase the efficiency of your delivery operations to offset the costs of shouldering the deliveries.
Likewise, customers also want more delivery options such as same-day, two-day and standard, three-to-five day delivery. Simply put, shoppers want fast and flexible delivery options for free.
Offering more delivery options while managing costs more effectively requires you to increase your fleet's flexibility. Luckily, the right final mile tracking solution helps improve operational efficiency so businesses can meet increasing consumers' demands.
For instance, the right software enables fleets to discover past trends, which is key in reducing operational costs. The solution should also allow fleet managers and dispatchers to identify deliveries that may be going wrong, drivers who are out of the expected route, and more Identifying these will help in route planning and optimization to help you cut down both delivery times and fuel costs.
Final mile tracking also improves the quality of the last mile delivery process since customers no longer need to call the customer support to ask for updates. They will instead receive live status updates regarding the delivery, which then reduces consumers' waiting time and failed deliveries—while also decreasing the significant costs that tend to come from extended phone time.
Last mile delivery businesses of all shapes and sizes are facing more pressure than ever these days. Customers are demanding transparency, free shipping, and more flexible delivery options, and businesses must find a way to meet these demands without increasing their last mile delivery costs. Fortunately, this is possible by improving last mile carrier tracking with the help of the right last mile software.