The modern delivery experience is changing rapidly, with customers increasingly expecting more transparency in their orders, live delivery statuses, and tighter shipping windows. Meanwhile, companies have to manage the cost of last mile delivery while dealing with changing delivery situations. Executing according to real-world conditions involves taking into account operational nuances, modifications to orders, last minute requests, service time variables, customer requests, and weather interruptions.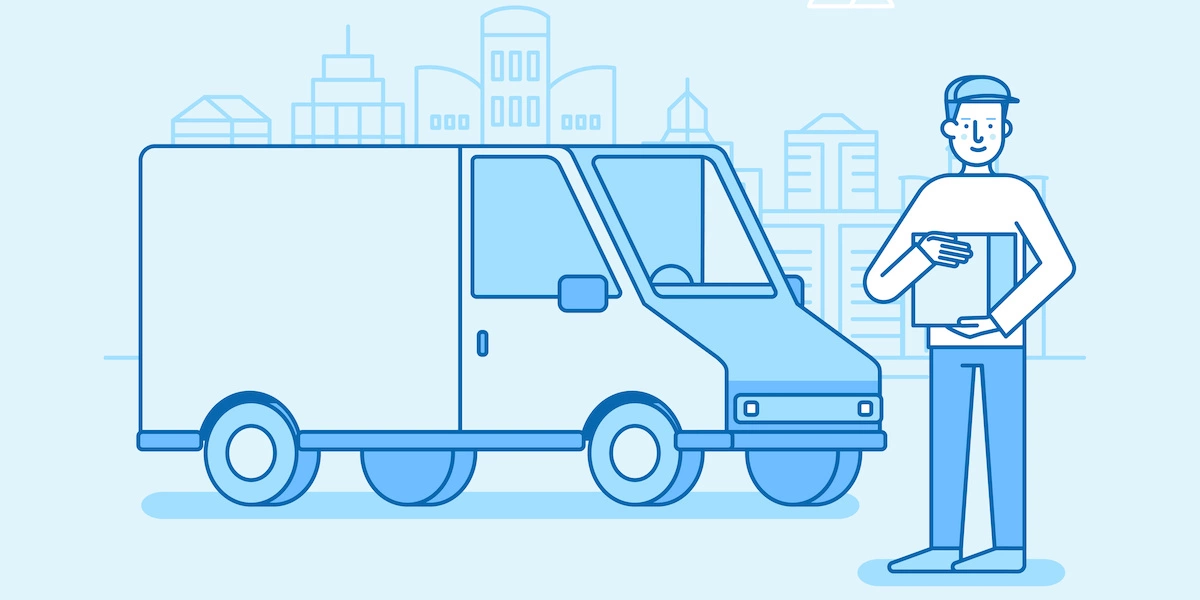 This might sound daunting, but it's possible to gain a competitive advantage by tightening communication among all delivery stakeholders, ensuring proper coordination of fleet managers, dispatchers, drivers, and back-end teams, and maximizing resources and assets across the board. But the best practice for making this happen calls for the use of integrated dispatching solutions to facilitate the assignment of orders, the management of exceptions, and communication with delivery drivers.
Simply put, the delivery can benefit from smart delivery dispatch solutions. When you can find a digital tool that's cloud-based and offers customizable features to help you stand out from your competitors, you can gain huge dispatching and routing advantages.
Top Benefits of Dispatching Solutions
Adaptive route planning
The right software offers better customer service by enabling customers to self-schedule their own deliveries without either party ever picking up the phone. It also makes it possible to slot new orders into existing schedules, providing efficient delivery service. In short, you delivery technology should enable you to route quickly and flexibly, thereby saving time and improving route efficiency.
Geography-based intelligence
Smart delivery solutions will utilize an extensive digital road network to provide turn-by-turn directions and enable street-level optimization for routes. You can get more accurate drive times by factoring in real-world conditions, historical traffic data, and learned service times when calculating the most efficient and cost-effective routes.
Real time tracking
Keeping track of driver locations in real-time increases transparency, allowing better route planning and management. That's why modern dispatch software offers users the ability to get real-time updates from out in the field for every driver, truck, and order.
Here, GPS-tracking can help dispatchers designate the best routes and give drivers the most efficient driving directions. In this way, drivers are more productive while fleet managers and dispatchers are better equipped to deal with unforeseen changes during delivery. When you can spot exceptions from the home screen of your last mile dispatch app before those exceptions have inconvenienced the customer too badly, you do damage control right away to salvage the situation. Because you can also see everything that's going right, you don't have to worry that more and more fires are cropping up as you put out the one that you're immediately focused on.

Mobile communication and access
The highest level of accessibility is afforded by cloud-based driver mobile solutions. A smartphone, a web browser, and a driver mobile app are all an employee needs to get the job done.
Drivers can manage their routes through mobile dispatch apps, while dispatchers and fleet managers, and route planners can efficiently create dispatch routes from the comfort of their homes or offices. By empowering instant messages between the back office and drivers out in the field, dispatchers and drivers can exchange information easily, saving time and improving communication during the routing and delivery process.
Drivers should also be able to send automated updates on unanticipated delays while on the road, with dispatch being notified instantly of these delays. Thus, all parties involved in the delivery process are kept informed while the expected time of arrival (ETA) is updated throughout. In this way, mobile dispatch can decrease failed deliveries due the customer not being at home, and it gives you the opportunity to provide proactive customer service when not everything is going to plan.
Flexibility
An automated dispatching system can adapt to the ever-changing needs of your business. Your software should offer flexible scalability based on the needs and priorities of your operations. This is partially a matter of offering cloud technology that can scale with your usage, but it's also a function of ensuring that your features and functionality are configurable to your needs
For instance, if a particular product requires special handling or installation for delivery, advanced dispatch system software will offer interactive delivery and installation instructions to drivers. To remain competitive in your market space, the best delivery dispatch solutions provide you with the tools and resources you need to meet any future changes.
Usability
An advantage of modern dispatching solutions is their accessibility. A good dispatch solution features an intuitive user interface, enabling fleet managers and dispatchers to find the information they need quickly and easily.
When managers can immediately visualize relevant fleet data and actually take action based on it in real-time, they can assign delivery routes and manifests to drivers more efficiently and execute on their plans more seamlessly.
Here, it's crucial to find a solution that's actually designed around (and, again, configurable to) your needs. It shouldn't take weeks of training to get a route planner ready to create routes in a new system, and it shouldn't require jerry-rigging to put processes in place that reflect your real-world business conditions.
Improvements in customer service
You can improve your business's customer service meaningfully by leveraging delivery dispatch solutions. How? By utilizing AI and real-time operational data to create more accurate delivery ETAs. Simply put, when your customers know their ETAs and feel confident in them, they can be prepared to receive their orders on time. Not only do you get points for an on-time delivery (which helps boost customer loyalty), you also boost the customer's confidence for next time and thereby encourage repeat business.
Dispatching solutions can also provide proof of delivery functionality that confirms delivery to the customer via an electronic signature and pictures of the successful delivery or installation. This kind of auditable record helps ensure transparency even after the delivery has been completed.
Businesses can no longer afford to ignore the capabilities of modern dispatch solutions. With a tool like this, you can reduce operating costs, improve operational efficiency and enhance customer satisfaction. In this way it gives your organization a competitive edge in an increasingly competitive business landscape.