Fleet operators are currently facing a host of challenges. For one, it's hard to manage drivers who are constantly working long hours and driving from one state to another. Ensuring drivers' and assets' safety while keeping down operating costs is also a tough balancing act—and that's on top of making sure that all of your deliveries are on time.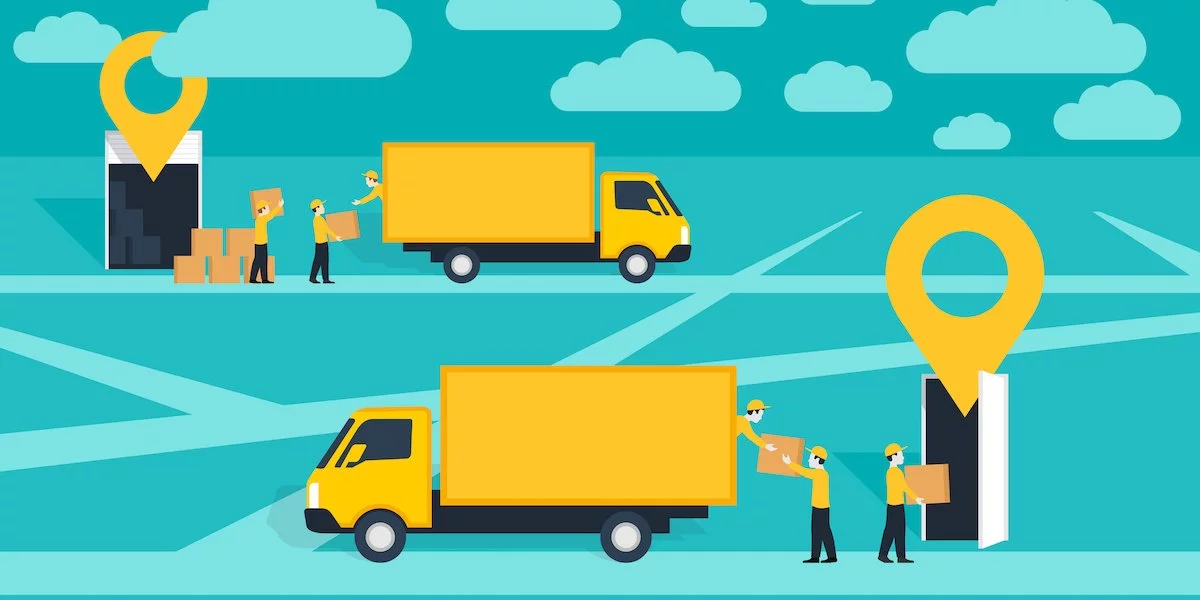 Gone are the days when these sorts of challenges could be managed by hand. Simply put, the operational challenges of running a fleet require the right tools; for many businesses, the right fleet dispatch software—something that can simplify routing and driver assignments—will be a key part of that toolkit.
Why Invest in Trucking Software?
The trucking industry helps facilitate one of the more popular ways of transporting cargo—for that reason, the industry is estimated to be worth more than $800 billion, and it accounts for 85 percent of all freight spending.
That said, on average, the industry loses around $16 billion a year due to empty trucks returning from deliveries. Meanwhile, driver pay and freight-hauling demand reached 20-year highs in 2018.
These statistics tell an interesting story: trucking is an industry that offers real opportunities for business growth—but most of the players in the field are a long way away from last mile optimization. This is where the right software solution can make a big difference.
What Are the Benefits of Fleet Dispatch Software?
Like we alluded to above, the right dispatch software offers many advantages to fleet operators. Here are just a few of those advantages:
Reducing Manual Labor
Matching drivers and trucks with delivery assignments is a labor-intensive task, taking valuable hours from dispatchers and other back-end office workers. If you can reduce time spent on the manual task of assigning drivers through automation, you can empower your team to focus on other higher-value tasks instead.
Improving Fleet Control Through Visibility
Smart dispatch solutions can help operators and managers gain control of their fleets by tracking statuses and locations with the use of interactive maps and GPS. Better visibility over trucks and drivers provides managers more control on where and when to dispatch drivers, as well as how to manage exceptions when they arise.
Gaining Agility
Better visibility, thanks to GPS integration, real-time order status updates, and interactive mapping can also help your organization respond to problems more quickly. After all, plenty of things can and will go wrong while drivers are on the road, and having real-time data on your fleet allows managers to identify problems before they've become unsalvageable. Real-time data also aids fleet dispatchers and managers in making proactive, well-informed choices in dealing with the identified problem. This results in both better exception management and reduced inbound customer call volumes.

Boosting Flexibility
The dispatch management process often becomes more complex as companies grow or expand, resulting in more operational complexities. But reliable software offers flexibility so companies can scale their operations. Advanced fleet dispatch software can adapt to meet the unique and growing requirements of fleet operators, e.g. by empowering dynamic route adjustments as things change on the day of delivery. If your software solution includes robust route optimization functionality, you can also stretch your existing capacity to cover increased volumes more easily (since you'll have cut out waste within your routes).
Increasing Customer Satisfaction Scores
Studies have shown that retailers are worried about increasing customer demand for fast delivery times and concerned about consumers' expectations for low-cost or free shipping. These days, reliable and fast deliveries are a requirement—not least of all because a large percentage of online shoppers will abandon their shopping carts if the company doesn't offer desirable shipping options. .
Luckily, having a dispatch system allows fleet operators to offer more shipping options and ensure accurate and reliable deliveries. Providing dispatchers, managers, and drivers with the right real-time information allows them to work together more seamlessly so they can provide excellent delivery services.
What Essential Features Should You Look for in Your Software?
Automated Scheduling
Manually assigning delivery tasks and routes is inefficient—but by implementing the right delivery route scheduling software, you can assign tasks in just a few minutes. Ideally, your solution can also help you identify the best-suited driver and truck for each delivery assignment (e.g. for services or installations that require specialized skills).

Order Tracking and Mapping
Order tracking and mapping are the backbones of any dispatch software. If drivers are able to automatically update the status of each delivery from out in the field—enabling dispatchers to get a live view of what's happening in the field—you can continually optimize over the course of the day and avoid disruptions more easily. Add in GPS integration, and you can more effectively monitor driver behavior, manage your assets, and ultimately improve efficiency.
Automated Notifications
Monitoring shipments in real-time is challenging, especially for large fleets. But this task is much easier with automated notifications. Like we saw above, having updates throughout drivers' shifts allows for easier troubleshooting and adjustments.
For example, your dispatch solution might notify you automatically when drivers are likely to miss their promised delivery times. You can then act quickly after being notified, and proactively make adjustments as needed—e.g. by sending a notification to the customer in turn, and potentially rescheduling with that customer for a more workable time window.
Mobile Access
Convenient and two-way communication is necessary for both drivers and dispatchers. Mobile accessibility provides drivers and dispatchers with access to on-the-go information like pre-assignment load detail and a way for easy check-in between drivers and dispatchers.
Having a mobile app also lets back-end staff such as customer service team members inform drivers of any issue pertaining to assigned deliveries. It also allows information sharing on shipment alerts, travel routes, and so much more. Simply put, all of the fundamentals that we've talked about above require a convenient driver mobile app that seamlessly connects them to dispatchers and customers. As a bonus, the kind of mobile app we're talking about can hugely reduce the amount of paperwork that drivers need to perform.
In the end, the right fleet dispatch software has the power to offer you better visibility and control over drivers and delivery vehicles, more flexibility, quicker and better-informed responses to the unexpected, and higher customer satisfaction. As competition gets stiffer, tools that help you gain these benefits will continue to be must-haves.