For service companies, dispatching is at the heart of successful operations. For businesses that perform installations, repairs, or other services, great customer service is highly dependent on the quality of their dispatching—since the right technician has to be deployed to the right job all the time.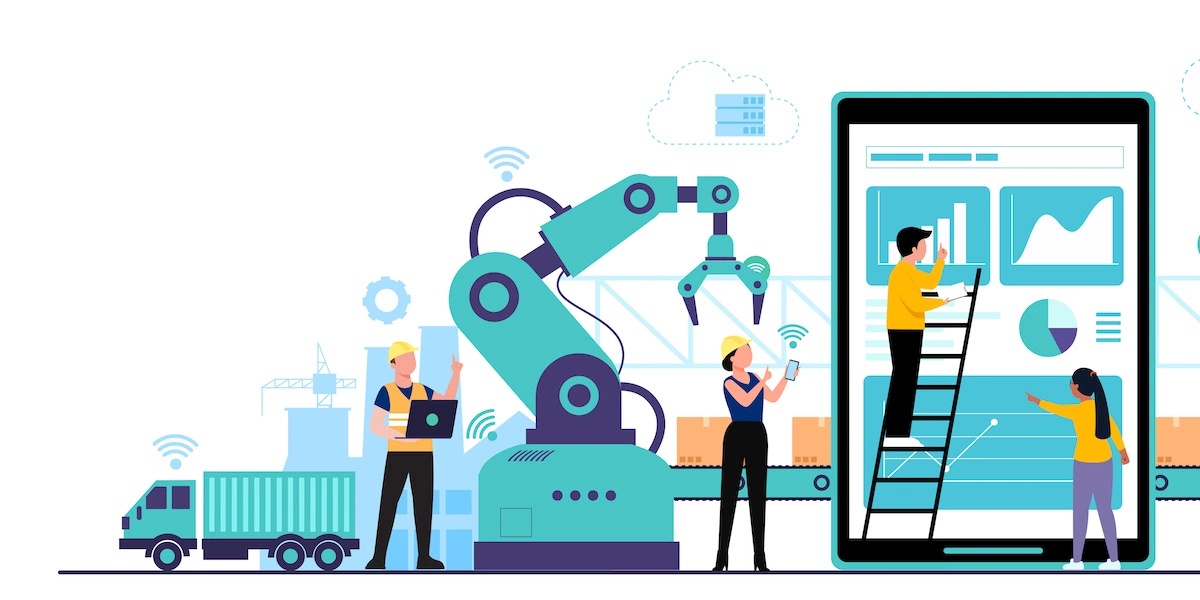 Ensuring efficient dispatching is especially important right now, given that these days quality customer experiences are a key element to building one's brand. Recent surveys show that two-thirds of consumers value customer experience more than price, while nearly half say that they will move to another brand after experiencing poor customer service.
Luckily, the right dispatch software offers a way to ensure smooth operations and efficient job scheduling, all while keeping all stakeholders—from dispatchers to customers—in the loop in real-time.
Dispatch software can offer a wide range of benefits, including connecting field employees to the back-office team, optimizing schedules, tracking metrics, and improving customer experience, to name just a few.
The Basics of Dispatch Software for Service Companies
Dispatch software for service companies needs to offer a number of key features to ensure that teams are mobilized and are working efficiently. Your solution should help you automate processes so you can ditch pen and paper and legacy technology and help dispatchers and other team members to focus on high-value projects or tasks.
For instance, your fleet dispatch software might route and sequence customer orders—factoring in driver and technician skill levels—and then automatically dispatch those routes to your drivers. This cuts out a cumbersome step for dispatchers, saving them time that can be more effectively used managing exceptions when drivers are already on the road, e.g.
Dispatching software can also offer automated customer communication features such as emails or text messages when technicians are on their way to homes and offices. In this way, the right solution can directly address customer experience.

Driving Business Growth with Dispatch Software
The right dispatch software improves efficiency and helps power growth in a number of ways:
Connecting Field Teams to Office-Based Teams
Connected, cloud-based dispatching software offers companies more flexibility and oversight by providing real-time communication among teams. Office-based employees like dispatchers can easily send technicians messages with any updates to their routes. At the same time, technicians can send automated status updates back to the centralized system, providing real-time visibility into each job. This ensures that every stakeholder involved is well-informed of the job status.
For example, technicians can be notified if the client is running late and can't make it on the original schedule. Or if there are gate codes required for technicians to enter building premises, then that information can be relayed easily by the office teams to the technician.
Optimizing Schedules
Manual dispatching can take many hours and makes last-minute changes almost impossible. Dispatch software, on the other hand, can assign the right technicians to the right jobs at the right time. It also allows companies to make changes on the fly in just a few clicks, eliminating the need for a herculean effort just to accommodate last-minute changes.
This means when a customer reschedules, the team can easily adjust the schedule or assign a different technician without causing havoc on the rest of the team's schedules and assignments. The right delivery schedule software also enables you to prioritize jobs so the technicians can be deployed to the most profitable assignees. Likewise, it optimizes schedules, which means technicians get to complete more jobs in one shift, thereby increasing revenue.
Metrics and KPI Tracking
Aside from boosting the daily productivity of technicians, the right software also helps you to continuously improve. Dispatchers, managers, and executives need to easily gain insights configured to their specific business requirements about every touch point on the chain. Are particular service types more profitable than others? Are particular technicians performing above or below average? Are you completing as many jobs per day as you plan? How quickly are you responding to exceptions that crop up in the field? When you can answer those kinds of questions, you can make data-driven decisions and improve your business's performance over time.
Route Optimization
Aside from automating and ensuring optimal job scheduling, service companies must also provide the most cost-effective routes to their teams to achieve optimal efficiency.
Here, AI-powered software can offer robust route planning and optimization features, allowing businesses to ditch the use of spreadsheets and manual planning, or any legacy routing software you may be relying on. Route planning and optimization help find the best routes by taking into consideration various factors such as availability of drivers, historical traffic patterns, and other real-world conditions affecting travel times. Route optimization enables technicians to get to more destinations every day.
Route optimization along with automated dispatching enable firms to make the best scheduling decisions according to technician availability, job priority, location, number of assigned jobs, and more. Intelligent route planning, courtesy of the right software, also enables you to improve the accuracy of the time estimates you provide to your customers. When your technicians are able to arrive on time consistently, you can build trust with customers, improve the strength of your brand, and ultimately retain more business.
Higher Customer Satisfaction
We've already alluded to the power of accurate ETAs for improving customer experience, but how else can the right last mile dispatch solution impact customer satisfaction?
Customers now demand information in real-time. That's why the right software automates how companies communicate to their clients by sending text or email reminders when the technicians are en route. It can also send other useful information to the client such as the technician's profile and photo so they are well informed of who will do the service.
Thanks to GPS tracking and automated status updates, businesses can provide customers with real-time travel information. An advanced solution also can send out a link to a survey to customers to ask them for their feedback. All this helps businesses improve their customer satisfaction scores.
Dispatch software for service companies can help optimize routes, boost productivity, improve customer satisfaction, enable data-driven decisions, and achieve faster and better growth. The trick is just to choose the right one.