The world of home delivery has been evolving gradually in the last few years, but nothing prepared businesses for the revolutionary changes that took place in 2020 and 2021. As more consumers shopped online, many businesses began to embrace an agile dispatch delivery management system. Now more than ever, a reliable delivery management solution is one of the keys to satisfying customers' demands for quick and reliable shipping and easy access to order statuses.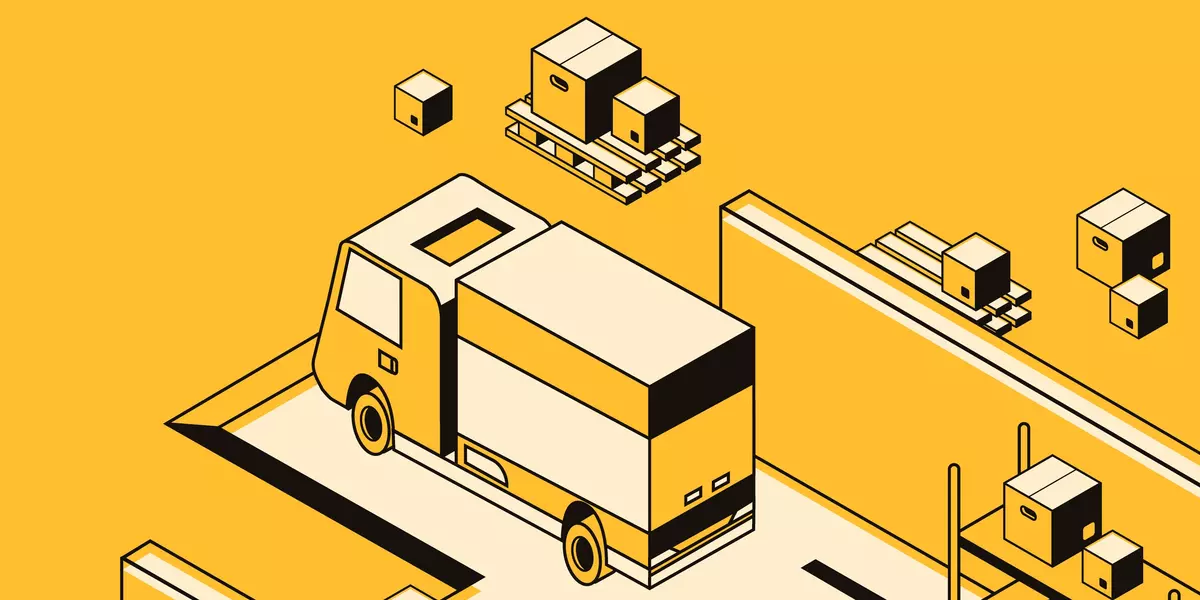 Regardless of size, businesses need efficient delivery management software to pave the way for improved logistics management and higher customer satisfaction. Basically, if you're running a business and you intend to be highly competitive, finding the right delivery management system is non-negotiable.
What Is a Delivery Management Solution?
A delivery management solution is a tool used by fleet operators and managers to plan, schedule, manage, and optimize complex delivery scenarios. At heart, it should offer a centralized platform that connects everyone involved and centralizes the right data to ensure transparent, fast, and efficient deliveries. This might encompass various functionalities such as automated dispatching, route optimization, scheduling, electronic proof of delivery, and customer support, among others.
Delivery management tools will pick up where point of sale and warehouse management leave off. Once you're ready to get a customer's order to their door, your delivery management solution should be the centralized technology hub for making that happen efficiently.

The Benefits of Delivery Management Software
Delivery management software is meant to improve delivery operations regardless of the business's size. Since the last mile is inherently complex and inefficient by nature, the right software solution has the potential to offer a huge improvement over more old-school, less digital methods of delivery planning. Below are the specific benefits enterprises can reap from using this kind of software:
Automation and Streamlining
A delivery management system helps businesses eliminate unnecessary manual steps in their delivery workflows by automating various processes. These include dispatching, scheduling, and routing.
The old way of delivery management relied heavily on spreadsheets, phone calls, and hours of manual labor. A software solution that streamlines the entire delivery management process can reduce that manual effort and offer fleet managers more clarity on the fleets' performance.
Route Optimization
Your delivery management solution should also find the most optimal routes for fulfilling orders, such that you can maximize the use of their delivery vehicles and drivers' shifts. It should determine the fastest routes by taking into consideration various constraints such as geography, traffic conditions, driver availability, and weather conditions, to name a few. Route optimization saves businesses time and resources, allowing them to meet their goals more consistently.
Real-Time Tracking
Fleet managers should be able to track the whereabouts of their drivers and the statuses of orders in real time as the day of delivery unfolds. Manually tracking drivers is both expensive and time-consuming—in contrast, an efficient delivery management system offers fleet managers accurate and real-time information on their drivers on the road.

Visibility on the drivers also helps managers deal with unexpected delays due to weather-related conditions, vehicle breakdowns, sudden road closures, and so on, allowing fleet managers to adapt in real time.
Efficient Order Management
Having full visibility into the end-to-end delivery process also makes the order management process more efficient. When you can track the entire last mile at the level of individual orders—tracking and managing order exceptions like late, failed, or cancelled deliveries as you go—you can be truly proactive in your customer service and maximize the value of every delivery run.
Improved Communication
Strong communication is an essential ingredient in providing a great delivery experience to customers. The right delivery management solution strengthens the coordination among all stakeholders. Drivers are kept well-informed about each order assigned to them while customers are provided real-time notifications and alerts about the delivery of their orders.
Centralized Data
Automating the delivery management process means letting go of manual data entry and eliminating hundreds of phone calls every day. It also eliminates the likelihood of discrepancies and errors, which are typical of manual delivery management. In this way, delivery management software cuts the company's operational costs and saves the business both resources and time.
Better Business Insights
Enterprises need to gain critical business insights in order to grow their businesses. This means having access to data that offers insights into trends and patterns. Delivery management tools therefore need to offer robust reporting and KPI-tracking functionality in order to provide decision-makers with the context they need.
Improved Customer Retention
Customers' demands are evolving as the on-demand economy continues to rise. Consumers these days want same-day deliveries and automatic notifications and alerts. Businesses must then rely on their delivery management software to ensure that these demands are met. Your delivery management solution should offer more delivery options and keep customers in the loop about the status of their orders. This, in turn, increases patrons' loyalty to your brand.
Customers will keep on coming back if your company offers them robust customer support, regular updates, and on-time and accurate deliveries. Delivery management software will ultimately create a strong bond of trust with customers, which is an absolute must for long-term sustainability.
Choosing the Right Delivery Management Solution
Of course, choosing a delivery management software provider is no walk in the park—especially given the number of products and vendors on the market these days.
You should keep in mind that not all software is created equal. Here's a guide on what to look for when purchasing a delivery management system:
Artificial Intelligence
Delivery management software that's powered by artificial intelligence offers more benefits to companies. Artificial intelligence, for example, is beneficial in finding the best routes as it gathers, records, and analyzes data to improve its estimates over time. This can help you improve your ETAs and thereby improve on-time performance.
Streamlined Technology
The goal of any transportation-related solution is to improve operational efficiency. Sadly, not all software meets this goal. Hence, companies must choose one that can optimize routes, provide real-time visibility, automate dispatching—all in one place. If you're stuck with a patchwork of different solutions, you'll never capitalize on the efficiency gains that each one promises.
Easy Integration
Increased collaboration is necessary to ensure smooth workflows among teams. However, some solutions can't be integrated with others, which means it's all too easy to wind up with fragmentation and data silos. Look for something that can easily work with your existing point of sale system, warehouse management system, etc. In this way, you can be sure you're getting something that can be an integral element of your technology for many years.