Your business's efficiency in last mile operations is crucial—especially since the final mile offers customers a glimpse of your company's commitment to meeting customer expectations and needs. Simply put, the last mile can make or break a brand's reputation.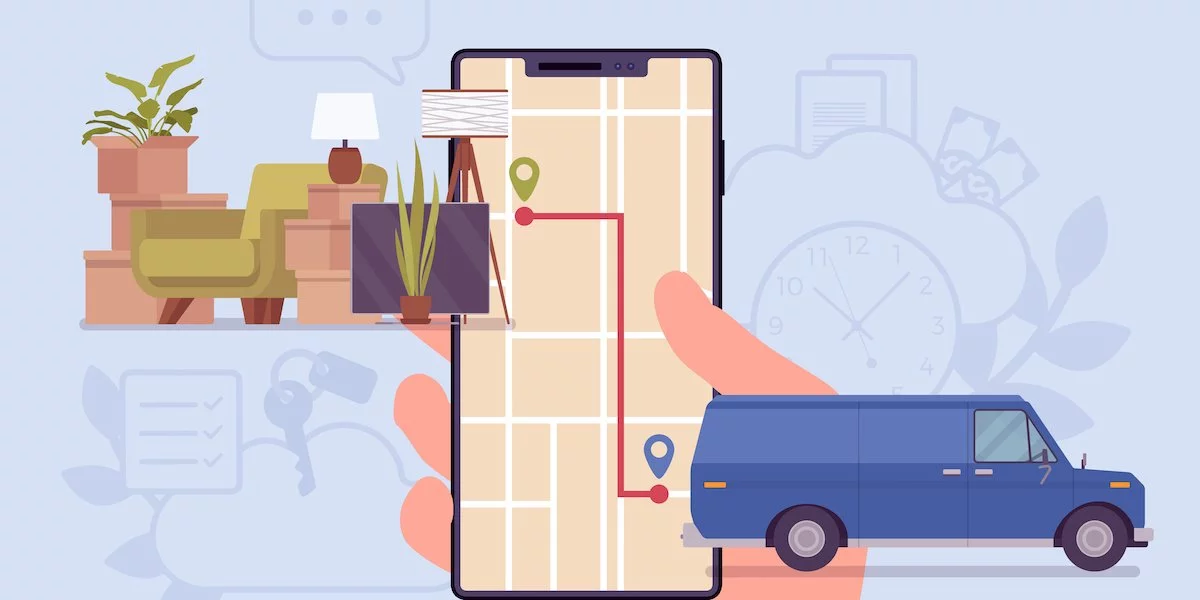 Unlike giants like Amazon, most enterprises can't afford to invest huge amounts of money in their last mile logistics. But this doesn't mean that smaller enterprises can no longer thrive in a competitive landscape. You can still provide their customers with a great delivery experience if you can effectively ensure last mile shipment visibility.
What Is Real-Time Shipment Visibility?
Real-time visibility is an organization's ability to trace and track each order and delivery in real-time. The tracking starts from the time the goods are picked up by the driver, regardless of whether in-house or a third party, and until the order reaches the end customer. In practice, this looks like dispatchers receiving live status alerts, tracking trucks all along their routes, and spotting exceptions quickly and easily.
Real-time visibility is achievable even for small and medium enterprises. The right technological solution can help businesses stay on top of each order they send out, allowing them to identify issues and take proactive steps to address them.

Why Real-Time Visibility Is Important
Tracking packages in real-time is more important than ever for several reasons:
For one, the final mile accounts for more than half of the business's total shipping costs. Plus, lost packages or delays can also hurt business and turn away customers. E-commerce patrons, after all, can be ruthless—modern consumers often refuse to patronize (and even leave disparaging online reviews of) brands that failed to provide them with exceptional delivery services.
Below are some numbers to consider:
94 percent of shoppers blamed the retailer when they had a bad delivery experience
47 percent of shoppers will refuse to patronize the same brand following a poor delivery experience
Indeed, improving last mile operations and customer delivery experience is a must. And real-time tracking lets businesses solve delivery issues before the customer knows about it.
Just consider the effects of having the ability to take steps like sending a same-day delivery replacement to satisfy customers, or sending proactive updates to customers when there are delivery delays. Real-time visibility allows businesses to manage the expectations of customers when any unexpected events like extreme heavy traffic, sudden downpours, or vehicle breakdowns happen.
Tracking drivers and delivery vehicles also enhances the delivery experience. When customers can see the real-time status of their deliveries, they feel more empowered.
Key Considerations in Last Mile Shipment Visibility
Finding the right last mile solution is crucial to gaining full visibility over packages, drivers, and delivery vehicles. But how do you know if you've found the right solution? Below are key considerations for figuring that out:
Smart Tracking
A robust last mile solution will help you create a more transparent delivery process by providing both the business and its customers real-time status updates. Allowing customers to see where their packages are anytime and anywhere offers them confidence and builds trust for the brand.
For the business, knowing where the drivers' exact location is provides fleet managers and other backend employees more control over the delivery services. In order to make this possible, the right solution will create connectivity between drivers and dispatchers via a driver application that enables easy status updates without requiring phone calls.
Reporting and KPIs
A feature-rich solution lets businesses visualize different key metrics such as on-time rates, service time, distance traveled, success rates, feedback scores and so much more. Your solution should also allow for easy segmenting or filtering of data where users can filter according to the hour, day, week, or month or based on driver or teams. When you can see how the last mile is unfolding at a quick glance, you can take proactive steps to smooth out the process and reduce disruptions.
Customer Feedback
It's always beneficial to get customer feedback, since it can help you improve workflows. Any solution you're considering should pave the way for customer-centric services—including giving customers a way to provide reviews or feedback about the delivery services they just experienced.
Easy Integration
Disparate, non-integrated solutions won't do much in enhancing real-time visibility. If your dispatchers constantly have to flip between three different applications to gain the information they need, it's impossible to stay on top of exceptions. Last mile tools should allow for easy integration with other enterprise solutions—the better to reduce friction and speed up decision-making.
Data Analytics
A useful last mile solution should also provide automatic data management and analytics so that fleet managers or dispatchers can easily see the status of deliveries, utilization of assets, the performance of drivers, and the ratio of failed deliveries to successful ones.
Data analytics provides management teams with more clarity into business performance and opportunities for growth. Likewise, it empowers dispatchers to take proactive steps in eliminating possibilities of missed, failed, or delayed deliveries. Most of the benefits of visibility are tied to real-time use cases, but the ability to analyze intelligence after the day of delivery is crucial in the long run.

Optimized Route Planning
Of course, the value of visibility depends on what you're gaining visibility into. When most things are going right, most of your deliveries are on-time, and most of customers are reasonably happy, visibility helps you to pinpoint the areas where you need to devote your attention.
But when everything is a mess, visibility just gives dispatchers, managers, and end customers a reason to worry. This is why it's important to pair visibility with accurate and precise delivery planning. In other words, it's important to combine your real-time visibility with powerful route optimization.
Route optimization is crucial in reducing the total delivery time by finding the most efficient and fastest routes. Optimizing routes requires you to consider a variety of factors, like vehicle capacity, location, traffic, and time, among others. Once you have a strong routing foundation, you can make last-minute changes in assignments by providing drivers real-time updates.
Beyond new consumer demands, businesses also have to deal with more intense competition these days. Last mile operations also account for a large chunk of shipping expenses and can either help the business win more customers or lose loyal ones.
One of the ways enterprises can thrive despite these challenges is to ensure shipment visibility. Tracking deliveries in real-time allows businesses to effectively manage the final mile and provide a great customer experience. Fortunately, advanced solutions are out there that can help companies stand out among the competition.