Last mile logistics account for around 41 percent of the total operating costs of the supply chain and 53 percent of overall cost of shipping. Simply put, businesses spend around half of both supply chain and shipping expenses on final mile delivery.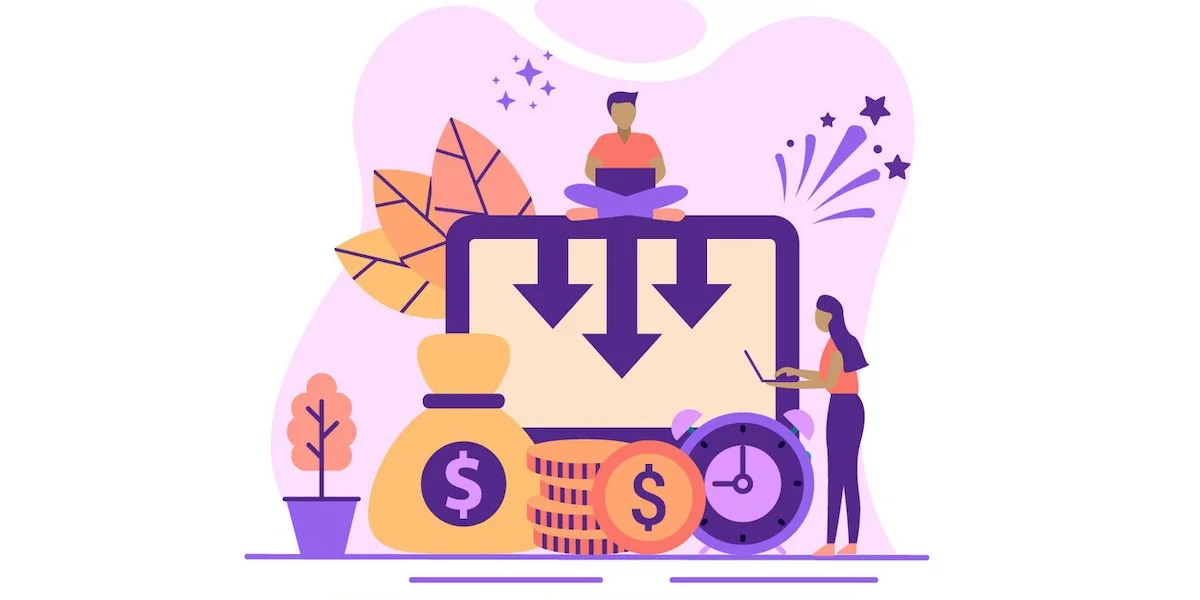 As such, it's obviously imperative for businesses to get serious about last mile delivery management. One study revealed that a business' profits could decline by 26 percent in three years if it failed to optimize the last mile. Anyone who handles last mile deliveries must find new strategies and implement logistics optimization best practices to cut down inefficiencies to improve profit margins.
What's Driving Last Mile Delivery Costs Up?
There are several reasons why last mile logistics cost so much.
Return, claims, and damages:

Businesses utilizing LTLs for their last mile instead of leveraging typically will have a higher number of damaged goods, which require costly reverse logistics and processing—but this is a problem that exists even when you have dedicated carriers. Damage during shipping is a fact of life, but businesses can mitigate it by improving their visibility and efficiency in both the process and the shipments themselves.
Wasted resources: If your last mile deliveries are chaotic and difficult to track, it becomes virtually impossible to maximize your truck and driver capacity. If you can't respond to new or changed orders quickly, you're likely to wind up with higher costs per delivery (since you can't maximize the number of deliveries per route),

and

a host of inbound calls from irate customers—taking time away from staff who could be adding value elsewhere.
Failed deliveries: When delivery windows are long and imprecise—and when customers don't know when to actually expect deliveries—the odds of a customer-not-at-home situation are much higher. When that happens, you either need to reroute that delivery to a later stop on the route, or deal with the costs of bringing the order back to the warehouse and storing the goods for another day.
Fuel costs and other expenses: Okay, fuel costs, fleet maintenance and repairs, etc. are just a fact of life. But if your routes are inefficient, you'll wind up driving a greater number of miles than necessary and thus increasing all of those costs.

Logistics Optimization Best Practices for Last Mile Costs
The above may sound a little dire. But luckily, there are last mile logistics optimizations companies can leverage to lower their costs.
1. Provide customers with more delivery options
This might sound paradoxical—but the more you empower your customers, the more likely you are to get the delivery right on the first try. Customers have different needs. Some are willing to pay more for shipping fees as they need their orders quickly, while others are willing to wait a couple of days to get either a discounted or free shipping.
Likewise, customers have their schedules. For example, a customer might have very limited availability during the day to await an order. Sure, they'll make time as best as they can for their scheduled delivery window, but it may mean that even a delay of five minutes could cause a failed delivery. If, on the other hand, you were able to offer a set of dynamically optimized options for the customer to choose from, they may have been able to find a better option.
As such, businesses should offer more delivery options to help them reduce last mile costs. Letting customers choose their delivery time windows, for instance, can help cut the number of failed or missed deliveries.
2. Optimize routes
The cost of delivery goes up when drivers travel longer distances in between drops. It is for this reason that route optimization is important in keeping last mile costs down. The right route optimization solution will find the best routes for each delivery run, taking into consideration various constraints such as time, distance, driver capacity, location, and traffic.

Route optimization also is key in managing on-demand deliveries. This kind of technology can empower dispatchers to change and re-assign delivery routes and inform drivers about the changes in real-time. The result is that capacity is better utilized and your fuel and labor costs per delivery go down.
3. Get to know your customers better
It's essential to know your customers better, especially the unique aspects of their businesses and their homes. Do the customers' drop-off points have cramped staircases or tight corners? What about dogs that have to be corralled before the delivery driver shows up. These are some of the data points you can gather to plan last mile deliveries more efficiently.
4. Leverage real-time visibility
Keeping track of fleets, drivers and packages is a must. Why? Because it empowers you to provide your customers with reliable and accurate expected time of arrivals (ETAs) as the delivery day unfolds. Tracking also provides real-time data, which customers can use to plan for their coming deliveries and dispatchers can use to spot exceptions
If you can send them customers automatic updates indicating the real-time location of the driver, you can reduce failed deliveries. Plus, you can also reduce the number of customers calling your customer service teams asking for updates.
5. Auto dispatch
Manually assigning deliveries and dispatching drivers are time-consuming tasks and are also prone to error. After all, dispatchers cannot account for the many factors affecting delivery times in determining the best-suited driver for each delivery.
In contrast, leveraging auto-dispatch technology allows dispatchers to find the right driver for each new assignment. Dispatching the right driver at the right time and place will help reduce operating costs.
6. Capture proof of delivery electronically
Capturing proof of delivery gives you a clear record of who signed for the package, when the drivers delivered or where they were dropped off. Giving your drivers the ability to capture signatures, photos, notes, and more paves the way for better records management on deliveries. This, in turn, will provide you with the data your company needs in identifying pain points, verifying delivery, and improving your last mile operations.
Last mile logistics may be costly—but there are best practices your company can adopt to reduce costs. Technology plays a crucial role in optimizing last mile costs, and the right solutions have the power to allow your business to gain real-time visibility, optimize routes, capture proof of delivery, automate dispatching and assignment, and reduce paperwork. The result? True, end-to-end logistics optimization.