More than half of American companies say that last mile delivery is the most inefficient aspect of their entire supply chain. And the final mile is getting even more complicated given the effects of the COVID-19 pandemic.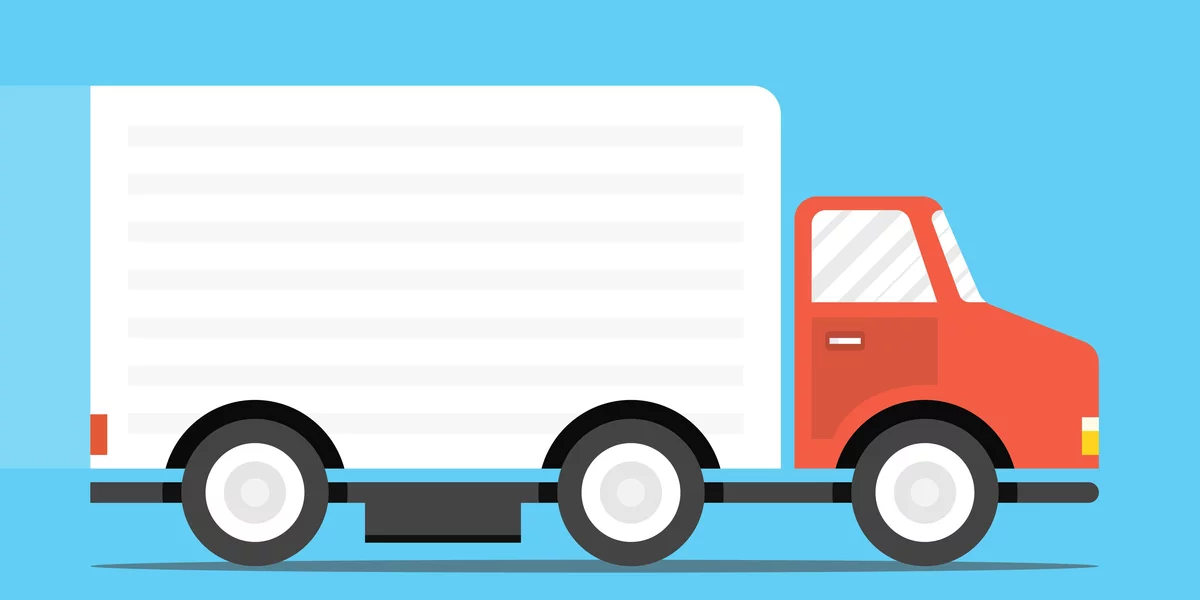 Fortunately for businesses, there's a solution to address the many challenges of last mile delivery operations. This post will tackle how to adopt the right delivery software for small businesses so you can improve your final mile delivery operations, plus what to look for in that delivery software.
Understanding the Current Challenges of Last Mile Delivery
The emergence of the coronavirus created major disruptions and even added more pressure to enterprises across the board. Businesses with last mile delivery operations must be well-versed in the challenges they face in 2021 in order to better appreciate the importance of trucking software for small fleets.
Costs
Dropping off packages door-to-door is quite expensive even if customers pay for shipping. Small businesses have to shell out funds for gas, drivers, fleets, and maintenance and repairs. Plus, failing to meet promised delivery windows can result in expensive missed or failed deliveries. On average, each failed delivery can cost more than $16. For smaller companies, these costs can hit hard.
Volume
Businesses are experiencing a surge in volume orders as more consumers shift to online shopping. However, small enterprises are having a hard time juggling their higher delivery volumes with their current delivery processes. Investing in new trucks to meet higher capacity is risky, but outsourcing more of your deliveries has its own downsides. And some businesses simply don't have the structures in place to easily handle the higher volumes, which results in more inefficient operations.
Unpredictability
There are plenty of elements affecting the transportation of goods to the end-user. Some of which are difficult to predict, such as vehicular accidents, sudden unfavorable weather conditions, road closures, and roadside emergencies, to name a few. This is to say nothing of the unpredictability of future demand. It all creates an environment in which new capital expenses are difficult to justify.
Ensuring Safety
Businesses also have to find ways to deliver packages without compromising their employees and customers' safety. In the past, this might have been a matter of monitoring ELD logs, ensuring that regulations are being met, and staying on top of fleet maintenance. In the midst of the pandemic, however, this isn't enough: businesses of all sizes need to make investments in protective equipment and pivot to contactless delivery wherever possible.
Tighter Delivery Windows
On top of all of this, one of the biggest challenges facing enterprises is ensuring that they meet the promised delivery windows. Unfortunately, consumers are no longer satisfied with a long delivery timeframe and instead expect a precise expected time of arrival (ETA). An 8:00 am to 5:00 pm ETA won't cut it anymore. You need to provide a smaller delivery window, and actually deliver within that window—or risk losing customer loyalty.
How Delivery Software for Small Business Can Help
The right delivery software helps small enterprises overcome the challenges of last mile deliveries by connecting the drivers with back staff employees, optimizing routes, automating manual processes, empowering real-time tracking, and much more.

Below are critical features of delivery software that businesses must consider.
Asset Management
The operations or dispatch manager has the burdensome task of going through the driver's schedule each day and matching available trucks and drivers to deliveries. Plus, they always have to go after drivers to find out if everything is within plan.
Determining the volume and units for delivery for each driver and vehicle manually is a labor-intensive process—and despite the many hours of labor, vehicles are often still not being utilized properly.
If you're managing fewer assets that a large 3PL, for instance, the inherent complexity here is somewhat lower—which means that, while asset tracking is a necessity, cost considerations will play a huge role in determining whether a particular solution is worth it.
Automated Scheduling
Similarly, it will take dispatchers or managers many hours to plan for the drivers' delivery assignments. Determining the right driver for the right assignments manually is laborious and prone to human error. The problem is worse if one is handling on-demand deliveries as it will take many calls before a dispatcher can find the best available driver for the new order. Thus, a delivery system must have automated scheduling features, which will be responsible for creating each driver's schedule. This saves valuable time, which can in turn be leveraged towards more valuable tasks like proactively keeping customers happy.
Real-Time Tracking
Driver communication has always been a real sticking point, no matter how many trucks are in your fleet. A delivery solution worth its salt should provide dispatchers with real-time visibility on their fleets and actual data on the miles travelled. Having real-time visibility on drivers helps companies offer their customers shorter delivery windows and more accurate ETAs.
Route Optimization
It takes human route planners many hours to manually plot routes for drivers to follow. Even then, the routes they come up with still don't consider real-time constraints affecting delivery times. On the other hand, software that can optimize routes will provide the best routes after considering many constraints such as weather and road conditions, latest traffic and road closures, to name a few. As such, last mile delivery route optimization is key to timely deliveries. For smaller companies, it may also be worth seeking out cloud-based optimization software, since shelling out for on-premise computing power can require large upfront investments (so say nothing of high total cost of ownership).
Easy Integration
Small businesses use other enterprise solutions to get their jobs done every day. And it would be a nightmare if they got a delivery solution that couldn't be integrated with current systems in use. It's best to find a delivery software for small businesses that can easily be integrated with present enterprise solutions so the businesses won't have to phase any of them out—or worse, spend countless hours manually accessing and entering data between two systems that can't communicate.
Comprehensive Visibility
It's hard for enterprises to figure out the inefficiencies of their processes without proper data. But a delivery management solution that allows executives to see all the delivery events and generate comprehensive reports will empower management to come up with data-driven decisions. In short, when you can easily access the information you need, when you need it, you can be more agile and more proactive. For smaller businesses that might be trying to keep pace with the delivery capabilities of larger companies, this level of agility is absolutely essential.