The last mile of the supply chain is crucial. Ultimately, it is how products reach the customers who need them—and considering that the number of people who shop from their homes is increasing, it's also a big part of how people interact with your brand. That's why delivering on-time is more essential than ever.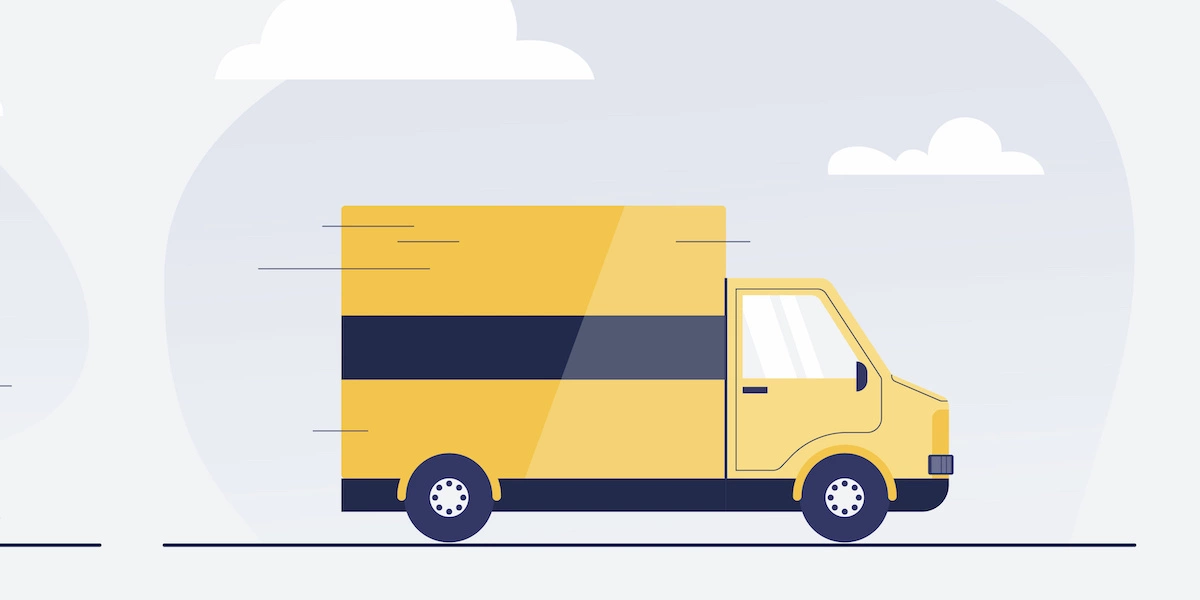 All the above makes last mile delivery the new ground zero for competition, and it's now an arena where you can set yourself apart from the competition. Consumers expect outstanding customer delivery experience—and companies that provide this service exceptionally will win customers.
That said, to meet these new high demands you may need to change how you manage your fleet operations. You won't be able to move forward quickly enough if you don't adapt to the new dynamics of the market, and that means finding the right final mile software solution.
Understanding Increased Consumer Demands
As odd as it may sound, your customers want more control over how you deliver their orders.
The modern consumer wants to be involved in last-mile delivery, from where and when to drop off the package, how much the delivery will cost, and how long it will take to deliver. So, how does that affect you?
Your customers are looking for speed, for one. Nobody wants to wait to receive their orders anymore.
According to research, more than half of US customers prefer same-day delivery over any other time delivery option. Same-day delivery is now a standard option that shoppers expect when checking out.
Besides deciding when you will deliver, customers want more choices when it comes to where to receive the package.
In response to COVID-19 pandemic, several solutions were developed, including in-store delivery, click & collect, and curbside deliveries. Some customers expect their orders to be delivered to the trunk of their vehicles or lockers, or left at their doorstep—while others still want the traditional white glove delivery service, especially for items like furniture and appliances.
Of course, it becomes even harder to sustain the cost of last mile delivery when you include additional customer demands like free or cheap deliveries, 1-2 day turnarounds, and live order tracking. There are no ways to make final mile delivery operations work at scale unless you find an efficient means of planning, scheduling, and executing deliveries.
How Final Mile Delivery Software Helps You Scale
If you intend to keep up with the competition, optimizing last-mile delivery logistics is crucial.
Investing in final mile delivery software must be at the heart of your overall strategy, such that you can optimize delivery operations and scale them cost-efficiently. Here's how the right software helps you scale:
Automation
The right software enables you to streamline delivery planning and management, making it easier for you to scale your delivery operations. When scaling up your capacity is top of mind, one of the most important ways that a software solution can empower you is by automating important last mile workflows.
It is possible to automate a wide range of delivery processes and operations with software including the following:
Route planning and scheduling
Dispatching of drivers
Monitoring of drivers
Report creation
Data collection and storage
Customer communication/order tracking
Other back-office processes.
Route Optimization
Simply put, last mile deliveries naturally produce a lot of waste. Luckily, your fleet's output can be scaled up by optimizing delivery routes. At the same time, you can reduce the resources being wasted across your operation.
Route optimization helps you find the best routes for all delivery points. How? By factoring in different variables affecting delivery times such as traffic patterns, service time expectations, driver speed factors, order priority, and vehicle capacity, to name just a few.

With a robust, AI-powered route optimization feature, your final mile delivery software can take all these parameters into account to help you quickly and easily find the best route. This helps you maximize your resources utilization, regardless of fleet size. And instead of using fixed routes, you can change them dynamically according to new or changing data, allowing you to cut down operating costs even more.
In this way, you can increase the stop density of your routes. Plus, you can reduce the cost per delivery by increasing the number of stops per route while decreasing the driving time.
As a result, your deliveries will be faster and more affordable—in other words, customers get their goods delivered more quickly and at a lower cost.
Same-Day Delivery Options
Delivery speed has become the most valuable commodity in last-mile delivery. When a customer buys an item, they want to receive it almost immediately. If you want to grow and profit, offering fast delivery is the way to go. Thus, same-day delivery is the answer.
The right logistics software can be crucial in this area. First of all, it can help you identify waste, making your operations more efficient over time. And it can also speed up planning processes to make same-day deliveries more feasible. Here, it's crucial to have a SaaS solution that can route thousands of stops in seconds, rather than a legacy solution that might take hours to spit out adjustments to existing routes.
Accurate Deliveries
It's important to maintain the integrity and accuracy of your last mile delivery service regardless of how many orders you fulfill. If you promise to deliver a package by a specific time and date, then you must deliver it exactly as you promised your customer. Keeping your promises means delivering value and a positive customer experience.
In order to achieve this goal, you need a robust last mile delivery software solution that can create a better delivery schedule that works for both your customers and drivers. The right software can also be used to provide customers with links that will enable them to view the precise expected time of arrival (ETA) for their order once the truck has started moving.
The result is a reduced chance of missed deliveries, plus a more transparent, predictable last mile delivery experience.
Again, last mile delivery has become a very competitive arena. If you want to be ahead of the pack, it is vital that you adopt a last-mile delivery strategy and invest in tools that enable you to grow and scale your operations efficiently and cost-effectively. Using modern final mile delivery software solutions to scale is the best way to meet these expectations, so you can go the extra distance in improving and scaling your last mile delivery services.