In the construction industry, completing projects either ahead of the schedule or on time will save all stakeholders involved money. For the construction firm, timely or advanced completion means being able to focus on other projects or take on new ones. Thus, contractors are always looking for various ways to finish projects quicker. Indeed, the construction industry remains a highly competitive one despite the recent market boom. Players are seeing shrinking profit margins as many contractors have to get extra-competitive to get a good share of the market.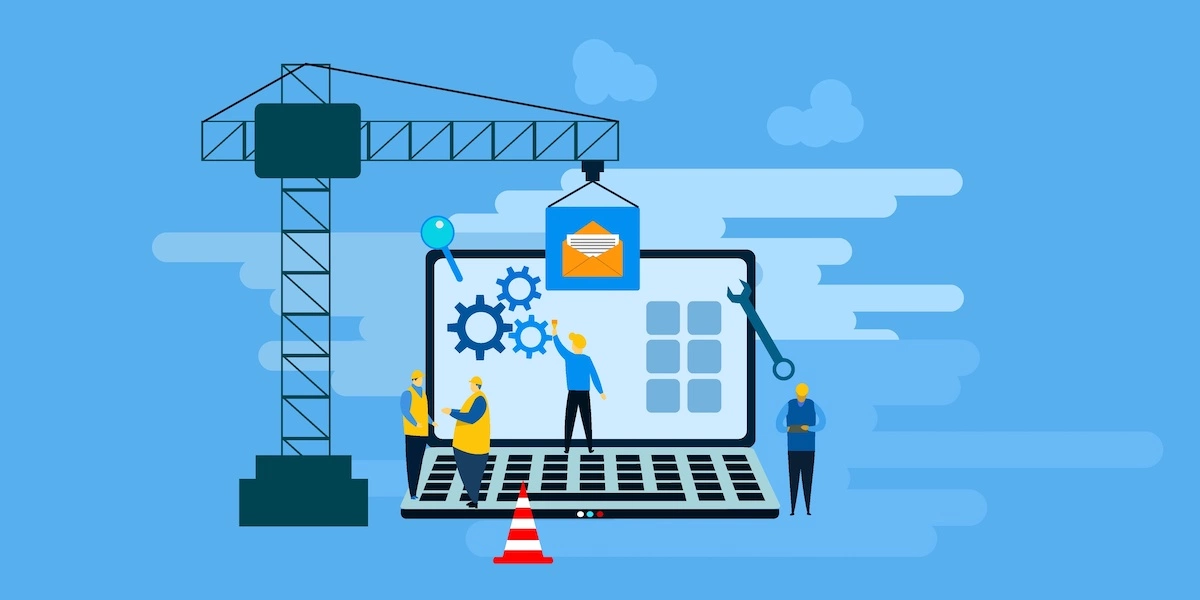 And yet, only around 25 percent of construction projects are delivered within their original deadlines. One major reason? Lack of efficiency including late building supplies deliveries. To wit, one recent study revealed that the majority of direct labor time for large construction projects are typically spent on planning how to get the work down, taking breaks, traveling to and from the construction site, and waiting on the delivery of materials and equipment.
Delays of all kinds are often due to the lack of communication—and delivery delays are no different. Even when contractors are coming to a pickup site to collect goods themselves, there's still the potential for a traffic jam at the warehouse or store wasting their time. This all might sound like a challenging environment, but if you're in the construction/building supplies delivery field, it's actually rife with opportunities: if you can find a way to communicate proactively about deliveries and ensure high visibility and on-time performance, you can gain a serious advantage in the marketplace.
That's where building supplies delivery optimization comes in.
How Building Supplies Delivery Optimization Helps
No contractor wants to experience project delays due to the lack of materials. By implementing the right last mile software, your company is better equipped to offer your customers quick and seamless building supplies deliveries, which means you're in a much better position to keep your customers happy.
Here's how the right building supplies delivery solution can benefit both suppliers and builders:
Time savings for customers
Builders can boost their construction team's productivity with the help of delivery optimization. This is because they can get the materials and supplies they need to be delivered quickly, which means that workers get to work continuously rather than idle and wait for supplies to arrive. When you can provide this kind of value for a customer's operation, they'll be quick to thank you with their continued business.
This effect is even more powerful if your software gives you the capabilities to plan same-day or next-day deliveries with relative ease.
Maximize labor hours
Many project or construction managers will send a member of their team from the construction site to fetch materials from the supplier. When you can ensure that pickup orders will be processed quickly and efficiently—such that contractors can simply place a call, head for your store, and be confident that their order will be ready with minimal waiting—you can help power more cost-effective use of labor for your clients, as the workers get to work on the tasks they were originally hired for.
Just-in-time delivery
Contractors typically try to minimize the risk of having an excess inventory of building supplies. Many construction firms are employing the just-in-time delivery model to cut down expenses associated with having extra inventory as well as minimize the risk of the supply materials being stolen or damaged—but it takes a robust delivery management solution (one that can produce incredibly precise time-window estimates for all deliveries) to make that possible.

Lower operating costs
For building materials suppliers, optimizing routes help cut down their operating costs by reducing missed and delayed deliveries, improving operational efficiency, maximizing fleet capacity, reducing fuel consumption, and minimizing distance traveled by drivers.
Better asset utilization
Construction supplies delivery is more complex than most other industries. For one thing, building supplies differ in shape and size. Plus, some materials need special handling. But the building right supplies delivery optimization tool can help allocate the right vehicle type for the right supplies and materials, delivery requirements, geographic zones, and other business constraints so suppliers can maximize the use of their assets.
Increased efficiency
Route optimization can increase the building material manufacturer or suppliers' operational efficiency significantly. It can help maximize route density as well as help ensure that delivery requirements are well coordinated with the right vehicle type. This, in turn, keeps costs manageable.
Order tracking and self-scheduling
Many contractors prefer specific times and dates for their deliveries and want to have the ability to track their orders in real-time. An advanced last mile delivery optimization tool allows customers to self-schedule their deliveries as well as track them from the moment the materials leave the dock until they are delivered. This kind of tool can also allow you to proactively send ETAs and other delivery alerts so that contractors can effectively plan around predictable deliveries.
Delivery documentation
The right software can also help you effectively document each delivery with clear proof of delivery. With a solution that can capture proper delivery documentation such as photos, videos, signatures, and notes, you can make fully auditable deliveries the default. This can have a huge impact on return management, thereby helping to power serious inventory shrink.
Pickup logistics
An advanced building supplies delivery optimization tool should also offer pickup logistics optimization to maximize efficiency. The tool should optimize the pick-up slots offered to clients to match your supply and warehouse/store capacity. Customers can then be directed to the right pickup location where they can seamlessly pick up their construction materials.
Contractors will always need their construction supplies and building materials delivered in a timely way if they want to avoid incurring losses. Suppliers who consistently fail to deliver on time risk losing customers to competitors who can offer clients more reliable delivery service.
Luckily, the right building supplies delivery optimization platform can help suppliers save costs, improve productivity, and increase customer satisfaction. The right tool's features can help your clients to minimize inventory excess and theft, maximize labor hours, and more importantly, help them finish their projects on time.