The construction industry has been growing significantly in the past few years, providing significant returns to construction material suppliers, contractors, and drivers who can capitalize on this boom.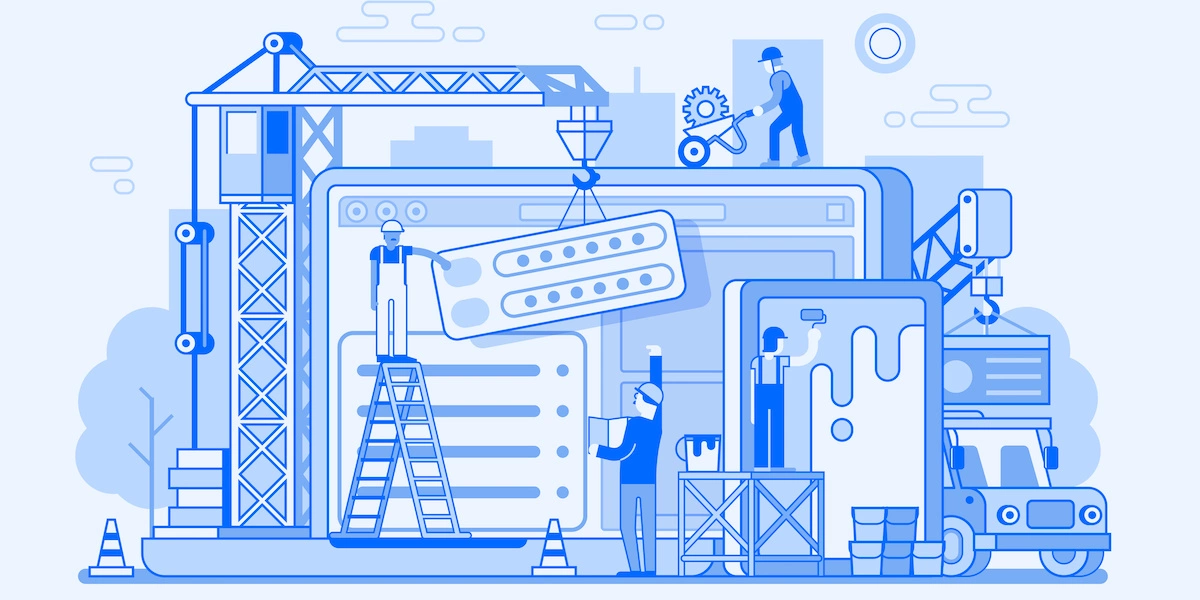 However, material suppliers are also facing more challenges than ever when it comes to managing the logistics of trucks and routes for delivery. These challenges—ranging from over reliance on manual processes to driver shortages—are weighing heavily on companies' resources. Fortunately, new technologies can help construction material manufacturers and suppliers overcome these challenges. How? Read on to find out...
Construction Material Delivery Challenges
There are multiple challenges construction material suppliers face—all of which combine to make their last mile delivery operations more expensive.
High Expectations for Delivery Turnarounds
When construction crews need supplies, they often need them right away. This means that successful construction material delivery depends on being agile and nimble—not just in the speed with which you're able to route new deliveries (or prepare new pickup requests), but also in how effectively you're able to gain last mile visibility and communicate with customers whose schedules might be in a state of flux. You don't want to hustle to pull off a same-day delivery only to find that there's no one at the job site to accept the order when it arrives!
Driver Shortages
Year after year, truckers identify driver shortage as one of their primary concerns. The driver shortage is driving higher pay, but even that's not not enough to address driver scarcity. As a result, the only real solution is to get more out of your existing capacity.
Supply and Demand Management
Like we hinted at above, it's quite hard to complete all deliveries when there's a surge in orders and not much of a lead time. Juggling supply and demand affects logistics in warehouses and other facilities, creating potential bottlenecks that make it more difficult to fulfill orders. This is also true in cases where customer pickups are a large fraction of your fulfillment model.
Manual Paperwork and Process
Many companies in the industry have already invested in technology, but there are still plenty that rely on manual and paper-based processes. Using conventional logistics planning means asking drivers to punch in and out, send invoices manually, and field calls from dispatchers about their locations and statuses. As you can imagine, these manual processes can seriously cut down your business's profitability.
Lack of Data
The value chain of the construction industry is more complicated than many other sectors. The construction ecosystem requires taking into consideration material providers, contractors, state and local government rules, and truck drivers. Construction projects, after all, have plenty of moving elements, which don't have a common set of data. Many delivery organizations have limited ability to collect and analyze data—which can result in disruptions and bottlenecks.
Shipping Costs
Customer expectations have evolved greatly in the last few years. Business-to-business (B2B) buyers, including construction firms, are expecting efficient, same-day deliveries. Unfortunately, construction material deliveries have their own complexities. Roofing materials require special transportation handling, while bulk items like building insulation and lumber need open decked trucks and so on. The complex requirements of construction material transportation along with customers' demand for fast shipping are increasing the cost of last mile deliveries.
Reducing Last Mile Delivery Costs with a Construction Material Delivery App
Simply put, the factors above are all contributing to increased costs for last mile deliveries of construction materials. Luckily, for all these above-mentioned factors, there's a powerful solution—a construction material delivery app.
The right last mile delivery app will have advanced features that are designed to solve last mile delivery problems. By automating and streamlining operational processes, construction material suppliers can make their last mile deliveries fast, efficient, and, most importantly, cost-effective.
Here's how the right construction material delivery app helps:
Delivery Route Optimization
The cost of delivery is significantly affected by the distance between two delivery points. As such, it's necessary to optimize multi-stop routes so drivers can make more deliveries per day, every day.
A last mile delivery solution with a route optimization feature can help you calculate the most efficient routes by considering a number of factors: location, time, distance, driver capacity, traffic, and more.
Crucially, you'll need to find a solution with routing that's scalable and efficient—this way, you can route same day requests without your route plans completely falling apart.

Auto Dispatching
Manual dispatching (which typically involves the dispatcher handing out printed assignments for the day) is not only time-consuming but also inflexible. But if you can automatically dispatch stops to drivers on the fly via a convenient mobile application, you can actually capitalize on the speed and sophistication of your route optimization. How? By matching the most suitable driver and truck to the load for delivery and sending them turn-by-turn directions to the job site.
Real-Time Visibility
Real-time visibility pertains to the ability to monitor and trace drivers and goods from the time they're picked up from the warehouse or hub to the time they're delivered to the designated delivery destination. Real-time tracking allows dispatchers and fleet managers to stay on top of each building supplies delivery and identify issues drivers may be facing so they can take pre-emptive actions. This is especially true when it comes to returns, which crop up frequently in construction material delivery (e.g. as a result of over-ordering pipes, insulation, etc.).
Electronic Proof of Delivery
The right last mile delivery app helps construction material suppliers capture digital proof of delivery. Ensuring the proper capture and storage of proof of delivery is particularly crucial here, as it offers a clear record of the driver who delivered the goods, where and when the goods were dropped off, and who actually signed for them. When the person doing the ordering is different from who's doing the receiving (which is often the case on job sites), this is invaluable.
Here, you'll want a mobile app that enables drivers to collect vital information such as signatures, notes, and photos within a few seconds. These can then be sent and stored to the centralized data hub so the information can be accessed easily at a later time. Collecting and storing proof of delivery provide fleets with useful insights that can help fleet managers to verify deliveries, identify challenges, and streamline operations.
Real-Time Reports and Analytics
An advanced construction material delivery app also offers companies crucial real-time insights that can be used to make data-driven business decisions. The right solution provides data such as average time per task, distance covered, idle time, miles per task, number of successful deliveries and tasks completed, number of failed deliveries, etc. This need isn't specific to construction and building supplies—but it's still crucially important!
The last mile delivery of construction materials and supplies can be costly and complex. Any construction material supplier needs to stay on top of each delivery to keep delivery costs under control. Fortunately, this is possible with the help of the right last mile delivery app.