Proof of delivery, or POD for short, is a record confirming that the consignee or end customer has received the right product. The most basic form of POD is the signature of the consignee collected by the delivery driver, complete with the details of the time and date when the item was received—but as last mile delivery logistics operations become more sophisticated, POD is evolving as well.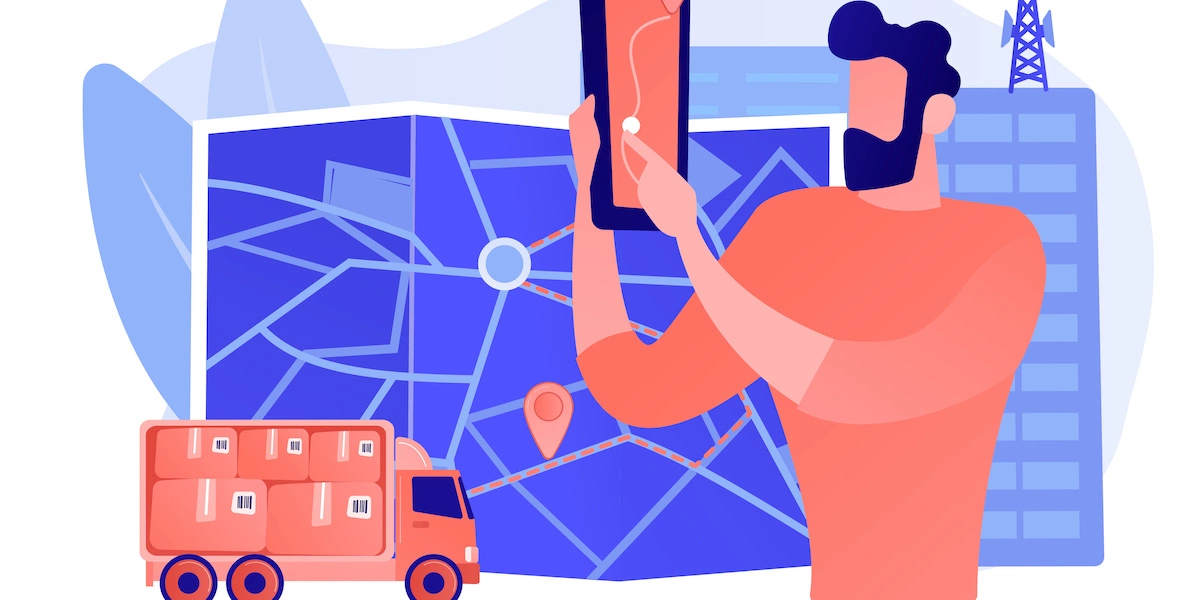 Ideally, modern proof of delivery will have more details than just the customer signature, e.g. date and time stamps, pictures, and more. But how do you make that happen with a process that is traditionally done with pen and paper? In this article, we'll explain just that, and we'll review the importance of proof of delivery when it comes to optimizing the last mile.
The Importance of Proof of Delivery
Proof of delivery is an essential component of both an efficient supply chain and sales process. POD is directly linked to revenue generation, insofar as it offers end-to-end accountability between shippers and buyers.
Proof of delivery essentially tracks a given order's physical chain of custody. It's a record of the delivery that helps in ensuring the following:
That the right recipient received the package from the right shipper
Proper identification of where and when an error, if any, happened in cases of damage claims or missed deliveries
Proper and easy settlement of disputes about shipping claims especially for online shopping transactions
Generally, it is the delivery drivers who present the delivery document for the receivers to endorse via his or her signature acknowledging that all items in the package are both undamaged and complete. The POD offers shippers or sellers the proper documentation needed for order fulfillment verification and accuracy of invoices. That said, the old-school means of collecting POD does have its limitations.

The Evolution of POD
There's nothing new about signing for packages. In fact, you can trace the history of the proof of delivery process back to the 18th century, when documentation acknowledging receipt was widely popular to ensure the proper deliveries of important financial and legal documents. That said, the value of the proof of delivery these days is more than just getting the signature of the recipient.
The volume of shipments for delivery is increasing every year due to the fast adoption of e-commerce worldwide, and the result is that there's more potential for errors and confusion in deliveries as well. In the United States alone, reports show that more than 11 percent of yearly shipments are either misdelivered, damaged, or lost. Last year, roughly 64 percent of supply chain executives and leaders said that they had experienced significantly more delivery-related problems than in previous years.
Refunding or replacing an item isn't the only delivery-related cost to businesses. These days, consumers demand an accessible, easy, and high-quality delivery experience. Plus, study after study reveals that a positive delivery experience encourages shoppers to patronize the same retailer or brand again. On the other hand, customers who experience shipping-related issues are more likely to tell their circles about the poor delivery experience, and they may buy from a different retailer next time.
Proof of delivery can be useful in addressing these challenges. POD helps in last mile optimization by ensuring that the goods delivered are in great condition and are consistent with the consignee's expectations. Plus, proper POD also protects the business from false dispute claims. It also streamlines the invoicing process. The trick is making sure that you've evolved your proof of delivery process into something that's digital and fully integrated with the rest of your last mile optimization workflows. If you can generate digital POD that's immediately sent from the driver's phone to the dispatcher's control tower, all of a sudden you can improve visibility, show a record of the delivery to your customers, and smooth out a number of back-office processes.
The Limitations of Traditional Proof of Delivery
Simply put, electronic POD amplifies the benefits of having delivery receipts, all while saving manual bookkeeping effort. On the other hand, traditional POD slows down companies because of a host of different reasons, e.g.:
Dependence on error-prone manual processes—manual processing usually has errors like inaccuracy in documentation, illegible handwriting, and loss of documents. Challenges in customizing delivery functions that are either freight specific or recipient-specific.
Labor hours lost and reduced driver efficiency due to time-consuming and repetitive tasks
These disadvantages pose additional risks to the company's delivery operations and processes, which also threatens their potential revenues. Luckily, Digitizing POD allows shippers to automate processes for increased efficiency. Plus, electronic POD offers a better delivery experience for the customers since there are fewer errors in the delivery information.

The Advantages of Electronic Proof of Delivery
Electronic proof of delivery or also referred enables companies to overcome the problems we saw above. The right digital solution allows companies to ditch their hardcopy delivery receipts, which then paves the way for more streamlined workflows. Ideally, you would be able to capture signatures, pictures, video, notes, additional charges, and more all from your drivers' mobile devices. You could even provide customers with delivery receipts either via SMS message or email, thereby increasing the communication and transparency in the order fulfillment process.
As you can imagine, this has a number of real benefits:
Reduction or elimination of paperwork
Mistakes in hardcopy POD frustrate all stakeholders—the driver, the carrier, and the recipient. Errors can also mean lost revenues for the business. Electronic POD, in a nutshell, allows businesses to eliminate unnecessary crediting or replication of orders due to a muddled physical chain of custody and generally reduce the amount time spent digging through hard copies of documents to find the desired information
Improved productivity
All the reduced paperwork we saw above eases the burdens of backend employees. For one, employees are spared from tedious and time-consuming manual data entry. Additionally, other teams can save time since the delivery management platform automatically transmits information among internal systems. Driver efficiency can increase as well, since they don't have to spend as much time filling out forms at each drop-off point.
Reduced false liability
An illegible signature on a crumpled delivery receipt isn't going to do you much good when a customer calls after the delivery to complain that you scratched his floor. Most of the time, retailers wind up paying out for damages in these cases—even if the damage was already present. With videos and photos documenting the condition of the consignee's home at the time of delivery, however, you can easily prove whether or not the damage was caused by your drivers, and avoid paying out in cases where the damage wasn't your fault. It's hard to overstate how much money this can save delivery organizations.
In the end, the right approach to proof of delivery allows companies to address the problems in the delivery process for improved customer satisfaction. This can help with the elimination of costly errors and time-consuming tasks, freeing up other teams for more high-value work, and decreasing false liability. All these benefits ultimately result in a real boost to your bottom line.