The ability to retain present clients while attracting new ones is the biggest measure of success for any business—including third-party logistics (3PL) firms. Everyone knows that it's more difficult to acquire new customers than to hold on to your existing customers—but new trends towards increasingly connected national transportation networks can make this tougher than ever. Any 3PL company that wants to survive and thrive must offer their current client more value by providing them real-time information and impeccable customer service.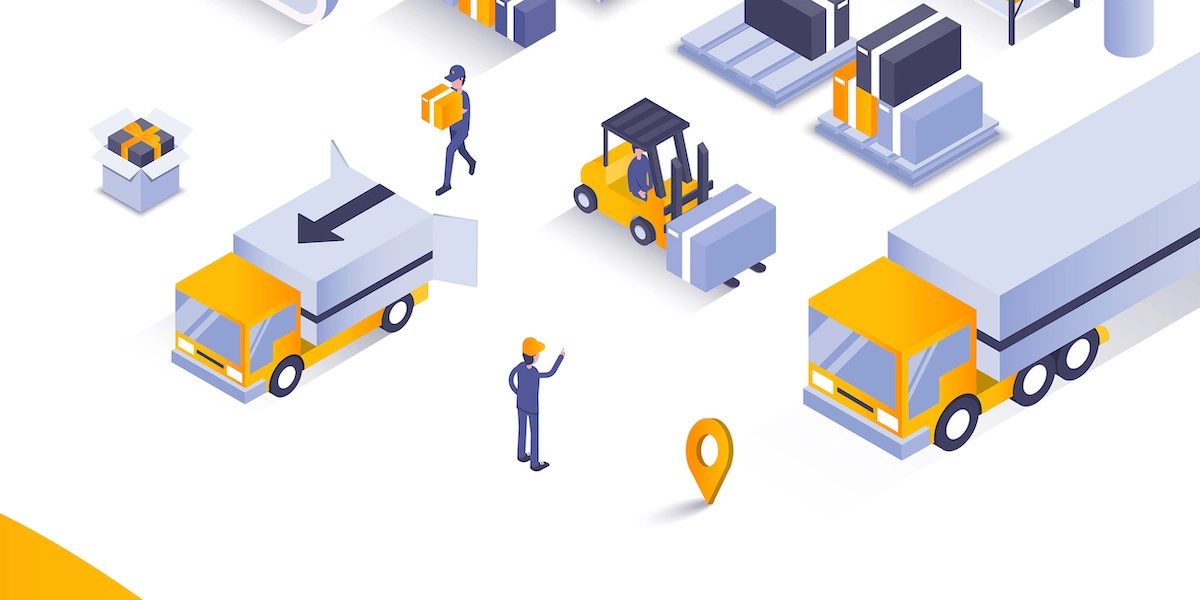 How do you make that possible? Start by using the right 3rd party logistics software.
Why Customers Change 3PL Partners
It's no secret that companies should always strive to build strong relationships with their clients. After all, trust is the foundation of all business relationships. The majority of retailers and other businesses will quickly look for alternatives whenever that trust is absent. Here are some reasons why shippers lose their trust in their 3PL partner and search for other logistics providers:
Broken promises: If you promise something and don't follow through, your clients will be rightly uneasy about working with you in the future. It might mean that you are constantly promising capacity you don't have or committing delivery windows you are unable to meet. To win a new contract or retain existing clients, some companies sign off on unachievable service level agreements (SLAs). In either case, not keeping your commitments has negative consequences for both the client and the logistics provider.
Inattention to customers: Often businesses think they are giving their current customers the right amount of attention, but their clients may feel otherwise. At the end of the day, this is usually a symptom of the same issue that causes broken promises: poor visibility. If you can't tell what's happening as your last mile deliveries actually unfold, you can't easily visualize your network's limitations. By the same token, you can't give granular information to customers who might benefit from more insight into the delivery process.
Poor communication: If you fail to communicate frequently and accurately, you run the risk that customers will lose trust in you. You are, after all, carrying the brand into the last mile on behalf of your clients—they want to be confident that things are going well throughout the last mile delivery process. Crucially, communication isn't just about keeping your clients in the loop; you need to keep end customers connected to the delivery process as well.
All these put together might suggest that the typical 3PL/logistics customer can be extremely demanding. In reality, however, they're merely asking for service levels that will enable them to meet the high demands of their customers.

How To Keep Existing Clients and Gain New Ones
Maintain an unwavering commitment to customer service
Third-party logistics providers should constantly stress the importance of providing exceptional customer service in order to minimize potential client loss. Here are a few crucial things to focus on:
Contact and follow-up with customers promptly
Ensure that tracking information is sent to customers after shipments
Updating customers on order status regularly
Resolve order inaccuracies and returns quickly
Besides responding quickly to customer inquiries, 3PLs should do their best to provide customers with information and data proactively. 3PLs can always boost customer satisfaction by going above and beyond what is expected of it.
Ensure that your customers are always informed
Clients rely on third-party logistics providers to help ensure smoother, more seamless operations and deliveries. Using a 3PL allows them to remain focused on core competencies such as manufacturing, product design, and marketing, to name just a few. Clients are often reliant upon their 3PL partners to supply essential information including shipment tracking information and order updates.
That's why it's so important to provide timely and accurate information. The majority of companies that use 3PL services have customers of their own who typically require updates on their orders regularly. This means you have the opportunity to help your customers improve their own retention rates—as long as you're able to to keep their customers in the loop throughout the delivery process.
Eliminate technological inefficiencies
There's no getting around it: a 3PL's efficiency and client retention may be adversely affected by outdated technology.
The client seldom empathizes with the cause of delayed delivery—especially when they are employing the services of 3PLs for their supply chain expertise. The last thing a customer wants is to worry about software systems not integrating with their 3PL provider's systems or outdated route planning and dispatching solutions making the 3rd party logistics software less effective. Third-party logistics providers must ensure that their software systems are up to date and designed to work with the latest technology. That way, they can make life as easy as possible for retailers, distributors, manufacturers, and anyone else who might rely on their services.
How 3rd Party Logistics Software Can Ensure Customer Satisfaction
Implementing 3rd party logistics software is crucial for logistics providers who are focusing on their customer retention rates? Why? Because the right 3PL solutions enhance customer service, elevates your entire software ecosystem, optimizes logistics processes, and saves time and resources. Here's a few things that an advanced 3rd party logistics solution should offer.
Software integration: Your 3rd party logistics software should have a flexible API as well as pre-built modules for easy synchronization across your entire 3PL solution ecosystem.
AI: The demand for tools that work with large amounts of data continues to increase constantly, especially among e-commerce firms. AI enables you to generate better predictions and improve operational processes.

Process tracking and improvement:

Detecting potential exceptions and risks early and averting them are better than trying to track them down later. Implementing 3PL freight software that can make this possible helps maximize efficiency.
Cloud functionality: Using a cloud service can save resources and provide better stability in the short and long term. With the cloud, you don't need to install additional equipment, maintain that equipment, or perform software upgrades manually. In a cloud ecosystem, accounting and ERP systems can be seamlessly integrated, and distributed networks can be managed more scalably regardless of company size
In the end, the best 3PL software will help you to consistently improve operations to strengthen relationships with current customers and stop them from switching to your competitors.