Amazon's trailblazing ways are increasing the pressure on retailers to offer convenient, lower-priced, and rapid order fulfillment and delivery. Consumers' demands for quick, accurate, and reliable deliveries are not going away, which is why many businesses are turning to third-party logistics (3PL) carriers to help them launch new delivery options and meet increasing consumer expectations.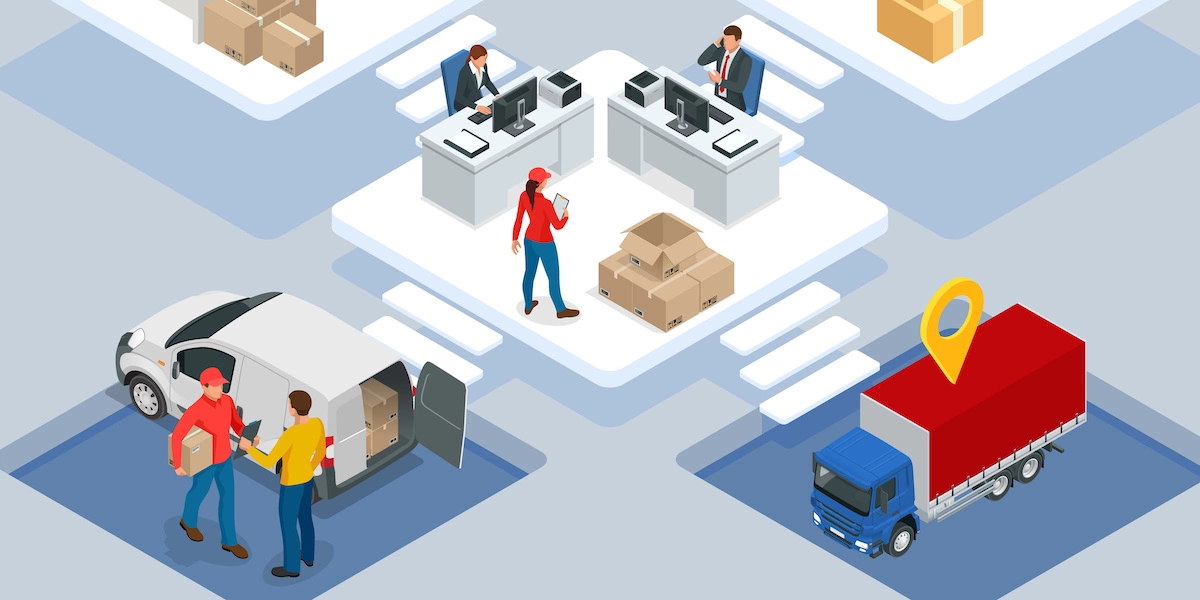 Shippers are not only engaging the services of 3PLs—they're also increasing their demands on logistics partners to meet shoppers' expectations. They want lower prices, better delivery service level agreements (SLAs), greater visibility on delivery operations, convenient pick-up, and so much more.
That means that 3PL carriers need to be equipped to help shippers achieve their goals—no matter the scale. Logistics providers have to ask themselves "How can I help my clients become more competitive in a fast-changing marketplace?"
The answer to the above question is simple: 3PLs must increase their productivity by improving their efficiency across the supply chain, which means boosting flexibility via the right 3PL solutions.
Why Having the Best 3PL Software Matters
Manual data entry is both inefficient and costly. It also doesn't work for massive data sets. That's why many shippers who intend to expand their delivery volumes or geographic coverage have difficulties doing so—if they're still relying on manual dispatching, route planning, and tracking processes, there's little hope of staying agile. Even for companies that have existing technology solutions, opaque and confusing integrations between systems can lead to very much the same result: users are stuck spending time simply trying to disentangle the complexity of their operations.
Fortunately for both shippers and 3PL companies, there's 3PL software that can automate and improve logistics processes while fully integrating into other enterprise software solutions.
The best 3PL software can automate driver management, improve visibility into inventory and delivery operations, enable customers to choose their delivery appointments, provide accurate expected times of arrivals (ETAs), enhance drivers' productivity, and so much more.
By automating logistics processes in this, both 3PLs and their shippers can improve their operational efficiency. Here's how the right software helps retailers and logistics providers alike:
Efficient driver management
To meet shippers' needs, 3PLs have to ensure that they are maximizing the use of their internal and external vehicles and drivers. Modern 3PL software helps in staging and loading by enabling shippers to synchronize drivers with their warehouse to avoid having drivers wait long hours for an available loading dock. The right software for 3PL providers also helps ensure that each vehicle's capacity is maximized and goods are loaded in the appropriate order.
The ability to sync delivery prep, staging, and loading processes helps businesses shorten loading and unloading times, empowering drivers to finish more delivery tasks in the same time frame.
Plus, the best 3PL solution also lets businesses optimize routing based on different truck types and capacity restrictions (e.g. by volume or weight), such that they can make the most efficient use of their assets.
Driver dispatching and scheduling
The best 3PL software offers automated driver scheduling and dispatching features, allowing businesses to match orders and drivers according to schedules, skill levels, asset types, driver affinity of particular customers, and more.
The right solution will also factor in regulatory compliance and driver breaks in dispatching and scheduling drivers. For example, some drivers are not allowed to drive without a break after driving a specific number of hours. With automated dispatching and scheduling capability, you can more easily take into account how many orders drivers should complete before their required breaks, and then factor those breaks into the daily schedule.

Automating and digitizing driver dispatching and scheduling helps 3PL companies make the most of drivers' hours and minimizes unexpected delays so goods are delivered to customers on promised delivery timeframes. By laying a solid delivery foundation in this way, you gain much more leeway to make adjustments and stay flexible on the day of delivery.
Driver retention
Both logistics providers and their customers are affected by the driver retention problem. High driver attrition, after all, costs both 3PLs and shippers a lot of money—which is why improving driver retention helps in cutting down operating costs.
The best 3PL solution should have a robust, easy-to-use driver application that helps in various ways:
Driver updates: Drivers should be able to easily update fleet managers and dispatchers using the same app they use to manage their delivery assignments. Likewise, drivers should receive their daily schedules, route plans, and other instructions through their mobile apps. This enables more seamless driver management and smarter delivery operations all around.
Real-time visibility and effective communication: If the app also allows drivers to communicate with customers to minimize failed and late deliveries, you can keep customers up-to-date on when to expect deliveries. This has a huge impact on decreasing not-at-homes. If those communications are automatically sent back to a centralized system, this can also be an important catalyst for live visibility into drivers as they complete their deliveries.
Electronic proof of delivery: The driver app should also allow drivers to collect digital proof of delivery like signatures, notes, and photos. This way, drivers get to save time since they no longer have to manually keep track and submit proof of delivery or spend time looking for paper-based ones that they've misplaced or lost. This gives 3PLs a much clearer record of each and every delivery—something that can be crucial when building trust with a shipper.
Every business has to be flexible these days. It's the only way to meet consumers' increasing demands and overcome logistical challenges. That's why 3PLs need to ask themselves whether their current systems allow for easy integration and the ability to exchange information in real-time. It's crucial to determine any sources of friction in their workflows that might prevent you from providing quick delivery options or handling larger delivery volumes. At the end of the day, it's all about using your technology to stay flexible.
This can be most effectively achieved by investing in the best 3PL software—i.e. a solution that offers capabilities that empower logistics providers to provide quick, reliable, and low-cost delivery options.