Leader in Last Mile
Delivery Software
Promise Deliver Delight
When you make promises to customers, DispatchTrack's right time delivery management software makes sure you deliver. Get in touch to learn how.
BOOK A DEMO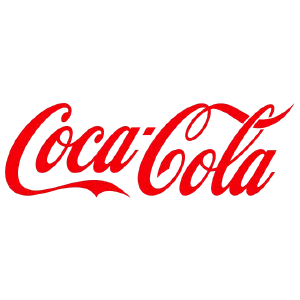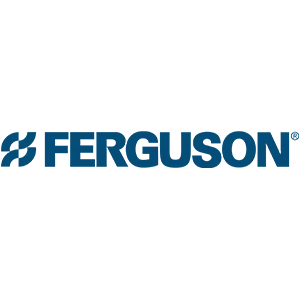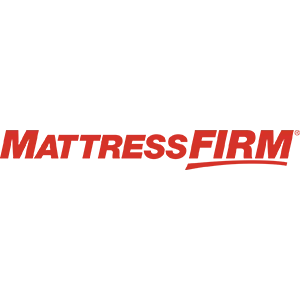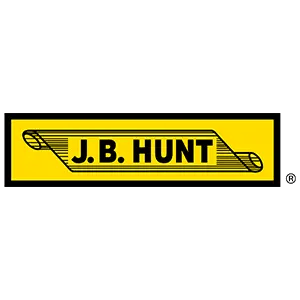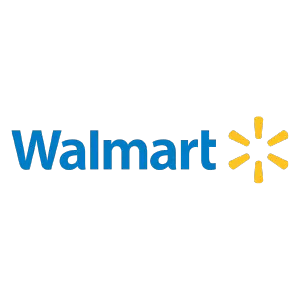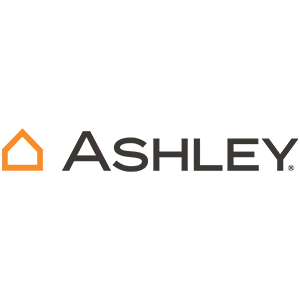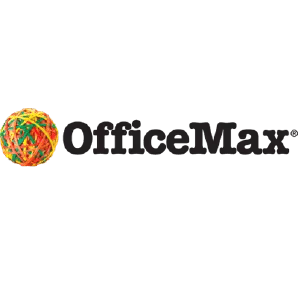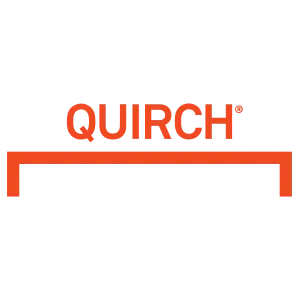 The DispatchTrack Difference
Fast deployment, constant cloud-based updates, and end-to-end functionality give you the tools to optimize the last mile and exceed customers' expectations.
How DispatchTrack's End-to-End Solution Empowers Right Time Delivery
From order-in to signed, sealed, and delivered—DispatchTrack's end-to-end SaaS platform makes 2,500+ delivery organizations around the globe more connected, agile, and intelligent.
Our best-of-breed AI-powered routing optimizes thousands of routes in minutes—producing ETAs your drivers meet with 98% accuracy. Seamlessly combine dynamic routing with manual adjustments in a single session. The routing engine gets better every day as machine learning gathers real-life data about the traffic, driver efficiency, and service times.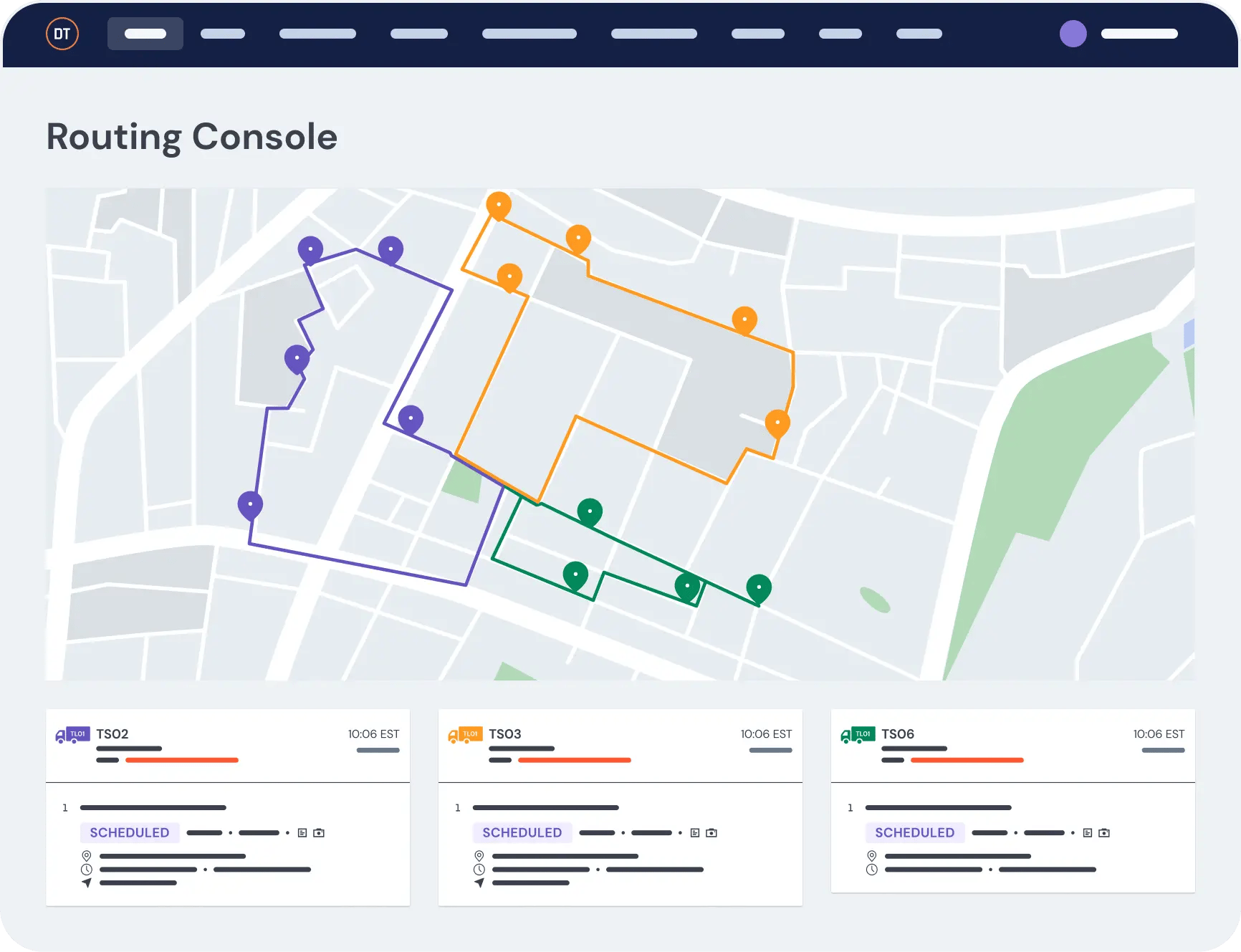 DispatchTrack's software reaches out to customers automatically, prompting them to schedule, confirm, or reschedule via text, email, or phone. On the day of delivery, customizable automated communications let customers know when their delivery is en route and give live ETA tracking via a dedicated portal.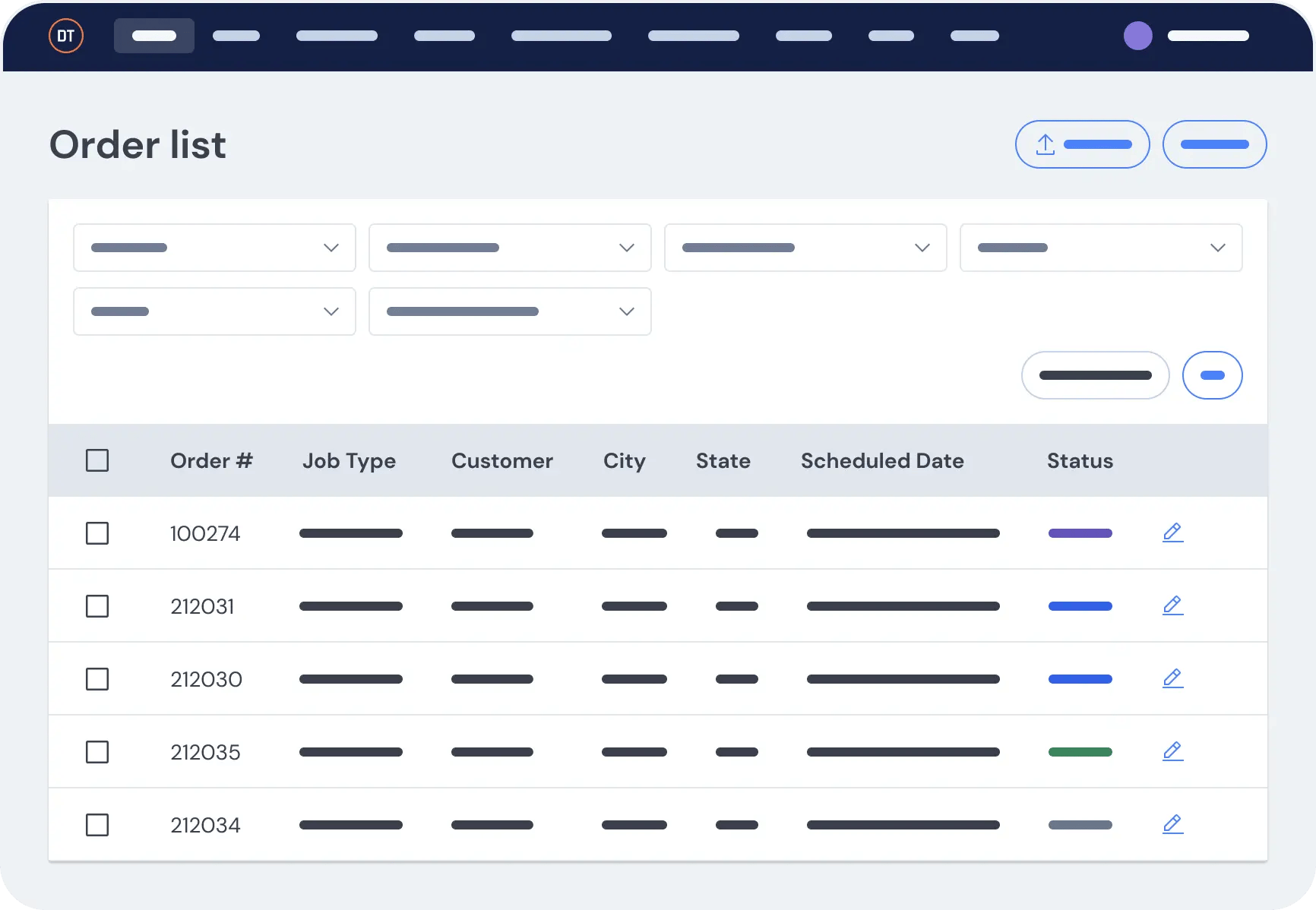 See every aspect of your operation in real time on a single screen. High-level delivery data is summarized in easy-to-read graphics, giving dispatchers the ability to instantly drill down to full details on individual service units, routes, and deliveries. See exceptions coming before they occur and take action to prevent and overcome them.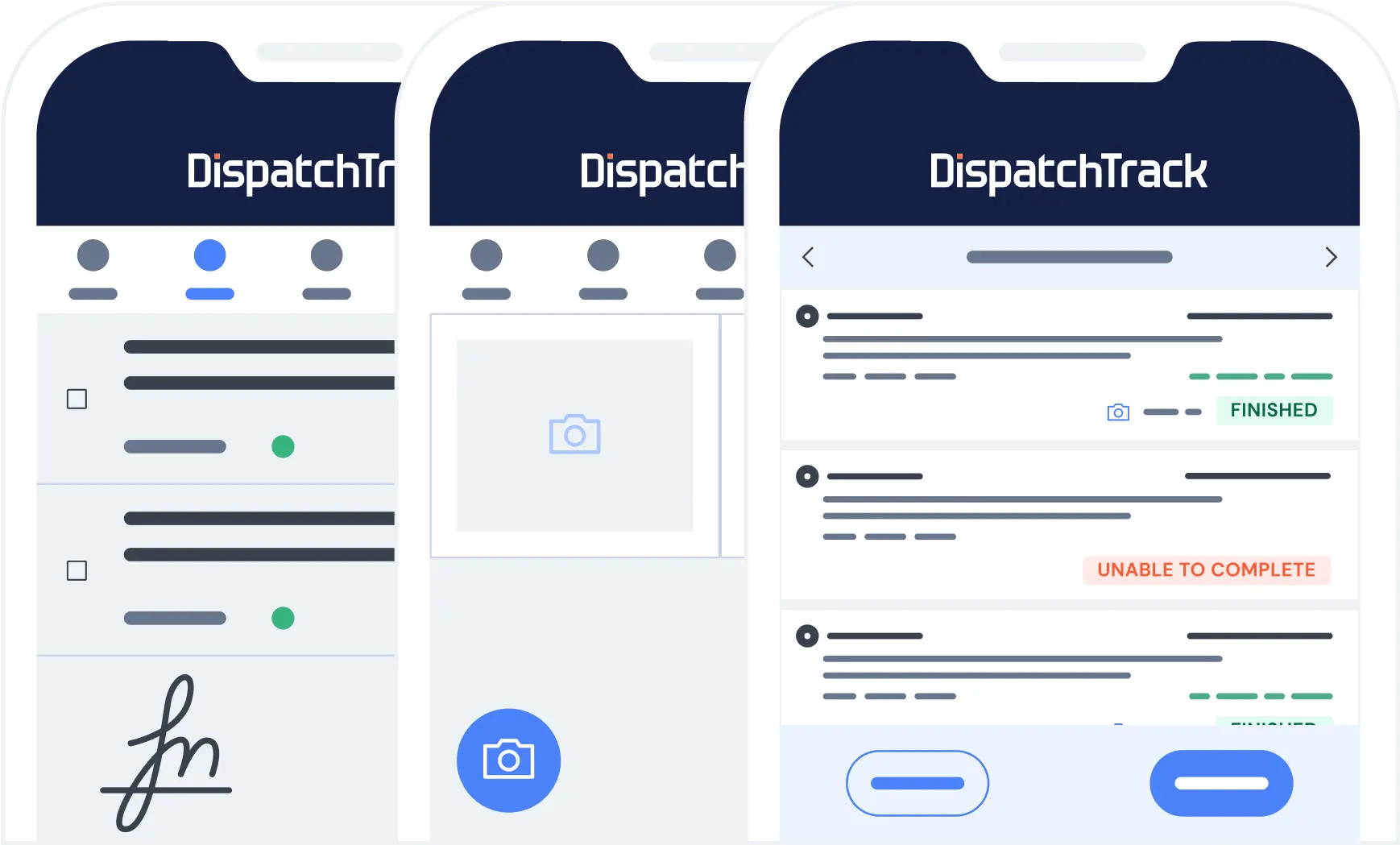 Gather proof-of-delivery documentation via the full-featured driver mobile app. Our app runs on Android and iOS and provides instant communications between customers, drivers, and dispatchers. Drivers can check off items delivered, make notes about difficulties, take photos, and gather signatures. Upload everything to the cloud so it's archived and instantly available to dispatchers.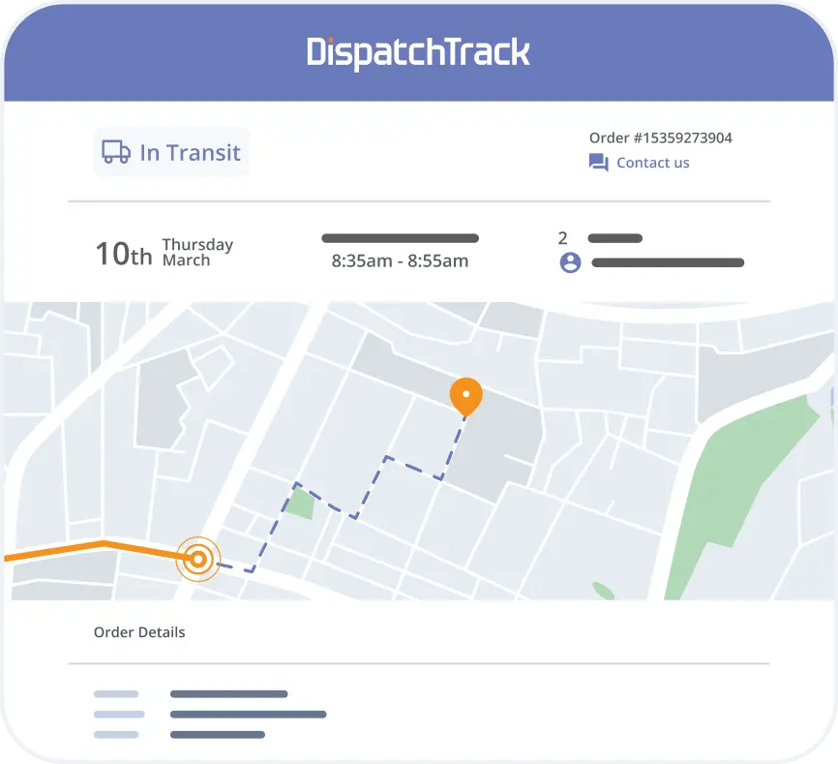 All of the data generated by DispatchTrack is centralized so it can be reported and analyzed readily. Fine tune your operation using analysis from built-in reports and create custom reports to capture everything from multi-jurisdictional fuel taxes to FSMA and DOT/ELD/IFTA/HOS compliance logs to driver behavior and real-time telematics data.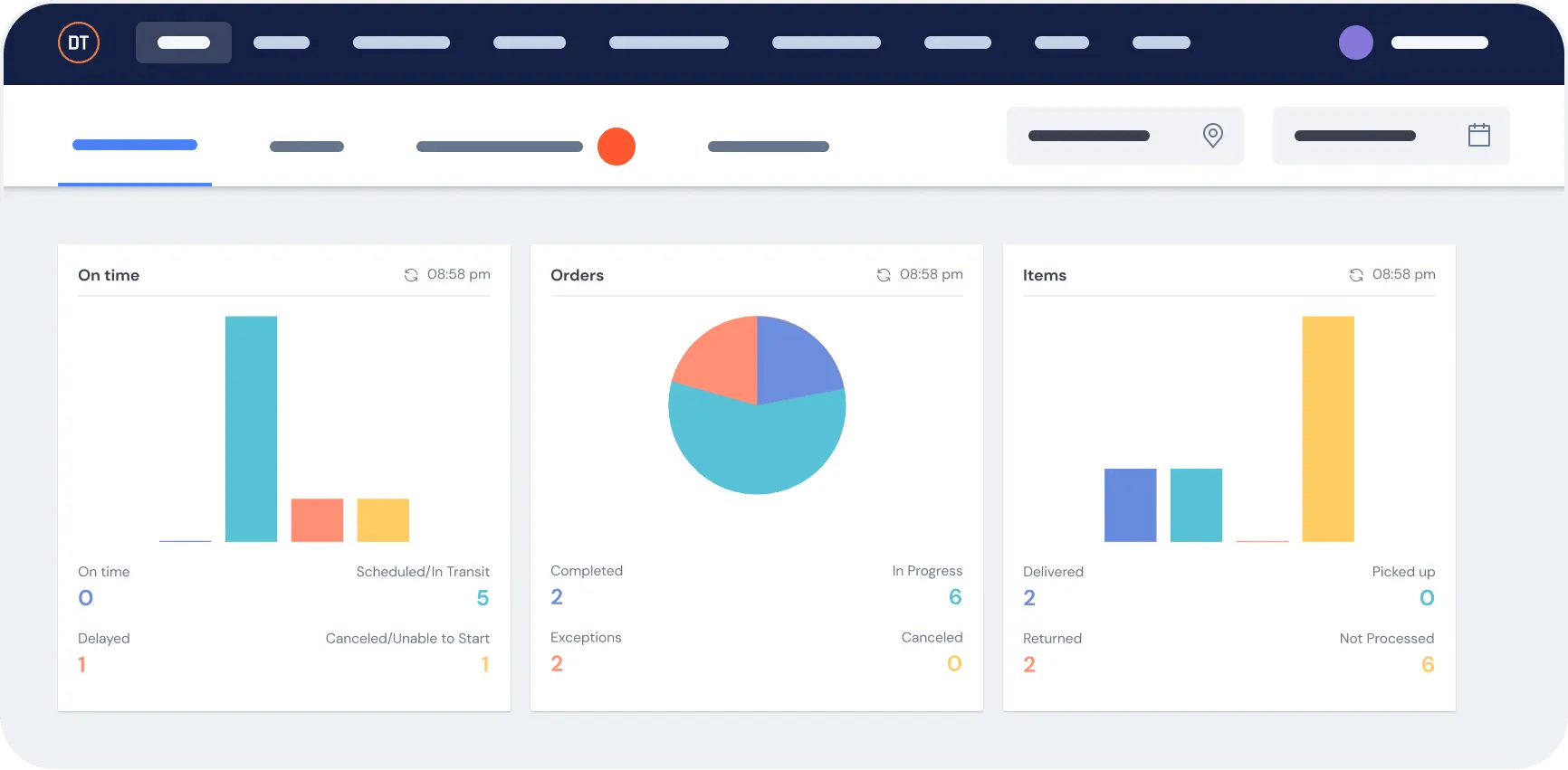 Learn How Businesses Are Preparing for This Year's Peak Delivery Season
DispatchTrack's 2022 Last Mile Holiday Perspective offers quantitative insights into holiday delivery prep and planning, based on a survey of more than 100 logistics professionals. The report offers a snapshot of how the delivery industry—from 3PL providers and furniture retailers to food and beverage distributors—is preparing to grapple with upcoming holiday challenges. You'll learn:
The industry's top holiday delivery concerns

How fuel prices are expected to impact operating costs

Whether inventory shortages are still a concern

The role of sustainability in shaping future delivery plans
Read the report »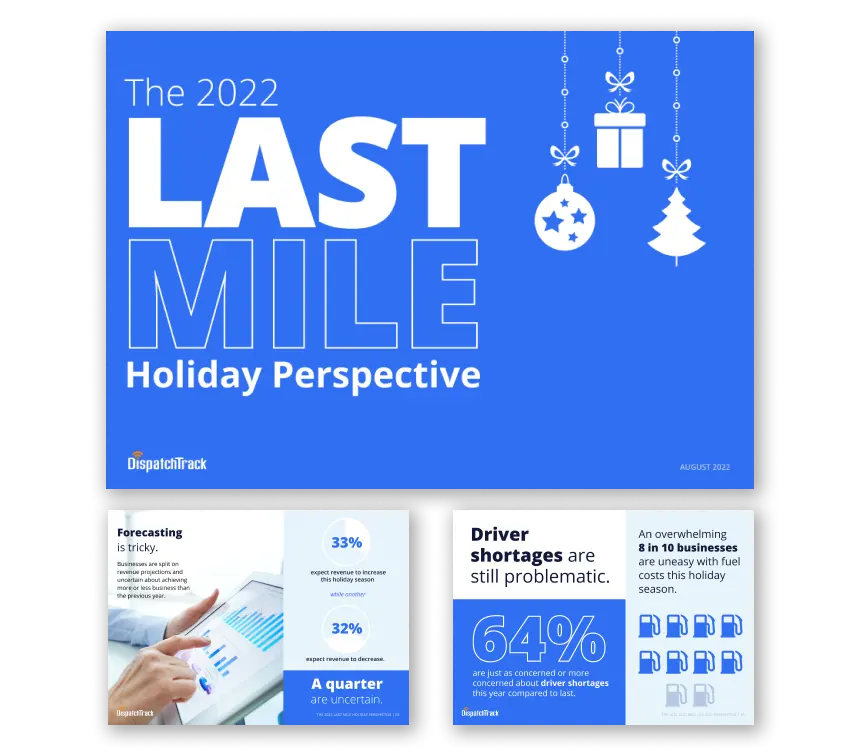 See What Our Customers Are Saying

"We can't be good, and we can't be great, we have to be exceptional. Partners like DispatchTrack help us get there from mobile to routing and communication; all those components are key."
Pete Sorrentino
VP of Delivery & Logistics at Bob's Discount Furniture