End-to-End Solution
From orders in to done, delivered and documented DispatchTrack has the tools you need to deliver excellence every time.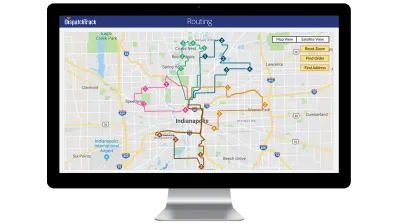 Route
Best-of-breed AI-powered routing optimizes thousands of routes in minutes producing ETAs your drivers meet with 98% accuracy. Combine dynamic routing with manual adjustments in a single session. The routing engine gets better every day as machine learning gathers real-life experience about the traffic on your routes, service units, crew efficiency and customers.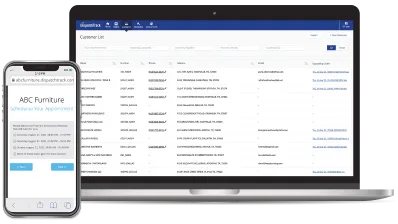 Schedule & Track
DispatchTrack software reaches out to customers automatically prompting them to schedule, confirm or reschedule via text, email or phone. On the day of delivery customizable automated communications let customers know when their delivery is en route and gives live ETAs updated for traffic as well as pre-arrival notifications.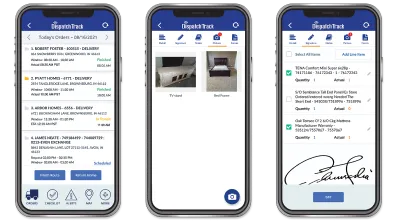 Monitor
See every aspect of your operation in real time on a single screen. High-level performance stats are summarized in easy-to-read graphics while dispatchers can instantly drill down to full details on individual service units, individual routes and individual deliveries. See problems coming before they occur and take action to prevent and overcome them.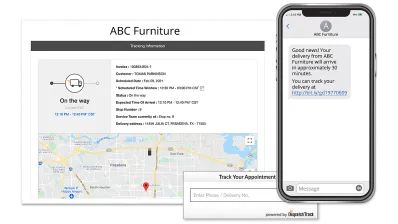 Document
Gather proof-of-delivery documentation via the full-featured driver's mobile app. App runs on most mobile devices and provides instant communications between customers, drivers and dispatchers. Driver can check off items delivered, make notes about difficulties, take photos and videos and gather signatures. App uploads everything to the cloud so it's archived and instantly available to dispatchers.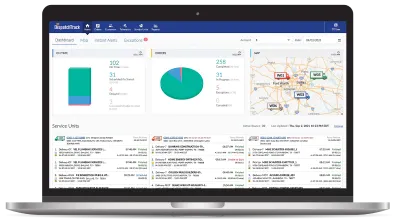 Report & Analyze
All of the data generated by DispatchTrack is in a central database so it can be reported and analyzed readily. Fine tune your operation using analysis from built-in reports and create custom reports to capture everything from multi-jurisdictional fuel taxes to FSMA and DOT/ELD/IFTA/HOS compliance logs to driver behavior and real-time GeoTab telematics.
Find the Right Last Mile Delivery Logistics Tools for Your Operation
Download this up-to-date Buyer's Guide
Adding or switching last mile logistics software is a critical decision. Not all logistics software is created equal. Learn how different software can affect your staff, your drivers, your efficiency and your customers' satisfaction.
Why getting a live demo is critically important

What to know before you begin evaluating different packages

Benefits and limitations

The 7 key features you should look for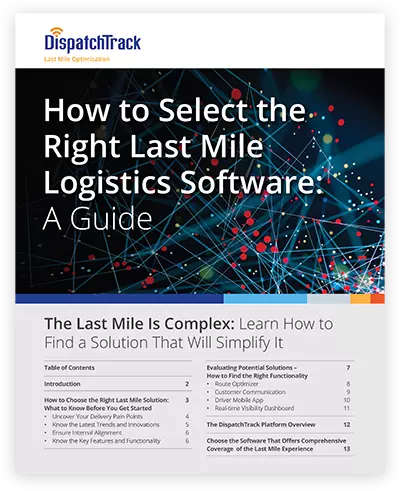 The DispatchTrack Difference
Fast deployment, constant cloud-based updates and end-to-end functionality give you the tools to optimize the last mile and exceed customers' expectations.


AI-Powered Functionality
Our system is constantly learning. The result is ETAs that are 98% accurate.


Scalable Architecture
Our platform enables enterprise-ready, frictionless adoption.


Many Use Cases
Scheduled, on-demand, complex workflows, big and bulky, B2B, B2C, and more.


Configurable SaaS Solution
This empowers rapid tailoring to customer needs without elaborate customization.


All Company-Owned IP
We push frequent updates and can respond quickly to changing needs.


1,200+ Customers Worldwide
We have a Net Promoter Score of over 70.
See DispatchTrack Run—Live
Don't buy last mile logistics software until you've seen it run live — not pre-recorded — in a real-time demo. DispatchTrack's responsiveness and level of detail are unmatched, even when loaded with thousands of routes in a single account. See for yourself by booking a demo today.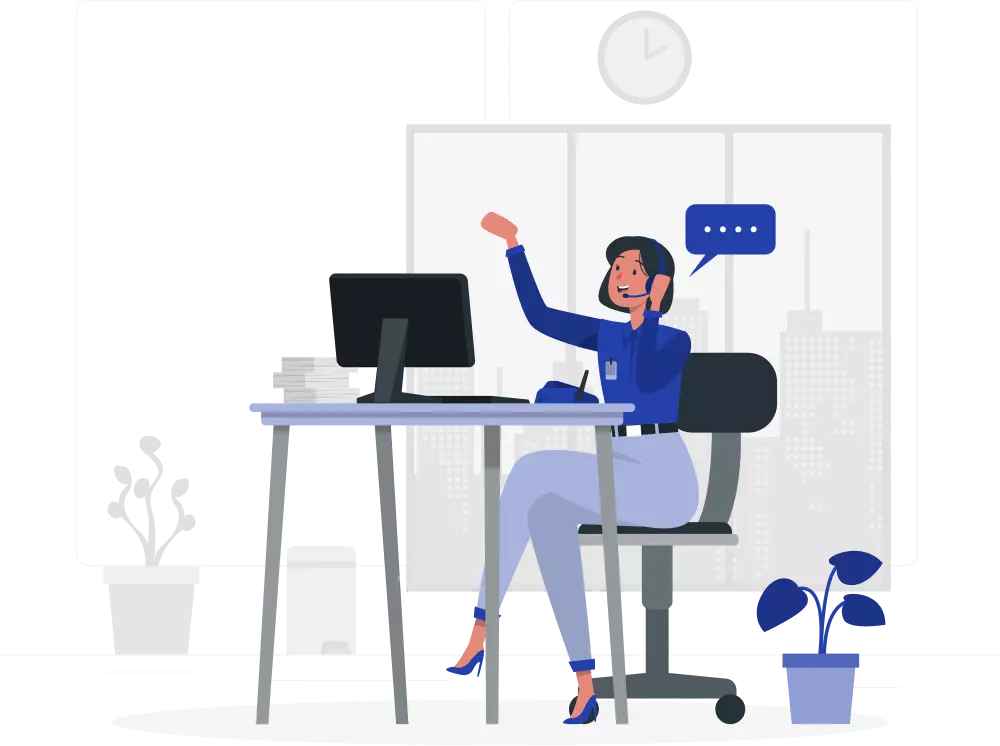 "We can't be good, and we can't be great, we have to be exceptional. Partners like DispatchTrack help us get there from mobile to routing and communication; all those components are key."
— Pete Sorrentino
VP of Delivery & Logistics at Bob's Discount Furniture