The e-commerce market is booming right now, as more consumers head online for their basic needs and other goods. Online shopping grew exponentially as people stayed at home, which also pushed many businesses to provide quick or same-day deliveries. The result? Greater pressure on last mile delivery performance than ever before—which can be quite difficult to manage without the right tools.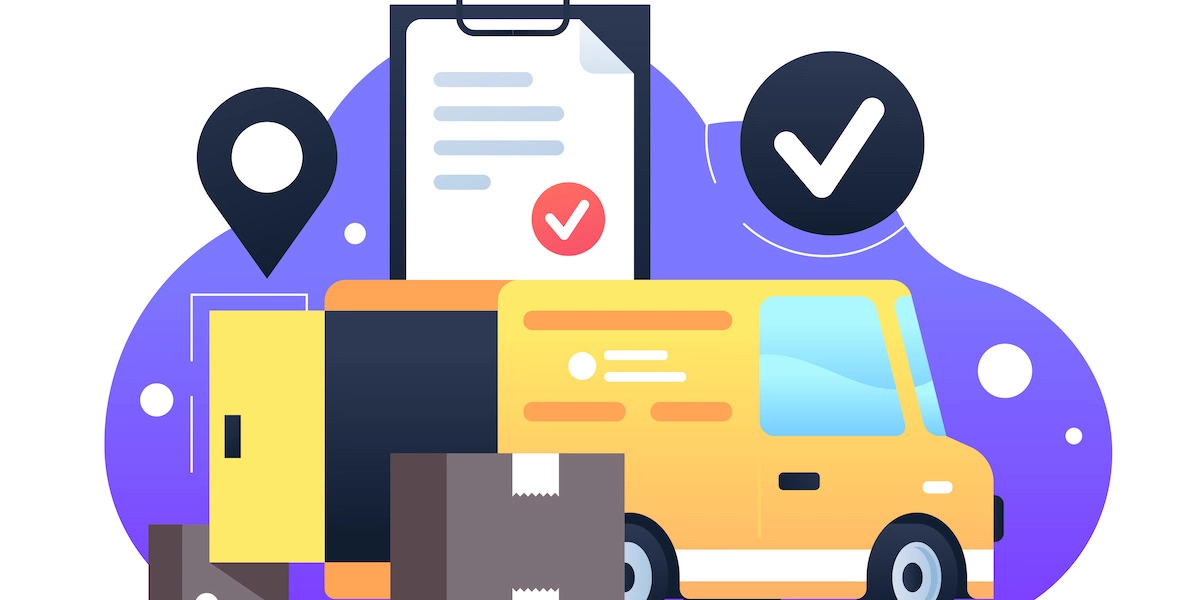 Every year, businesses have had to shrink their order fulfillment cycles to meet the demands of customers. But cutting down the order fulfillment timeline isn't always possible with cumbersome and large items—just as it's not always easy to gain visibility into what's actually happening on the day of delivery. So, how can companies overcome the challenges of last mile deliveries?
Trucking Software Benefits
Modern consumers demand timely, accurate, and reliable deliveries. Consumers these days are no longer content with the long delivery windows, slow turnarounds, and limited information—even when it comes to big and bulky items like furniture and appliances.
These new customer demands are forcing many enterprises to rethink their strategies, lest they risk losing customers to competitors.
Smart fleet dispatch software offers companies a way to improve their last mile deliveries, which, in turn, can help increase customer satisfaction while lowering operating costs. It also helps businesses determine and address the gaps in their logistics processes so they can provide their customers with a great delivery experience consistently.
Trucking software helps enterprises achieve high customer satisfaction, which is a difficult feat these days given the ways that Amazon has changed consumer expectations in recent years. How does it make that possible? Through enhanced monitoring of drivers and delivery vehicles, increased accountability among drivers, smarter risk management, and ultimately reduced logistics expenses.

A must-have trucking solution is one that lets fleet operators and managers ensure that routes are calculated and chosen based on numerous factors such as traffic patterns, preferred delivery windows, and other factors affecting routes and delivery times. Your software should be designed to provide the accurate expected time of arrival (ETA) to consumers and minimize the risks of failed deliveries, high delivery costs, and unnecessary delays in shipping.
Selecting the Best Trucking Software for Your Fleet
Not all software solutions are created equal. You need to take care in choosing a software for trucking to ensure the best business outcomes. Below are the essential features every trucking software must have:
Real-Time Tracking
One of the primary objectives of truck delivery software is to increase visibility on drivers and their vehicles. Thus, the software must be able to track in real-time the vehicles until each delivery has been completed. To do this, you'll need open communication between dispatchers, drivers, and customers—with all those communications streamlined, automated, and centralized within a single, easy-to-use system.
Tracking and monitoring trucks is essential in providing accurate ETAs, and it helps fleet managers to spot and solve problems ahead of time. This might start with real-time alerts to both fleet managers and customers. The software should generate automated notifications when an exception arises, so that fleet managers can act quickly and keep customers informed of the possible delivery delay. Add full visibility on fleets in the form of telematics integration, and fleet managers can discover their drivers' driving habits and performance.
Route Optimization
Businesses should take a close look at whether the software has an effective route optimization engine—one that can generate the optimal routes despite complex delivery constraints. Planning routes effectively is crucial in ensuring timely deliveries and generating accurate ETAs.
Route optimization works by finding the best routes according to different variables like traffic conditions, drop-off locations, weather conditions, vehicle types, driver skill, and so much more. Advanced software allows businesses to set their own parameters to cater to their unique needs. Optimizing routes lets businesses cut down on fuel costs, drivers' hours, and, ultimately, overall operating costs.
Here, it's important to think about scalability as well. If you're deciding between a cloud-based, SaaS truck router and an on-premises software deployment, it's worth considering that on-premise options will severely limit your ability to ramp up the number of trucks you're routing. SaaS options, meanwhile, can provide virtually infinite scalability for routing without losing out on performance.
Data and Analysis
The best trucking software must offer enterprises abundant reporting tools, such as intuitive dashboards, thorough delivery reports, and easy-to-understand charts. These reporting tools help business executives and fleet managers spot and identify trends and make changes as needed.
Visual reports are also crucial in understanding key transportation metrics, individual driver and carrier scorecards, freight cost analyses, and fleet performance reports. The right reporting tools offer a better understanding of what is happening in the delivery operations and help you come up with data-driven decisions.
Automated Billing and Invoicing
Some trucking solutions automate billing and invoicing so companies (e.g. 3PLs) can quickly generate client invoices and driver settlements based on the data collected during each delivery. This functionality can reduce the manual effort that comes with generating invoices and driver payments and checking them against what actually happened on the day of delivery.

Trucking software that automates billing and settlements computes what is owed to carriers or what is owed to the business based on a configured set of rules for each driver or client.
The ideal software for trucking should speed up the entire billing and settlement process from end to end by automatically generating the necessary documentation, such that back-office staff need only check over the reports and then process them via their accounting software—rather than laboriously tracking down and manually entering data for each individual order. The result here is a huge reduction in labor time and a reduction in the potential for data entry errors.
In the end, businesses are facing monumental challenges in meeting the modern consumers' demands and increasing order volumes. The best way of ensuring efficient deliveries to achieve high customer satisfaction at lower costs is to invest in advanced trucking management software. The above features mentioned are must-haves for businesses that want to improve their operational efficiency as well as their profitability.