Consumers these days are no longer satisfied with limited shipping options and slow deliveries. Amazon's trailblazing ways and their offers of same-day delivery have spoiled consumers, and now retailers and shippers are facing more pressure to provide lower-priced, faster, and more convenient order fulfillment and deliveries. As a result, more and more businesses are now turning to third-party logistics (3PL) partners so they can offer new delivery options to meet consumer expectations.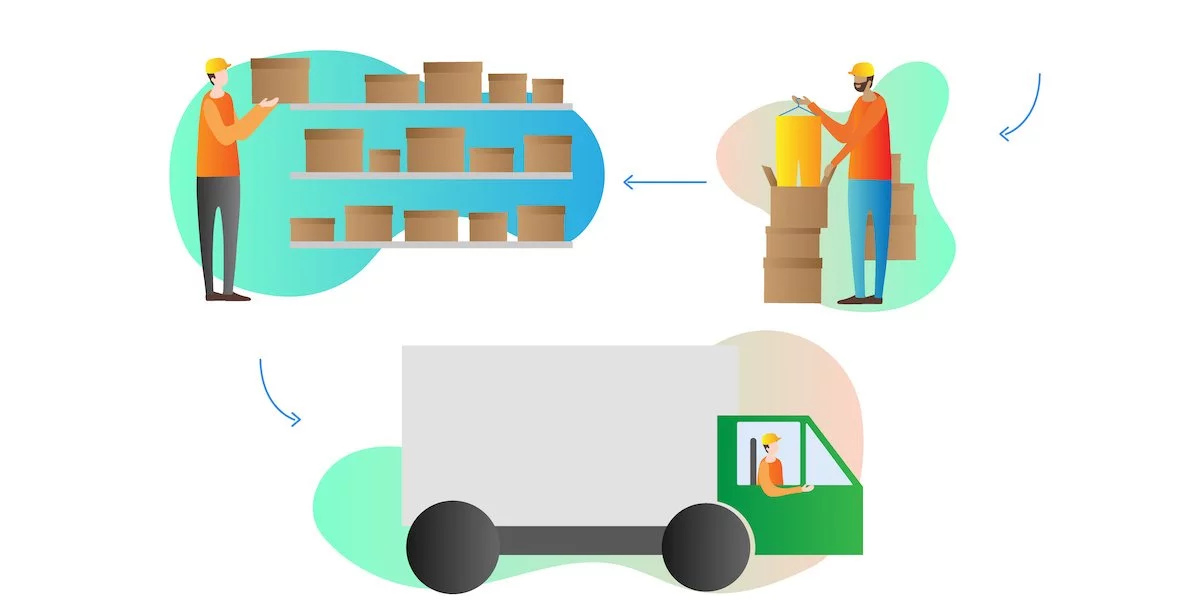 Providing customers with great delivery services is crucial—it can really make or break a brand. Businesses may have the world's easiest buying process in place, but that's not enough to keep customers happy. Retailers must ensure that their 3PL partners can provide a good consignee experience, greater visibility over the delivery process, and competitive pricing.
This sets a high bar for 3PLs. As a logistic provider or 3PL, you're no doubt asking yourself, "How can I best help my clients become more competitive in this evolving retail landscape?" The short answer is: by becoming a more flexible final mile partner.
Why Automation Is Key to Being a Flexible Final Mile Partner
There may have been an influx of final mile software products in recent years, but that doesn't mean that most shippers and 3PLs have ditched all their manual processes. One survey even showed that 67 percent of supply chain managers remain highly dependent on Excel spreadsheets in gathering delivery data.
Every enterprise wants to have reliable data on delivery operations. Some shippers demand information and updates every ten minutes, every half an hour, or even in real-time. This requires their logistics providers to gather information from drivers and carriers and then pass it along to the client. How can you possibly provide these updates to their customers if you're using Excel sheets? Often, 3PLs manually input the information into their own systems and transfer them to their clients. This process is tedious, inefficient, and costly.
In this way, automation helps 3PLs become better partners. If you have the right final mile software, you can eliminate any number of operational inefficiencies and speed up the flow of data across touchpoints.
When evaluating a solution of this kind, you might look out for a few features in particular:
Automated notifications and seamless communication between drivers, dispatchers, and shippers.
Accurate expected times of arrival (ETAs) according to capability and availability of the fleet and time needed for each of driver's stops, among other factors
Real-time visibility into the final mile progress
Robust reporting and KPI-tracking
Driver Management
Businesses must ensure that they are able to maximize the use of drivers and vehicles of both internal and external fleets, and the race for efficiency starts long before orders are loaded into delivery trucks. For instance, the warehouse team and drivers must be synchronized, or else the driver will be sitting and waiting until a loading dock becomes available.
Automation allows for the syncing of delivery prep, staging, and loading processes to eliminate time wasted waiting for the loading and unloading to happen—which, in turn, helps you to complete deliveries in the same amount of time.
Routing and Dispatching
The right routing software lets delivery partners plan and dispatch assignments effectively, taking into account distance, time, price to deliver, and even individual driver skills. Solutions these days also take into consideration regulatory requirements such as hours of service (HOS) and driver breaks when dispatching and routing drivers. Ideally, you'd be able to find a solution that made it easy to extend this functionality to contractors and carriers.
Smart last mile solutions can also help 3PLs find the most efficient routes with route optimization features. Advanced route planning eliminates the long hours of manual route planning. Planners only need to input data to find the most efficient route for each driver.
The solution should factor in different variables affecting delivery times in planning such as road and weather conditions, traffic congestion, and more to provide accurate ETAs. When you're able to route more efficiently and effectively, you can more easily accommodate last minute orders or make adjustments to your plans on the fly. In other words, you can become more flexible—and provide more value as a result.
Real-Time Tracking
Shippers and consumers alike now want to know where their orders are without picking up the phone to call customer service. By the same token, real-time visibility on drivers on the road helps dispatchers plan and come up with well-informed decisions when drivers experience unexpected turns of events that can delay delivery times.
Real-time tracking is crucial too in helping both shippers and their logistics partners cut down on costs. Smart final mile solutions allow dispatchers to see potential exceptions or disruptions at a quick glance, and then take proactive steps to resolve the situations. If you lack the visibility to say for sure where a particular driver is—or what the status of a particular order is—at any given moment—you can't effectively remain agile in the face of changing circumstances.

Tracking Key Performance Indicators
Every business must be able to keep track of its performance to identify problematic areas and make changes as needed. Below are some of the important key performance indicators (KPIs) that 3PLs need to monitor:
Perfect order percentage:

3PLs

need to provide their clients with the number of on-time and correct deliveries
Cost per shipment: This will be based on data from carriers and cross-referenced across various SLAs, service types, and providers
Planned stops vs. actual: In other words: how are your expectations lining up with reality on any given day? If you're not completing as many orders as you expect, there may be something wrong with your processes.
Retailers and shippers are facing mounting challenges given the evolving customer demands and more competitive landscape. Luckily, 3PLs can do a lot to help their clients by becoming more flexible final mile partners. To make this a reality, it's important to start with the right last mile software.