Demand for online shopping may have increased during stay-at-home orders and lockdown measures, but reports reveal that the high demand for deliveries is likely to stay for good. Some sources predict that 50 percent of total retail sales will be coursed online in the next few years. And the effects here are likely to be just as impactful for brick and mortar retailers and online sellers alike.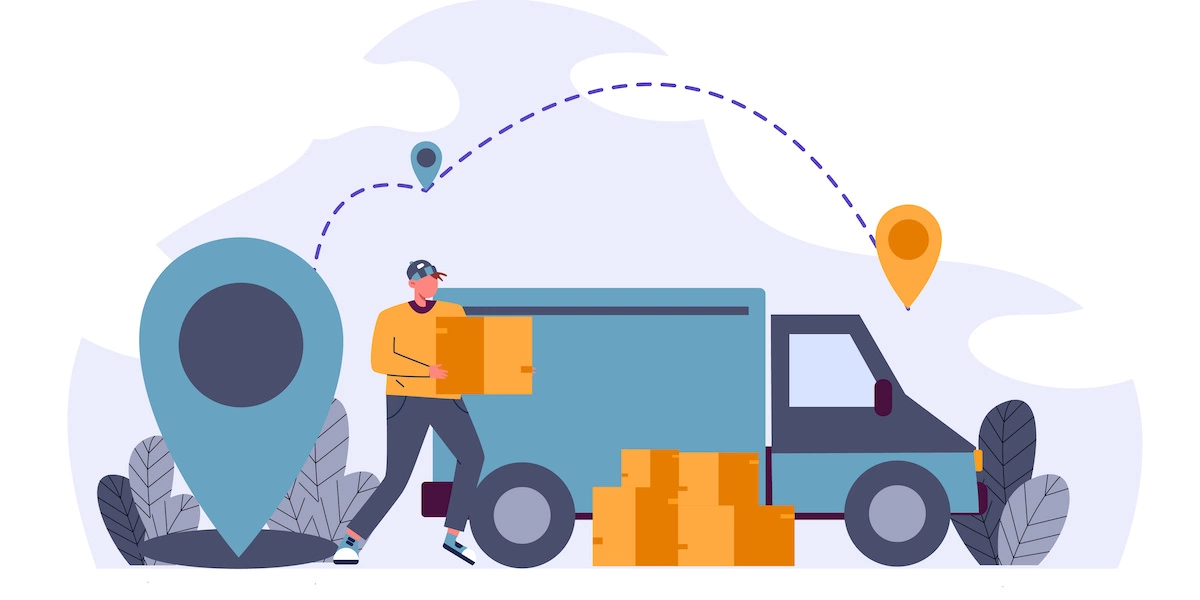 These forecasts showing continuous demand for online shopping are forcing many retail management and executives to focus on their e-commerce operations. To meet the growing demand for e-commerce purchases, businesses need to automate as much as possible and utilize data to come up with customer-centric retail fulfillment strategies. At the end of the day, retailers need to understand the SaaS logistics software trends that affect the retail order fulfillment process if they want to remain competitive.
Trends in How SaaS Logistics Software Impacts Retail Fulfillment
Roughly 75 percent of U.S.-based companies reported experiencing disruptions in their supply chain operations as they adapted to the COVID-19 pandemic's effects on order fulfillment operations. Since demand volatility, supply chain disruptions, and labor shortages are likely here to stay, retailers need to find ways to overcome order fulfillment challenges.
Businesses need to take into account new consumer demands and new technological capabilities as they consider the best way to tackle the challenges of the day. Companies across the board need to work on improving their operational efficiency, increasing customer satisfaction, and identifying cost savings—all at the same time. Luckily, trends in logistics software systems are helping make that possible.
Real-time visibility and tracking
Again, consumer expectations are rising—shoppers now want more from retailers including speedy order fulfillment, total delivery transparency, and real-time communication.
In fact, one study showed that more than 90 percent of consumers want to know the real-time status of their orders, including where they are in the shipping process. The same study revealed that close to half of shoppers won't continue to patronize brands that fail to offer real-time visibility into their orders.

Eco-friendly order fulfillment process
Industry leaders now recognize the need to offer shoppers sustainable delivery services and that doing so provides their companies with a major competitive advantage. Consumers, after all, are willing to pay a premium to ensure that they are using eco-friendly delivery options.
This might include five-day delivery versus same-day delivery, pick-up at the physical store rather than shipping at cost, incentivizing shoppers who choose less carbon-intensive delivery options etc. But at the end of the day, the key here is operational efficiency. Modern technology makes it possible to run your trucks on more efficient routes—thereby reducing fuel usage—and decrease wasteful reverse logistics processes by improving communication with customers. Likewise, cloud-based solutions can empower you to find areas of waste and inefficiency elsewhere in your delivery operations in order to continue addressing your carbon footprint proactively.
Customer pickup logistics
Store operations are also changing these days. Brick and mortar shops are not just merely showrooms but also a location that can help businesses offer same-day flexible options such as curbside pick-up and BOPIS. But making the most out of the physical stores requires businesses to have technology solutions in place that can smooth out customer pickup logistics processes.
This can be nearly as complex as managing last mile deliveries: customers need to be able to schedule capacity-friendly pickup time, store associates need to be alerted when orders are placed and when customers arrive, customers need to be alerted when their orders are ready, associates need to collect proof of delivery, etc. Not all last mile solutions offer this kind of functionality, but those that do are powering a real paradigm shift in how BOPIS workflows are handled.
Partnering with multiple carriers
Many businesses are opting to outsource the entire or a portion of their delivery operations to third-party logistics (3PL) providers, either because they do not have the bandwidth to expand existing delivery teams or they intend to focus on their core competencies.
Partnering with multiple carriers allows companies to optimize shipping prices while ensuring their capacity to handle high delivery volumes. The trick is to make sure that you're not losing control over your brand image—you want to ensure that you're still providing stellar customer experiences, and you need real transparency into your delivery partners' operations in order to make that happen. Luckily, modern SaaS technology is making that easier than ever. Nowadays, you can ask your 3PL provider to utilize a solution that offers real-time data integration with your systems and total visibility over route planning and delivery management.
Improving the retail order fulfillment process
Not to beat a dead horse, but the e-commerce market really has changed drastically due to the global COVID-19 pandemic, forcing industry players to adapt quickly to the new normal. The challenges for the retail industry are not over—in fact, many operational challenges are being discovered as many try to go back to some normalcy.
To ensure competitiveness and growth in the present retail landscape, businesses need to make changes to their order fulfillment process taking into account the emerging logistics technology trends and embracing the use of data, automation, and visibility. This way, you can focus on the customer experience while making sure that operations are both sustainable and profitable. While in the past a high level of automation and data transparency might have seemed like a pipe dream, modern technology is making that a reality for many businesses, and it's having a profound impact on retail already.
For example, modern delivery management software is already helping businesses scale their delivery operations as they outsource to 3PL carriers. The right SaaS logistics software helps in ensuring that delivery operations of partner carriers are more efficient by tracking in real-time driver activity and improving drop density. This also provides scalable and improved management and control of last mile operations regardless of order volumes.
Advanced logistics routing software and delivery management tools also provide useful data and insights so management can determine bottlenecks, inefficiencies, and areas for improvement in the order fulfillment process. This makes it possible to meet increasingly lofty consumer expectations without breaking the bank.
In the end, modern technology is already reshaping the way that retailers do business—largely for the better. It's easier than ever to offer shoppers a reliable, seamless, and transparent order fulfillment process, even in the face of driver shortages and supply disruptions. That's why it's so important for businesses to invest in technological tools that enable them to optimize performance and offer customers real-time visibility into their orders.